NEWS STORIES


InnerWorkings Q1 Revenue Dips
Top 40 distributor InnerWorkings (asi/168860) generated gross revenue of $267.4 million during the first quarter of 2017, the Chicago-based firm revealed Monday in an earnings statement. The sales tally represented a 1% decrease from the same quarter the prior year.
Read Article




Former Executives Buy HandStands PROMO
Former executives of HandStands PROMO (asi/59525) have teamed up to buy the business back from Energizer Holdings Inc. Banded together as HandStands Products Holdings LLC, executives Jason Fogg, Rodd Steuart and Chris Anderson announced the acquisition on Monday. Financial terms of the deal were not disclosed.




Slideshow: Ten Miles of Promos at the Broad Street Run
Nearly 40,000 people channeled their inner Rocky on Sunday morning for the 38th annual Blue Cross Broad Street Run in Philadelphia. Runners wore custom T-shirts representing teams and charities, and picked up a bevy of promotional products after crossing the finish line. Check out some of the great branded merchandise on offer in this exclusive slideshow and video.
READ ARTICLE




The Artcraft Group to Acquire Corporate Marketing
New Jersey-based The Artcraft Group has entered into an agreement to acquire Corporate Marketing Inc. The deal, made public last Friday, will merge Corporate Marketing into Top 40 distributor firm Artcraft Promotional Concepts (asi/125050). Financial terms were not disclosed.
READ ARTICLE




The Joe Show: Can-Do Promo Products
What do travel pillows, a compressed T-shirt in a can and a nifty product called the "Party Pal" all have in common? They're among the awesome brandable items ASI swag guru Joe Haley features in the latest edition of The Joe Show. Check out the video for Joe's quick-hit product and sales insights.
WATCH THE JOE SHOW




| | |
| --- | --- |
| | ADVERTISEMENT |
TOP
ADVERTISEMENT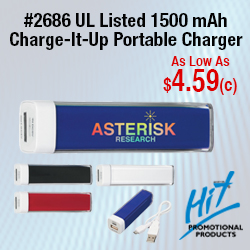 Smile, It's Good for You: The Bryce Harper "Gobblehead"
The promotional products business is full of energy, creativity and fun. Sometimes, we all need a reminder of that, especially on more trying days. To stir smiles around the industry, Counselor will periodically run the "Smile, It's Good For You" section in PromoGram. Here, we'll highlight the lighthearted side of branding and promotions. Check out our first installment, featuring a video and story about the Bryce Harper "Gobblehead" – a humorously unique promotion that morphs the MLB star into a half-man/half-turkey bobblehead.

TOP
ADVERTISEMENT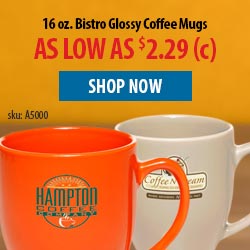 CafePress Reports Q1 Financials
An increase in orders couldn't prevent net revenue from declining for CafePress during the first quarter of 2017. That's according to an earnings statement that the Louisville, KY-based company released last week regarding the three months ending March 31. CafePress, an online gift shop with web-based design tools that allow consumers to personalize an array of merchandise, said that revenue totaled $18.3 million, down from $18.5 million during the prior year's first quarter.

TOP
Obituary: Alvin Badiner, Spartan Promotional Group
Alvin "Al" Badiner, sales representative at Spartan Promotional Products (asi/331150), passed away on May 1. He was 91. Badiner was a resident of St. Louis Park, MN, and a long-time member of the promotional products industry.

TOP
ADVERTISEMENT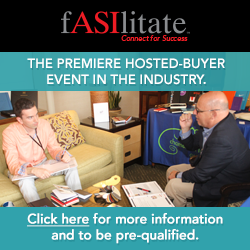 Vote Now in the Wearables T-Shirt Challenge
This year, Wearables magazine decided to highlight some of the charities its readers believe in, and the power of the T-shirt in raising awareness – and funding – for causes. Editors selected nine finalists based on their fundraising prowess. Now, it's up to you to select a winner. Voting will be open until the end of May.

TOP
In the News
AnaJet (asi/16000) has announced the launch of the RICOH Ri 3000 and Ri 6000 direct to garment printers. For more information, visit http://anajet.com.
Gill-line (asi/56950) was presented with eight "Best of Category" & "Award of Excellence" printing awards at this year's PIA Mid-America Graphic Excellence Awards ceremony on April 27.
Justincase (asi/63698) announced it has been authorized as a Canada 150 supplier to celebrate the country's 150th birthday.
Click here for May news updates.

TOP
People on the Move
Towel Trading Group (asi/91607) welcomes Scott Harris as vice president of sales and marketing. ​
Click here to see more industry personnel announcements for May.

TOP

ASI Named Best Place to Work
ASI was honored as a best employer for working parents in an employee-drive contest, thanks to its benefits program.
Find out more.

ASI Issues 1,720 Education Certifications
Twenty-eight more industry pros were recently certified through the ASI Education Certification Program, bringing the total to 1,720.
Find out more.