NEWS STORIES


Amazon Wins Patent for On-Demand Apparel Manufacturing System
Could Amazon be gearing up to revolutionize apparel manufacturing? Perhaps. Last week, the Seattle-based e-commerce firm earned a patent for an on-demand manufacturing system that would create apparel – and potentially other products, too – after an order has been placed. According to the patent, the computerized system could capture orders from anywhere on the planet and then swiftly develop the most efficient plan for producing and providing the clothing.
Read Article




SPONSORED CONTENT
Quick Case Study: Greater China Provides Custom Branding Kits
See how full-service supplier Greater China helped a distributor client fulfill completely custom product packages for a large end-client.




Industry Delegation Lobbies on Capitol Hill
PPAI's Legislative Education and Action Day (L.E.A.D.) is being held this week in Washington, D.C., giving the promotional industry a platform to boost awareness and call attention to issues important to the market. Specifically, industry advocates will meet with members of Congress and federal agencies to spotlight the value of promo products in an ever-changing domestic and global climate.
READ ARTICLE




The Joe Show: Launch Awesome Promos
In this episode of The Joe Show, Product Editor Joe Haley highlights a host of new promo items, including a unique stress reliever, customizable RFID blocking sleeves, a tee caddy that would make a great tournament gift, and a rocket cup that's perfect for frozen summer treats.
WATCH THE JOE SHOW




| | |
| --- | --- |
| | ADVERTISEMENT |
TOP
ADVERTISEMENT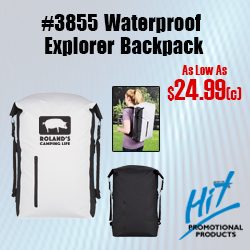 Proforma Inducts New Million Dollar Club Members
Top 40 distributor Proforma (asi/300094) has recognized a record 171 owner-affiliates who reached a million dollars and more in 2016 sales with induction into its Million Dollar and Multi-Million Dollar Clubs. The three-day celebratory event was held at the Ritz-Carlton Dove Mountain in Tucson, AZ. Proforma inducted 18 first-time Million Dollar Club members, while 12 members moved forward to the Multi-Million Dollar Club and four members moved directly into the Multi-Million Dollar Club.

TOP
ADVERTISEMENT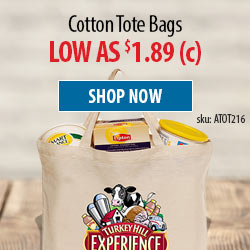 Small-Business Guide for Taking Calculated Risks
Sometimes, success depends on a roll of the dice. Savvy business owners, however, know how to weight the game in their favor. Growth stems from risk, but it has to be the right kind. Running a disorganized firm, letting orders slip through the cracks, having no protection against cyberattacks, or being unprepared for potential disasters – these aren't the scenarios that launch your business to the next level. Instead, companies should mitigate such risks by implementing good processes and plans, carrying the proper insurance and playing the "what if?" game whenever possible.

TOP
ADVERTISEMENT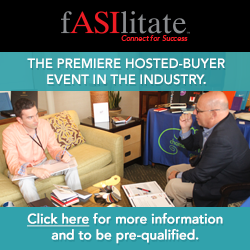 The Future of Wearable Health Devices
If you've seen Netflix's Black Mirror – a show that explores twisted takes on how technology impacts society – you're familiar with how innovation can change our day-to-day activities in ways we can't even imagine. But right now, developers are creating wearable technology – from watches to patches and more – that isn't just life-changing, but life-saving, in real time.

TOP
Nominate Now for Counselor Promotional Campaign Awards
We're looking for the best campaigns that used promotional products in the past year. Nominate your company's successful promo campaigns in the following categories: Distributor Self-Promotion, Distributor Client Promotion* and Supplier Self-Promotion. To nominate your campaign, answer the questionnaire below via email and mail product samples from the promotion to:
Counselor Magazine
ATTN: Karen Akers
4800 Street Rd.
Trevose, PA 19053
We're also recognizing successful campaigns that involved social media (Facebook, Twitter, Instagram, Pinterest, etc.). Email links and details to kakers@asicentral.com.
The deadline is Friday, May 5.
Questionnaire for Best Promotional Campaign nominations:
What was the purpose of the campaign?
What was the company and industry that the campaign was created for?
Who was the target audience?
What products were used? How were they imprinted?
How were the products distributed? How many were distributed?
When did the promotion take place? Is it still ongoing?
What were the results of the promotion? Why would you say it was a success?
Can you provide ROI information or other concrete facts that demonstrate its success?
*To be eligible for consideration, any distributor nominating for Best Distributor Client Promotion must have permission for its client's company name to appear online and in print.

TOP
In the News
Outstanding Branding (asi/288519) has announced it will be sponsoring PwC's Ride the Nation Cycling Challenge in May 2017. #teamOB will sponsor each riders' bike jerseys, which will not only carry the PwC and Outstanding Branding logos, but joins its branding with other event sponsors like BMW, Hertz, Marriott International, Principle Hotel Company and Halford's.

TOP
People on the Move
Trimark (asi/92122) welcomes Andy Stilts as field sales manager for customers in Arkansas, New Mexico, Oklahoma and north Texas.​
Click here to see other recent industry personnel announcements.

TOP

ASI Named Best Place to Work
ASI was honored as a best employer for working parents in an employee-drive contest, thanks to its benefits program.
Find out more.

ASI Issues 1,720 Education Certifications
Twenty-eight more industry pros were recently certified through the ASI Education Certification Program, bringing the total to 1,720.
Find out more.
TOP

THE ASI SHOW
FIND NEW PRODUCTS AND GROW YOUR PROFESSIONAL NETWORK AT ASI SHOW CHICAGO
Attending ASI Show® Chicago isn't just about sourcing new promotional products for your clients, but also expanding your industry network, learning the latest trends and discussing sales goals and client needs face-to-face with colleagues. Register today using promo code promogram!
The three-day schedule, July 11-13, gives you ample opportunity to network with other professionals who are serious about doing business at these events:
NEW FOR 2017 & FREE: Education Day Cocktail Networking Reception  – After a full day of education, hang with distributors and the speakers from the day's classes, plus enjoy beer and wine and networking
ASI Show Bash (formerly known as the Gala Celebration) – Hosted at a new venue, the I|O Godfrey is a rooftop lounge offering a state-of-the-art retractable roof allowing the outdoor space to evoke a unique in-is-out and out-is-in vibe (ticket required)
FREE: Closing Celebration – End your show and collect new friends' business cards – or maybe even close a last-minute deal – over beer, wine and snacks
For help registering or more information on the schedule, call (800) 546-3300 or visit www.asishow.com.
Follow ASI Show on Twitter and Instagram, like us on Facebook, and join our LinkedIn group.