NEWS STORIES


Promo Firms Contending With Rising Fuel Costs
Average gas prices this week increased to their highest levels of 2017 – an upward trend that analysts expect to continue for at least the short-term. With prices escalating at the pump, some promotional product firms are already feeling the pinch in the form of rising costs to ship product.
Read Article




SPONSORED CONTENT
3 Key Advantages That Accelerated My Business to $1M in Sales
Let's admit it – complacency is comfortable. It takes stepping out of our comfort zone and doing something different to lead to dramatically different results. Terri Tolmack, owner of Proforma Hi-Rez, is no stranger to this concept. By joining Proforma, Terri discovered three key advantages that helped put her on the path to $1 million in sales.




Hanesbrands Announces Preliminary Q1 Results
Hanesbrands (asi/59528) expects to report increased net sales of $1.38 billion for the first quarter of 2017, according to preliminary quarterly results the apparel maker has released. The Winston-Salem, NC-based company also revealed that it has begun the search for a new chief financial officer following current CFO Richard D. Moss' decision to retire by the end of the year.
READ ARTICLE




SPONSORED CONTENT
Customizable Sock With All-Over Knit-In Logo
Clients across a variety of markets will love the versatility of this fun and fashionable sock – one of No Sweat Specialties' most popular sellers.




The Joe Show: Bright New Products
In the newest episode of The Joe Show, ASI Product Editor Joe Haley spotlights ideal products for the spring season and coming summer. The awesome items include a series of water bottles that are perfect for pet lovers, a cooling bandana and towel, and a highlighter shaped like a nail polish bottle.
WATCH THE JOE SHOW




| | |
| --- | --- |
| | ADVERTISEMENT |
TOP
ADVERTISEMENT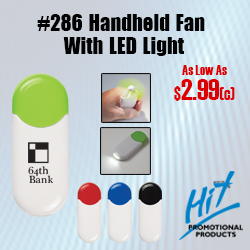 Canadian Legal Cannabis Legislation Comes With Marketing Restrictions
Canadian Prime Minister Justin Trudeau has officially announced legislation that would legalize recreational use of cannabis in Canada by July 1, 2018 – pending approval by Parliament. While some promotional product distributors see opportunity in what might be a booming market flush with billions, the Canadian government is eyeing strict limits on the ways pot can be marketed and advertised.

TOP
ADVERTISEMENT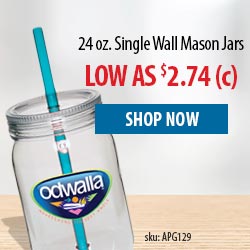 Survey Shows What Buyers Want From Small-Business Websites
A shoddy website can cost small businesses sales. That's a key implication of a new study that revealed that more than six in 10 consumers likely wouldn't do business with a company after visiting its poorly designed/unprofessional website.

TOP
ADVERTISEMENT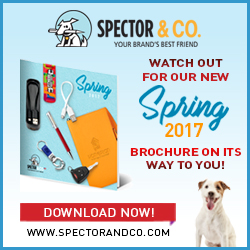 Creative Secrets From The Advantages Product Video Winner
SnugZ USA (asi/88060) claimed the first Advantages Product Video Contest with "Germ Warfare," a video that touts the benefits of the company's hand sanitizer products in killing off "bad nasties" – the germs that exist in our everyday life. In this exclusive Q&A, the SnugZ team shares insights about making creative marketing videos that capture clients' attention and help drive sales.

TOP
In the News
Chocolate Inn /Taylor & Grant (asi/44900) has released a new full-line catalog that features about 150 new products over 145 pages. In addition to new offerings, Chocolate Inn /Taylor & Grant is also showcasing the product lines of its two recently acquired brands, Amusemints and Private Label Executive Gifts (PLEG).
Crown Products (asi/47700) and Vitronic (asi/93990), owned by parent company IMAGEN Brands, have received the 2016 Spartan Award from Spartan Promotional Group.
Outstanding Branding (asi/288519) has been named the promotional merchandise partner to Investors In People (IIP) and its affiliates.
The Swag Coach Program (asi/340317), a Geiger-affiliated (asi/202900) distributor training model, will hold a teleconference about the program and how "mompreneurs" using its teachings are building successful businesses. Swag Coach Founder Josh Frey will host the program on Monday, May 1, from noon to 12:30 p.m. ET.

TOP
People on the Move
Gemline (asi/56070)​ welcomes Chris Sylvester as regional sales manager for the Georgia/Florida region. Sylvester most recently worked as vice president of sales for Coggins Promotional Advertising.
Logomark (asi/67866) welcomes Jason Griffitts as director of marketing.
Click here to see other recent industry personnel announcements.

TOP

ASI Named Best Place to Work
ASI was honored as a best employer for working parents in an employee-drive contest, thanks to its benefits program.
Find out more.

ASI Issues 1,720 Education Certifications
Twenty-eight more industry pros were recently certified through the ASI Education Certification Program, bringing the total to 1,720.
Find out more.