NEWS STORIES


Cotton Prices Forecasted to Fall
Worldwide cotton production is poised to rise in the 2017-18 growing season, while prices are expected to drop. That's according to the International Cotton Advisory Committee (ICAC), which predicts cotton-growing countries will collectively produce 23.1 million tons of the crop – a 1% increase over 2016-17. In its first forecast for next season's average price, the ICAC put the average per-pound cost of cotton at 73 cents – a 5-cent decline from the current year.
Read Article




Great Debate: Is 3% Growth the New Industry Normal?
In the latest of a series of monthly videos, Counselor Editor-in-Chief Dave Vagnoni faces off against ASI Editorial VP Andy Cohen in a lively debate of the most popular topics in business today. In this episode, Dave and Andy duel over this question: Is 3% annual growth the new normal for distributor sales? Dave thinks it is, but Andy has a different take.
READ ARTICLE




SPONSORED CONTENT
How to Sell More Safety Apparel
Ensuring workers are safe on the job is no easy feat for your clients – but the right protective clothing can make that job easier. If you want to sell more safety apparel, we've got three smart ways to pitch it – one is offering custom sizing so that the gear not only performs, but fits workers perfectly.




The Joe Show: Lather-Up Sales
In this episode of The Joe Show, Product Editor Joe Haley highlights a host of new promo items, including an aluminum brushed-finish mint julep cup, an Adidas Golf ¼-zip jacket, the coolest plaid cap around and a fun promo product that's actually made with beer.
WATCH THE JOE SHOW




| | |
| --- | --- |
| | ADVERTISEMENT |
TOP
ADVERTISEMENT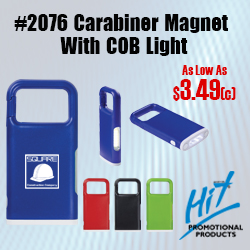 WrestleMania Promos Take Over Orlando
A week of magic and mayhem has ended as World Wrestling Entertainment (WWE) presented WrestleMania 33 – professional wrestling's annual promo-filled Super Bowl inside Camping World Stadium in Orlando, FL. Counselor was on the scene to see all of the promotions that sponsors and hosts were running.

TOP
ADVERTISEMENT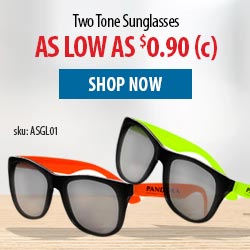 NFIB: March Small Business Confidence Slips
Small business confidence in the U.S. fell slightly last month after a post-election surge, according to a survey released this week by the National Federation of Independent Business (NFIB). Although the majority of small-business owners were looking to hire, 45% reported that there were few or no qualified applicants to fill open positions. The group's Small Business Optimism Index decreased 0.6 to 104.7 in March, still a high reading overall.

TOP
ADVERTISEMENT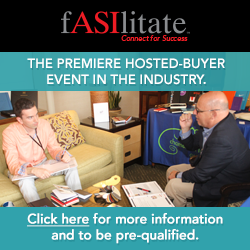 The Exciting New Reality of VR
Virtual reality is no longer a futuristic pipedream – it's now expected to be a $30 billion global industry by 2020, with annual shipments of headsets predicted to exceed 12 million units this year. But perhaps of more importance for marketing professionals is exactly who's using VR. It's not just gamers with cutting-edge rigs, or Silicon Valley labs developing the highest technology. VR is within the reach of just about anyone, and it can be immediately leveraged in marketing and sales.

TOP
Video: Our Favorite MLB Logos
Spring has sprung, and that means America's baseball diamonds are alive again with the pleasing crack of bat to ball. In this video, ASI's "Facebook" Vinnie Driscoll and Chris Ruvo, executive editor of Counselor magazine, put their baseball fever to fun use by discussing their top five favorite MLB logos, plus some kooky Minor League branding. It's a topic promo pros in the logo business will surely have opinions on, and we encourage you to weigh in after watching!

TOP
SnugZ Wins Advantages Video Contest
The first ever Advantages Product Video Contest winner is SnugZ USA (asi/88060), which edged out Towel Specialties (asi/91605) in the championship round. In the end, Germ Warfare was too much for the Beach Blanket Tote.
The bracket-style tournament showcased 16 submitted videos featuring some of the top products in the industry. Week by week, the field was whittled down until a champion was crowned. To see the complete field, HEAD TO OUR BRACKET to check out all the matchups. Thanks for voting to determine the winner of the Advantages Product Video Contest!

TOP
In the News
DiscountMugs.com (asi/181120) has updated and modernized its company logo. "We sought to create a new logo that was more modern while representing our values," said CMO David Giacomini. "This is much more than just a simple logo change but a renewed focus company-wide on our core values, our customers and our brand promise."
Kornit Digital (asi/14972) has added LexJet as an Allegro distributor for the U.S. and Canada.
Post-Up Stand (asi/79052) has announced the addition of the Horizontal A-Frame Banner Display to its indoor and outdoor display collection. The display features two custom vinyl banners printed in full color along with an aluminum frame and is offered in sizes of 4' and 8'.
Pro Towels (asi/79750) announced that Neet Feet (asi/73525) has launched a new responsive website. This newly designed site offers a user-friendly experience to the full Neet Feet product line, as well as newly enhanced key features.
TSC Apparel (asi/90518) has announced plans to relocate its Northeast warehouse to a new location in Philadelphia. The renovated Philadelphia location has 135,000 square feet of space, and provides a hub for UPS and FedEx shipping operations in the region.

TOP

ASI Named Best Place to Work
ASI was honored as a best employer for working parents in an employee-drive contest, thanks to its benefits program.
Find out more.

ASI Issues 1,720 Education Certifications
Twenty-eight more industry pros were recently certified through the ASI Education Certification Program, bringing the total to 1,720.
Find out more.
TOP

THE ASI SHOW
FASILITATE:THIS INDUSTRY'S PREMIER HOSTED BUYER EVENT
At fASIlitate, pre-qualified distributors meet face-to-face with over 30 top suppliers who are varied by product category and have 20-minute meetings in private suites, as well as multiple networking opportunities during cocktails and meals. In order to participate, you must be a million-dollar producing distributor. Once pre-qualified, you'll attend this event at no charge, including travel, hotel accommodations and meals.
Choose from four luxurious locations remaining for the year:
For more information about fASIlitate, visit www.fasilitate.com or complete this short form with your information to help our team qualify and contact you.
Follow ASI Show on Twitter and Instagram, like us on Facebook, and join our LinkedIn group.