NEWS STORIES


CPSC Recalls Infant Caps
The U.S. Consumer Product Safety Commission (CPSC) has issued a recall on thousands of infant caps. Made in China and imported by Sock and Accessory Brands Global, the John Deere-branded caps featured a button on the top that can detach, posing a choking hazard. To date, no injuries have been reported. No ASI-listed firms were noted in the recall.
Read Article




SPONSORED CONTENT
How to Sell More Safety Apparel
Ensuring workers are safe on the job is no easy feat for your clients – but the right protective clothing can make that job easier. If you want to sell more safety apparel, we've got three smart ways to pitch it – one is offering custom sizing so that the gear not only performs, but fits workers perfectly.




Staples Inc. Reportedly Exploring Sale
Massachusetts-based Staples Inc., the parent company of Top 40 distributor Staples Promotional Products (asi/120601), may be up for sale and is reportedly in talks with private-equity bidders. The discussions follow Staples' failed bid in 2016 to acquire rival Office Depot after a federal judge blocked the takeover attempt. The potential sale of Staples was first reported this morning by The Wall Street Journal.
READ ARTICLE




ISM Index Shows Manufacturing Growth
The latest Institute for Supply Management (ISM) manufacturing index hit 57.2 in March, versus consensus estimates of around 57, continuing a long stretch of expansion in the key sector. The measure showed manufacturing activity increased for the 94th straight month overall. Any reading above 50 demonstrates likely growth.
READ ARTICLE




The Joe Show: Head-Turning Ideas
In this episode of The Joe Show, Product Editor Joe Haley highlights a host of new promos, including scented bath bombs, a ring binder ideal for education programs, cool bobbleheads, a variety of logoed signs to pitch to landscapers and water bottles that any biker would love.
WATCH THE JOE SHOW




| | |
| --- | --- |
| | ADVERTISEMENT |
TOP
ADVERTISEMENT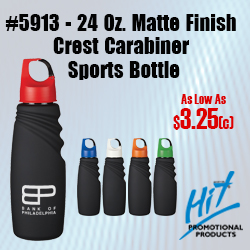 Eye on China: Is a Trade War Brewing?
As President Donald Trump prepares to meet this week with President Xi Jinping, it appears the U.S. and China are on an economic collision course. Years of accusations of trade agreement violations and perceived unfair practices have chilled thoughts of an alliance. In his campaign promise to "Make America Great Again," Trump outlined an aggressive strategy to strengthen the United States' negotiating position with China. In this special report, we examine the future of U.S./China relations and how those strained ties will affect promo products companies.

TOP
ADVERTISEMENT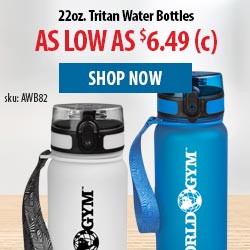 Enter Today: ASICentral Facebook Contest
Ever heard of the movies Pirates of the Carabiner or Gone With the Windbreaker? If not then you haven't been to our Facebook page lately! Join others as they replace one word of a movie title with a promo product and you could win some cash!

TOP
ADVERTISEMENT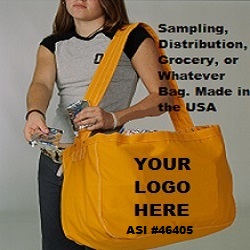 Seven Tips for Hiring Top Sales Reps
How long does it take you to find and hire the right sales rep? If your company is like most, it could be weeks or even months before you bring in a good candidate. After you promote, recruit, cajole and hope, you're still likely going to interview at least six people for one position – that's the average according to recent HR surveys. Who has that kind of time or patience? Probably not you. Want advice to shorten the process? Here's some you can use right away.

TOP
Expert Secrets: How to Use Facebook Live
If you're on the fence about using Facebook Live to communicate with your prospects and customers, the time to try it is now. "I absolutely love Facebook Live," said Marki Lemons Ryhal, social media expert and founder of Marki Lemons Unlimited. In this "Expert Secrets" video, she demonstrates how easy it is to use Facebook Live by going live on camera.

TOP
SnugZ Wins Advantages Video Contest
The first ever Advantages Product Video Contest winner is SnugZ USA (asi/88060), which edged out Towel Specialties (asi/91605) in the championship round. In the end, Germ Warfare was too much for the Beach Blanket Tote.
The bracket-style tournament showcased 16 submitted videos featuring some of the top products in the industry. Week by week, the field was whittled down until a champion was crowned. To see the complete field, HEAD TO OUR BRACKET to check out all the matchups. Thanks for voting to determine the winner of the Advantages Product Video Contest.

TOP
In the News
BIC Graphic (asi/40480) has launched new products for spring and early summer promotions, including flashlights, the new Jaxon backpack, the Roamers Vacuum Tumbler and more. Go to
www.bicgraphic.com to learn more.

TOP
People on the Move
Ariel Premium Supply (asi/36730) has hired Jim Franklyn to the newly created position of director of inside sales.
Penn Emblem Company (asi/77120) has promoted Angelica Trejo to direct embroidery customer support lead.
Stormtech Performance Apparel (asi/89869) has named Michael Dalzell as VP of marketing.
Tekweld (asi/90807) welcomes Ray Rodriguez as VP of sales and marketing.
Click here to see other recent industry personnel announcements.

TOP

Distributors Qualify for EQP
A number of top suppliers now offer distributors the least expensive end-quantity pricing (EQP) for promotional products ordered electronically through ESP® Orders.
Find out more.

ASI Issues 1,692 Education Certifications
Twenty-four more industry pros were recently certified through the ASI Education Certification Program, bringing the total to 1,692.
Find out more.
TOP

THE ASI SHOW
A NEW MOTIVATIONAL BREAKFAST WITH COACH KEN CARTER AT ASI SHOW CHICAGO
Join Coach Ken Carter as he offers hard-hitting advice about the accountability, integrity, teamwork and leadership needed to succeed both on and off the court. His no-nonsense approach to getting things done is what's enabled him to exert such tremendous positive influence on others. In this inspirational talk, you'll hear Carter discuss:
Advice for concentrating your efforts in order to reach your top personal and professional goals
How to avoid seven major negative emotions, including fear, greed and anger, and form the important habit of applying and using positive emotions
Ways to use your own passion for success to motivate your team toward high productivity
Stories from his latest book, Yes Ma'am, No Sir: The 12 Essential Steps for Success in Life, which chronicles his unique life experiences
Your ticket includes a hot buffet breakfast and the presentation from Coach Ken Carter. Click here to register and add this event ticket to your registration for only $10 by April 11! For more information on ASI Show® Chicago, visit www.asishow.com, or call a registration specialist at (800) 546-3300.
Follow ASI Show on Twitter and Instagram, like us on Facebook, and join our LinkedIn group.