NEWS STORIES


Court Ruling Could Lead to Legal Headaches for Promo Firms
A U.S. Supreme Court ruling involving copyright protection and two makers of cheerleading uniforms could potentially impact the promotional products industry. The ruling clears the way for Varsity Brands to proceed with claims against Star Athletica, a competitor that the larger Varsity Brands alleges to have copied proprietary designs. More broadly, the case appears to ramp up copyright protections – a finding some promo executives believe could lead to legal issues and increased costs in the promo business.
Read Article
SPONSORED CONTENT
The Promo Opportunity Under Your Feet
Did you know 64% of shoppers notice the graphics they see on store floors? Research also shows that retail products promoted with floor mats experienced an average sales increase of 13%. Read on to learn how top brands like American Express use floor mats to grab shoppers' attention.
A Cure for Promo's Ailing Pharma Sales?
Battered by federal regulations, the promotional product industry's sales to pharmaceutical companies have plummeted, dropping from $1.9 billion in 2006 to $366.4 million nine years later. But now there is a new product innovation that offers tantalizing possibilities for pharmaceutical branding. Could this ingenious item help reverse distributors' fortune with pharma? Find out here.
READ ARTICLE
The Joe Show: Products With Sock-It-to-Me Promo Power
In the latest episode of The Joe Show, Product Editor Joe Haley delivers sales-stoking insights about great products that will appeal to a variety of clients. Youth goggles, a star medallion, fun socks and a mason jar with LED solar lights are among the featured items.
WATCH THE JOE SHOW
TOP
ADVERTISEMENT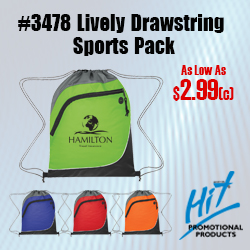 Report: Twitter Could Launch Premium TweetDeck Option
Marketers who use Twitter's TweetDeck should be on the lookout for a possible new premium paid offering geared especially toward professionals. Twitter has been conducting a survey about – and showing a mock-up of – the potential new TweetDeck platform. The paid subscription TweetDeck could provide valuable viewing, posting and signaling tools like alerts, trends and activity analysis, advanced analytics and composing and posting mechanisms – all in a single customizable dashboard.

TOP
ADVERTISEMENT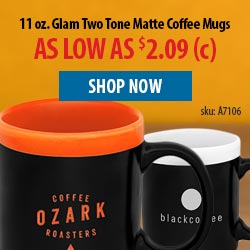 Survey: Consumers Express Economic Confidence, Uncertainty
Consumer confidence is up this month, according to a report by the University of Michigan. Its Consumer Sentiment Index hit 97.6 in March, up from 96.3 in February. The university's index of current conditions rose three points to 114.5, the highest reading in more than 16 years. However, that confidence also came with a mix of uncertainty regarding future economic policies.

TOP
ADVERTISEMENT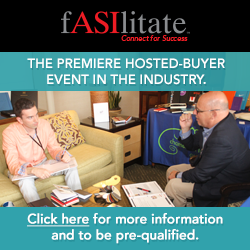 Suffocation Hazard Prompts Recall on Bibs
The Consumer Product Safety Commission has announced a recall on bibs that could potentially suffocate children. The Environments brand children's waterproof bibs feature a plastic backing that can separate from the terry cloth fabric, threatening children with suffocation, the CPSC said.

TOP
Vote Now In the Advantages Product Video Contest!
After three weeks and thousands of votes, we have whittled down our field of 16 to two remaining videos in a showdown for the ages. In the championship round of the Advantages Product Video Contest, SnugZ/USA (asi/88060) squares off against Towel Specialties (asi/91605). Head to our bracket and cast your vote this week to determine the champion. Voting ends Friday, March 31, at 12 p.m. ET.

TOP
Are You a Top Decorator?
This year, Wearables magazine will be introducing the Wearables Readers' Choice Top Decorator Awards program to recognize top-performing contract shops and apparel suppliers that decorate. If you're a contract shop or supplier-decorator, click the link below to take a quick qualifying survey. Or, if you know other deserving shops, forward them the link as well.
Click here to take the survey.

TOP
In the News
Ariel Premium Supply (asi/36730) has launched a new collection of Made-in-the-USA drinkware. The collection of 11 styles offers a variety of sizes and shapes, and a host of bold colors.
Pro Towels (asi/79750) has announced the launch of FOTO Vison, which creates sharp, vivid images. FOTO Vision is available on more than 25 products, including the Pro Towels Jersey Towel Collection; beach, golf and fitness towels; Kanata blankets; and Superior garments.
Talbot Marketing (asi/341500) was named Business of the Year in the medium category at the London (Ontario) Chamber of Commerce's annual Business Achievement Awards.

TOP
People on the Move
The Premier Group Network, a nonprofit alliance of suppliers and distributors, welcomes Jonathan Riegel as executive director. Riegel will work with current executive director Bill House for the next few months until House retires this summer. ​
S&S Activewear (asi/84358) has added Megan Zezzo to their national sales team as a national account representative.
Click here to see other recent industry personnel announcements.

TOP

March Madness, ASI Style
Vote for your favorite video in Advantages' Best Product Video Contest.
Find out more.

ASI Beefs Up Cyber Security
New VP now responsible for implementation and oversight of ASI's expanded global security program.
Find out more.
TOP

THE ASI SHOW
IMPROVE YOUR ASI SHOW® CHICAGO EXPERIENCE WITH THE MATCHMAKING TOOL
Register now for ASI Show Chicago and get matched with suppliers based on product categories of interest to you, then request a meeting with them on site at the show.
Once registered, you'll be able to select product categories you sell or are interested in offering to your clients, then you will be provided with a list of exhibitors that sell those products. The system enables you to contact them by email to request an appointment. Click here for a step-by-step video!
Now, you will be able to create a specific schedule that really maximizes your time and the opportunity that ASI Show Chicago represents! For more information on matchmaking or for help registering, call one of our registration specialists at (800) 546-3300 or visit www.asishow.com.
Follow ASI Show on Twitter and Instagram, like us on Facebook, and join our LinkedIn group.