NEWS STORIES


Will Rising Interest Rates Impact The Promo Industry?
In a bid to keep inflation in check and adapt to an improving economy, the U.S. Federal Reserve voted to raise interest rates last week at its Federal Open Market Committee (FOMC) meeting. While the elevation of the U.S. central bank's target range for the federal funds rate to 0.75% to 1% was widely expected, some financial gurus, including an FOMC member, are apprehensive about the increase. But how will the current rate uptick impact the promotional products industry? Promo executives weigh in here.
Read Article
SPONSORED CONTENT
The Promo Opportunity Under Your Feet
Did you know 64% of shoppers notice the graphics they see on store floors? Research also shows that retail products promoted with floor mats experienced an average sales increase of 13%. See how top brands like American Express use floor mats to grab shoppers' attention.
The 8 Kookiest Cap Logos In Minor League Baseball
Minor League Baseball teams have a penchant for creating amusingly memorable branding. Their wacky promotions, quirky team names and endearingly nutty logos bring light-hearted fun to a game that is sometimes viewed as uptight and stodgy at the Major League Baseball level. With the start of baseball season just around the corner, Counselor honors the fun-loving spirit of minor league ball and showcases some of our favorite kooky cap logos. This is branding at its most amusing.
READ ARTICLE
Survey: Business Owners Split On Minimum Wage Debate
A new survey has revealed that small business owners in the United States are divided about whether or not there should be a federal minimum wage increase. The study from BizBuySell, an online business-for-sale marketplace, found that 47% of owners favor raising the base wage, while 4 in 10 oppose an increase. The survey results come at a time when minimum wage is becoming an increasingly hot topic around the country, with legislators in two states introducing bills this month to up minimum wages in their states.
SPONSORED CONTENT
Top Digital Marketing Tips
Do you leave trade shows bogged down with sell sheets, catalogs and samples? If you're overwhelmed, so is your client. Here's your primer on how B2B buyers prefer to receive their product information – and key ways you can use digital marketing to deliver it.
The Joe Show: Driving Spring Promos With Awesome Products
Spring has sprung! In the latest episode of The Joe Show, ASI Product Editor Joe Haley delivers a fun and insightful look at products that will power up clients' promotions during the season. Items include everything from seeded paper products to a drawstring bag that will be great for spring sports' teams. Tune in to see what other great products Joe has for you and your clients.
WATCH THE JOE SHOW
TOP
ADVERTISEMENT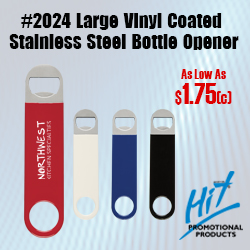 Souders Brand Marketing Acquires Visions By Phoenix
New York-based Souders Brand Marketing, an iPROMOTEu (asi/232119) affiliate, has acquired Visions By Phoenix. Financial terms of the deal, made public on Monday, were not disclosed. Going forward, both Souders and Visions By Phoenix will remain independent entities, but will share certain resources, including iPROMOTEu services and an art department.

TOP
ADVERTISEMENT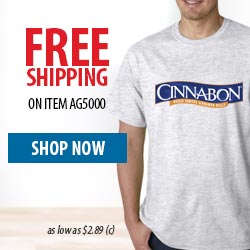 Facebook, Google to Lead U.S. Digital Ad Market Growth in 2017
The digital ad market in the U.S. is expected to grow 15.9% in 2017, exceeding $83 billion, according to estimates by market research firm eMarketer. Growth will be driven primarily by increased advertising spend on Facebook and Google.

TOP
ADVERTISEMENT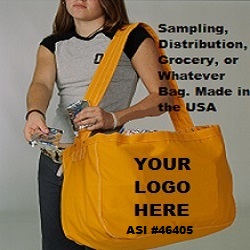 Factory Output Rises Again In February
Manufacturing activity in the U.S. rose for a sixth consecutive month as factories hummed with renewed vigor, producing more vehicles, fabricated metals and machinery. The U.S. Federal Reserve has reported that factory production accelerated 0.5% in February over the previous month. The advance followed a January in which production also rose half a point. The gains in February and January represented the best back-to-back monthly performances in three years.

TOP
Vote Now In the Advantages Product Video Contest!
Why tell someone about a product when you can show them? Such is the power of the product video: immediate, visual proof of what could be your customer's next great promotion.
Now in the month of March, Advantages is holding a winner-take-all contest among 16 product videos to determine which industry company created the best one. With the semifinals already in progress, head to our bracket to vote on two head-to-head matchups – and be sure to come back next week to vote again as we whittle the field down to a single champion. You will determine the winner of the Advantages Product Video Contest.

TOP
Are You a Top Decorator?
This year, Wearables magazine will be introducing the Wearables Readers' Choice Top Decorator Awards program to recognize top-performing contract shops and apparel suppliers that decorate. If you're a contract shop or supplier-decorator, click the link below to take a quick qualifying survey. Or, if you know other deserving shops, forward them the link as well.
Click here to take the survey.

TOP
In the News
Outstanding Branding (asi/288519) has been awarded the Silver Standard Rating in global recycling efforts from U.K.-leading sustainability auditor, First Mile. The Silver Rating places #teamOB among the top 20% of companies in the U.K. who participate in recycling programs.

TOP
People on the Move
Charles River Apparel (asi/44620) welcomes John Rodriguez as its new multi-line rep for Colorado, Utah and New Mexico.
eCompanyStore (asi/185782) has announced that John Cheevers is returning to the company as the new director of strategic partnerships.
National Gift Card (NGC, asi/73011) welcomes Brian Dreger as its new chief information officer. In his new position, Dreger will work alongside CEO Adam Van Witzenburg in developing an overall IT vision. ​
Click here to see other recent industry personnel announcements.

TOP

March Madness, ASI Style
Vote for your favorite video in Advantages' Best Product Video Contest.
Find out more.

ASI Beefs Up Cyber Security
New VP now responsible for implementation and oversight of ASI's expanded global security program.
Find out more.
TOP

THE ASI SHOW
$10 TICKETS TO THE ASI SHOW CHICAGO BASH END TODAY
We're hosting the ASI Show® Chicago Bash (formerly known as the Gala Celebration) at a NEW venue and ASI members can attend this exclusive party for just $10* – BUT HURRY, THIS OFFER ENDS TODAY!
I|O Godfrey is Chicago's largest rooftop lounge and offers a state-of-the-art retractable roof so you can revel in the night, rain or shine, with other ASI Show attendees and exhibitors. Your ticket gives you access to an open bar of beer and wine, reception stations and passed hors d'oeuvres, an amazing atmosphere for networking and breathtaking views of the city. 
Register today for ASI Show Chicago, July 11-13, using promo code promogram and reserve your $10 ASI Show Bash ticket!
For more information on ASI Show Chicago, call 800-546-3300 or visit www.asishow.com.
Follow ASI Show on Twitter and Instagram, like us on Facebook, and join our LinkedIn group.
*ASI distributor and decorator member companies who register by March 21, 2017 can order up to two tickets to the ASI Show Bash at I│O Godfrey for $10 each (a $120 value per ticket.). Additional tickets will be $55 through June 12, 2017 then $75 from June 13, 2017 through July 10, 2017. Tickets on site will be $95.* No one under 21 years of age allowed.