NEWS STORIES


Battle Over Plastic Bag Bans Heats Up
Single-use plastic bags are at the center of escalating legislative battles playing out across the United States. While environmental advocates and eco-minded lawmakers have scored recent victories in their fight to ban the bags, business groups and other legislators have intensified resistance to such prohibitions, earning wins of their own. The debate is relevant for the promotional products industry because single-use plastic bag bans can potentially fertilize local markets for more sales of branded reusable bags.
Read Article

ADVERTISEMENT

SPONSORED CONTENT
Top Digital Marketing Tips
Do you leave trade shows bogged down with sell sheets, catalogs and samples? If you're overwhelmed, so is your client. Here's your primer on how B2B buyers prefer to receive their product information – and key ways you can use digital marketing to deliver it.
Sales and Operation Tips for Promo Product Distributors
Whether you're a veteran promo professional or just starting out in the industry, the 12 strategies in this exclusive Counselor feature will help you boost your brand, increase efficiencies and position yourself for consistent success. With insights on everything from marketing to solution-based selling to finding the right supplier, this article is packed with practical advice that will help you build your business.
READ ARTICLE
Winter Storm Stella Impacts Promo Companies
Winter Storm Stella is expected to blanket the Northeast with snow and ice on Tuesday, prompting promotional product companies in the region to close their doors for the day to keep workers safe. If you have an update about your company to share, we'll post it for the industry to see. Send updates to feedback@asicentral.com.
The Joe Show: Bright New Products
In the latest episode of The Joe Show, ASI Product Editor Joe Haley showcases everything from vehicle sun shades and stretch-fit driver covers to tote bags, autograph tennis balls and more. Tune in for insights on how these products can help drive a range of promotions for clients.
WATCH THE JOE SHOW
TOP
ADVERTISEMENT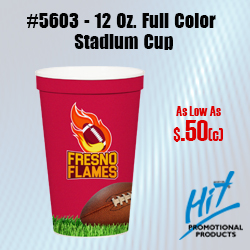 Strong U.S. Jobs Report Sets Stage for Interest Rate Hike
The Bureau of Labor Statistics announced Friday that the economy added 235,000 jobs in February, contributing to the unemployment rate dropping slightly to 4.7% from 4.8% in January, and from 4.9% year-over-year. The number of jobs added last month exceeded analysts' expectations of 190,000 for February – a showing that will likely help influence the Federal Reserve to raise interest rates.

TOP
ADVERTISEMENT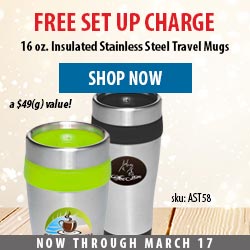 Vote Now In the Advantages Product Video Contest!
Why tell someone about a product when you can show them? Such is the power of the product video: immediate, visual proof of what could be your customer's next great promotion.
Now in the month of March, Advantages magazine is holding a winner-take-all contest among 16 product videos to determine which industry company created the best one. With Round 2 already in progress, head to our bracket to vote on four head-to-head matchups – and be sure to come back each week in March to vote again as we whittle the field down to a single champion. You will determine the winner of the Advantages Product Video Contest.

TOP
ADVERTISEMENT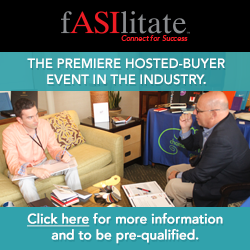 Pinterest Testing Image Search Feature
Pinterest is testing a new feature that could empower companies across industries, including the promo niche, to better market and sell products through the social media platform. "Lens," as it's called, is a reverse image search function that enables individuals to shop for items on Pinterest simply by taking their photo.

TOP
Are You a Top Decorator?
This year, Wearables magazine will be introducing the Wearables Readers' Choice Top Decorator Awards program to recognize top-performing contract shops and apparel suppliers that decorate. If you're a contract shop or supplier-decorator, click the link below to take a quick qualifying survey. Or, if you know other deserving shops, forward them the link as well.
Click here to take the survey.

TOP
In the News
Cappie Sportswear (asi/157276), a Lima, OH-based small business that specializes in screen printing, embroidery and promotional products, celebrates its 30th anniversary this year.
 
iPROMOTEu (asi/232119) held its annual A Woman's View networking reception at The PPAI Expo. Theresa Gonzalez of Stay Visible, an independent Affiliate of iPROMOTEu, received the 2017 Distributor Visionary Award, while Lori Bauer of BIC Graphic (asi/40480) received the 2017 A Woman's View Supplier Visionary Award.
Maple Ridge Farms (asi/68680) announces that Sartori Black Pepper BellaVitano, a cheese that has been a mainstay for the supplier since 2011, recently won the Grand Champion title in the U.S. Championship Cheese Contest. Sartori Black Pepper BellaVitano outscored more than 2,000 entries from 33 states.
S&S Activewear (asi/84358) leased an additional 187,000 square feet for expansion of its Robbinsville, NJ, location. The expanded facility will allow S&S to boost its product offering and inventory depth, while increasing shipping reach up and down the eastern seaboard. S&S hopes the growth will allow the company to continue adding jobs.
Veteran Awards Inc. (asi/93634) has received Service-Disabled Veteran-Owned Small Business (SDVOSB) certification. It's the first step in the company's rebuilding process after owner Geoffrey Surprenant shut down his 3,000-square-foot warehouse while tending to his ill wife. Surprenant is a military veteran who served in Desert Shield and Desert Storm before launching Veteran Awards in 2013. With programs such as Veterans First, these certified businesses are given priority for state and federal government contracts with 3%-5% of the federal budget allotted by law each year.

TOP
People on the Move
IMAGEN Brands, parent company of Crown Products (asi/47700) and Vitronic (asi/93990), welcomes Mike Rubin as district sales manager.
Under Armour welcomes Clay Dean as chief innovation officer. Dean will be responsible for driving Under Armour's global vision and strategy for innovation, and cross-functional collaboration with its internal design, marketing, product and category management teams. ​
Click here to see other recent industry personnel announcements.

TOP

March Madness, ASI Style
Vote for your favorite video in Advantages' Best Product Video Contest.
Find out more.

ASI Beefs Up Cyber Security
New VP now responsible for implementation and oversight of ASI's expanded global security program.
Find out more.
TOP

THE ASI SHOW
$10 TICKETS TO THE ASI SHOW CHICAGO BASH END NEXT WEEK
We're hosting the ASI Show® Chicago Bash (formerly known as the Gala Celebration) at a NEW venue and ASI members can attend this exclusive party for just $10* – offer ends next Tuesday, March 21!
I|O Godfrey is Chicago's largest rooftop lounge and offers a state-of-the-art retractable roof so you can revel in the night, rain or shine, with other ASI Show attendees and exhibitors. Your ticket gives you access to an open bar of beer and wine, reception stations and passed hors d'oeuvres, an amazing atmosphere for networking and breathtaking views of the city.
Register today for ASI Show Chicago, July 11-13, using promo code promogram and reserve your $10 ASI Show Bash ticket!
For more information on ASI Show Chicago, call (800) 546-3300 or visit www.asishow.com.
Follow ASI Show on Twitter and Instagram, like us on Facebook, and join our LinkedIn group.
*ASI distributor and decorator member companies who register by March 21, 2017, can order up to two tickets to the ASI Show Bash at I│O Godfrey for $10 each (a $120 value per ticket.). Additional tickets will be $55 through June 12, 2017, then $75 from June 13, 2017, through July 10, 2017. Tickets on site will be $95.* No one under 21 years of age allowed.