NEWS STORIES


Promo Executives Evaluate Dodd-Frank Reform
With potential far-reaching deregulation of the financial industry high on President Donald Trump's agenda, leaders within the promotional products industry and beyond are closely watching Washington D.C. and weighing in with insights about the potential economic impact – good and bad – of reform.
Read Article




Promo Products Industry Reacts to 'Big Squeeze' Article
Last week, PromoGram featured an article titled 'The Big Squeeze.' Written by veteran ASI Editor Michele Bell, the article presents in-depth insight into the increased demands that some promotional products distributors are putting on suppliers. The piece struck a nerve, prompting a swift outpouring of diverse viewpoints on the topic. Here is a sample of the responses that promotional products professionals sent us.
Read Article




Surveys: Manufacturing & Non-Manufacturing Sectors Gaining Steam
Economic activity in the U.S.'s manufacturing and services sectors grew in February, according to two recently released, closely watched surveys from The Institute for Supply Management. Bolstered by increased factory activity, ISM's manufacturing index rose from 56 in January to 57.7 last month – the highest reading since August 2014. Meanwhile, ISM's non-manufacturing index increased to the highest level since October 2015, reaching 57.6, up from 56.5 the month prior. Readings above 50 indicate economic expansion.




SPONSORED CONTENT
Majoring in the Majors: Focus on the Most Profitable Accounts
Do you want to increase your sales volume or grow your business? Is the thought of taking on major accounts intimidating due to lack of cash flow or manpower? Adopt the "major account" mindset and join us for a webinar where you will learn how to recognize viable opportunities with enterprise level accounts.




The Joe Show: First Things First
In the latest episode of The Joe Show, ASI Product Editor Joe Haley showcases a fun and varied range of products, including a Moscow mule cup, pet first-aid kit, universal utensil, mini basketballs, a travel bottle and more.




| | |
| --- | --- |
| | ADVERTISEMENT |
TOP
Obituary: Michael Toney, Ennis
Michael Toney, a former regional sales manager at Ennis (asi/52493), died on February 19. He was 67. Toney had a successful 30-year career in the print business.

TOP
ADVERTISEMENT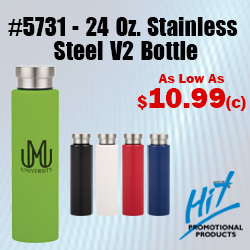 Tech Edge: The Waze App
Tech Edge is a section of Counselor magazine where we spotlight great gadgets and other top-notch technology tools that will be useful to professionals in the promotional products industry. In this installment, Executive Editor Christopher Ruvo makes a case for why you should download the Waze app today.

TOP
ADVERTISEMENT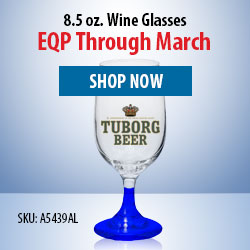 Win Top Decorator Honors From Wearables
This year, Wearables magazine will be introducing the Wearables Readers' Choice Top Decorator Awards program to recognize top-performing contract shops and apparel suppliers that decorate. The magazine is currently looking for nominees. If you're a contract shop or supplier-decorator, please click the below link to take a quick qualifying survey. (If you know of a deserving shop or supplier, feel free to forward them the link as well.)

TOP
ADVERTISEMENT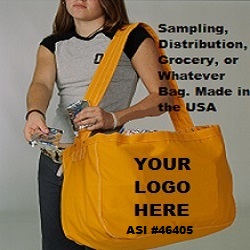 Trump Signs New Travel Restriction Order
President Donald J. Trump signed an executive order Monday that restricts people from Syria, Iran, Libya, Somalia, Sudan and Yemen from entering the United States. Scheduled to take effect March 16, the order prohibits citizens from the six countries from coming into the U.S. for 90 days. The order specifies that individuals who have already been issued visas, green-card holders, and dual citizens will not be denied entry to the country.

TOP
PromoCorner Acquires Tennessee-Based Firm
Lakeville, MA-based PromoCorner has acquired brandivate – a business services, branding and marketing agency in Franklin, TN, the companies announced Monday. As part of the acquisition, the founder and CEO of brandivate, Bill Petrie, has become president of PromoCorner. Financial terms of the deal were private.

TOP
In the News
Cintas (asi/162167) recently released its "2017 Workplace Fashion Trends Forecast." The report says companies are offering more versatile apparel programs, in part to appeal to the ever-growing number of millennials in the workforce. Trends include lifestyle athleisure wear, eco apparel and the combination of tailored tops and relaxed bottoms. Meanwhile, pastels are among this year's popular color choices.
IMAGEN Brands, parent company of Crown Products (asi/47700) and Vitronic (asi/93990), congratulates strategic accounts manager Lara Gryder for being named 2016 Supplier Rep of the Year by the Houston Promotional Products Association.
InnerWorkings (asi/168860) has announced a new global program with the prestigious luxury automaker Jaguar Land Rover Limited. Under a multi-year deal, InnerWorkings will assume responsibility for the procurement, production and distribution of highly-visible branded materials for Jaguar Land Rover.
Pinemax (asi/78135) has changed its name to Everson. Everson's core line of products will remain the same as previously carried by Pinemax. All personnel and business facilities will remain intact

TOP
People on the Move
2020 Brand Solutions (asi/170720) welcomes Dan Livengood as vice president of marketing and business development. A former regional sales manager and business development executive, Livengood will work closely with the sales force and marketing team to stimulate business growth through strategic planning; creative campaign and program development; and marketing, education and professional growth. Additionally, he will oversee vendor and industry relations.
Click here to see all of this month's industry personnel announcements.

TOP

For the Love of Business
Whole Foods CEO John Mackey headlines ASI Dallas show for nearly 3,000 distributors and over 400 suppliers.
Find out more,

Vernon Selects ASI's ESP®
Top 40 distributor chooses ASI as provider of promotional product sourcing, CRM and custom website solutions.
Find out more.
TOP

THE ASI SHOW
REGISTER TODAY FOR ASI SHOW CHICAGO AND GRAB YOUR DISCOUNTED TICKET TO THE BASH
We're hosting the ASI Show® Chicago Bash (formerly known as the Gala Celebration) at a NEW venue and ASI members can attend this exclusive party for just $10* – offer ends March 21!
I|O Godfrey is Chicago's largest rooftop lounge and offers a state-of-the-art retractable roof so you can revel in the night, rain or shine, with other ASI Show attendees and exhibitors. Your ticket gives you access to an open bar of beer and wine, reception stations and passed hors d'oeuvres, an amazing atmosphere for networking and breathtaking views of the city. 
Register today for ASI Show Chicago, July 11-13, using promo code promogram and reserve your $10 ASI Show Bash ticket!
For more information on ASI Show Chicago, call 800-546-3300 or visit www.asishow.com.
Follow ASI Show on Twitter and Instagram, like us on Facebook, and join our LinkedIn group.
*ASI distributor and decorator member companies who register by March 21, 2017 can order up to two tickets to the ASI Show Bash at I│O Godfrey for $10 each (a $120 value per ticket.). Additional tickets will be $55 through June 12, 2017 then $75 from June 13, 2017 through July 10, 2017. Tickets on site will be $95.* No one under 21 years of age allowed.