NEWS STORIES


Gildan Plans U.S. Manufacturing for American Apparel
Gildan Activewear (asi/56842) has secured U.S.-based contractors to make fabrics and sew garments for key American Apparel styles offered to the wholesale market, which includes the promotional products industry, a company spokesman told Counselor on Monday. At the same time, the Montreal-based apparel maker will also leverage its global manufacturing capabilities to produce certain American Apparel styles abroad, creating less expensive offerings that will be able to compete better for the business of price-conscious end-buyers.
Read Article
InnerWorkings Announces Full-Year, Q4 Earnings
Top 40 distributor InnerWorkings (asi/168860) increased gross sales 6% in 2016 to $1.09 billion, while fourth-quarter revenue just outpaced Q4 2015, ticking up to $270.4 million from $270.3 million, according to an earnings statement released late last week. The Chicago-based firm also engineered gross profit gains of 10% in both the fourth quarter of 2016 and last year as a whole. "2016 was another record year of profitable growth and new client wins," said InnerWorkings CEO Eric D. Belcher.
READ ARTICLE
SPONSORED CONTENT
Sell More to Customers With Storefronts
It's a sure bet that your clients with brick-and-mortar storefronts are purchasing floor mats. Here are 10 tips to become their go-to distributor for indoor, outdoor and display mats.
The Joe Show: Sweet New Products
In this episode of The Joe Show, Product Editor Joe Haley serves up awesome items, including gourmet truffles. ASI's resident product whiz also showcases a power bank, oxford shirt, a silicone hand sanitizer holder, a cartridge bag, a backpack cooler, power bank and more.
TOP
ADVERTISEMENT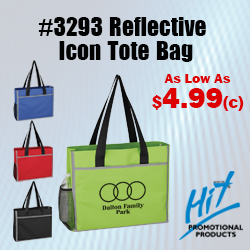 Study: Marketers Face Innovation, Customer Service Challenges In 2017
A recent survey by market research firm B2B International has found that marketing budgets will likely stay the same or increase in 2017. Based in the U.S., U.K. and continental Europe, the marketing professionals surveyed expressed optimism for the coming months, but also feel they're facing a range of challenges this year, including product and service innovation and building market share.

TOP
ADVERTISEMENT

Video: Master Your Emotional Intelligence
Studies show that people with a high degree of emotional intelligence (EQ) are more successful. In sales especially, abilities associated with excellent EQ, such as listening well and empathizing, are key elements of success. In this exclusive video, ASI's Christopher Ruvo delivers three strategies for boosting emotional intelligence and improving client relations in the process.

TOP
YouTube to Nix Unskippable 30-Second Ads
Starting next year, YouTube will no longer allow 30-second advertisements that cannot be skipped to play before videos start. Instead, the Google-owned online video platform will focus on shorter ad formats. Unpopular with video watchers, the 30-second unskippable ads are being sent to the scrap heap as Google tries to improve the overall YouTube experience.

TOP
In the News
A.I.R. Conway (asi/700040) has invested in a technologically advanced Kornit Storm Hexa Digital Printer.

Ariel Premium Supply (asi/36730) has become a corporate sponsor of the Rainforest Trust, a global conservation organization dedicated to protecting threatened tropical forests and endangered wildlife. Since 1988, the Rainforest Trust has saved more than 16 million acres of critical rainforest habitat.

Bensussen Deutsch & Associates (BDA, asi/137616) has announced an exclusive three-year deal with the Boston Red Sox. In this capacity, BDA will develop and execute campaigns that enable the Red Sox to fully engage their sponsors and fans with officially licensed branded merchandise, in-stadium consumer promotions and other key initiatives.
 
BIC Graphic (asi/40480) received two awards at the PPPC National Convention on February 12. The Canada! 150 Years Calendar was awarded silver in the Most Creative New Promotional Product category. Meanwhile, Stephanie Bouchez from inside sales Canada was selected as a 2016 PPPC Momentum Award Recipient.
 
Blue Generation (asi/40653) has announced plans to launch a revamped e-commerce site in March.
 
Crown (asi/47700) and Vitronic (asi/93990) received the 2016 Top Vendor Award from American Solutions for Business (asi/120075).
JustinCase (asi/63698; 63711 in Canada) has appointed Showcase Sales Agency as its multiline rep group for Southwest Ontario.

TOP
People on the Move
Chameleon Like Inc. (asi/44558) has promoted Jasmine Ventura to national account executive in charge of key and national accounts.

Geiger (asi/202900) affiliate The Creative J announces that Rachel Valdez has joined the company. Valdez will help increase Geiger's presence in the Nebraska market.
Click here see all of this month's industry personnel announcements.

TOP

For the Love of Business
Whole Foods CEO John Mackey headlines ASI Dallas show for nearly 3,000 distributors and over 400 suppliers.
Find out more,

Vernon Selects ASI's ESP®
Top 40 distributor chooses ASI as provider of promotional product sourcing, CRM and custom website solutions.
Find out more.
TOP

THE ASI SHOW
FASILITATE:THIS INDUSTRY'S PREMIER HOSTED BUYER EVENT
At fASIlitate, pre-qualified distributors meet face-to-face with over 30 top suppliers who are varied by product category and have 20 minute meetings in private suites, as well as multiple networking opportunities during cocktails and meals. In order to participate, you must be a million-dollar producing distributor. And, once pre-qualified, you'll attend this event is at no charge, including travel, hotel accommodations and meals.
Choose from five luxurious locations throughout the course of the year:
Date
Location
Venue
March 13-16, 2017
Denver, CO
The Ritz-Carlton –

At Capacity – Wait List Available

May 1-4, 2017
Seattle, WA
Fairmont Olympic Hotel
June 19-22, 2017
Chicago, IL
Omni Chicago Hotel
July 31-Aug. 3, 2017
Hollywood, FL
Diplomat Resort & Spa
August 21-24, 2017
Washington, D.C.
Park Hyatt Washington
For more information about fASIlitate, visit www.fasilitate.com or complete this short form with your information to help our team qualify and contact you.
Follow ASI Show® on Twitter and Instagram, like us on Facebook, and join our LinkedIn group.