NEWS STORIES


SanMar, Alphabroder Speak Out Against "Devastating" Tax Plan
A controversial federal tax plan that the promotional products industry's two largest suppliers have called possibly "the greatest threat to our industry in a generation" might be headed for the scrap heap. While the so-called border adjustment tax remains on the table in Washington, D.C., opposition to the proposed reform is mounting inside the Beltway and beyond, diminishing the likelihood that Congress will enact it, analysts say.
Read Article




SPONSORED CONTENT
Sell More To Customers With Storefronts
It's a sure bet that your clients with brick-and-mortar storefronts are purchasing floor mats. Here are 10 tips to become their go-to distributor for indoor, outdoor and display mats.
Read Article




Chocolate Inn/Taylor & Grant Acquires PLEG
New York-based Chocolate Inn/Taylor & Grant (asi/44900) has acquired California-based Private Label Executive Gifts Inc. (PLEG) (formerly asi/79653), the companies have announced. PLEG will now operate under the Chocolate Inn/Taylor & Grant name and ASI number. Financial terms of the deal were not disclosed. "We are very excited to announce the acquisition of Private Label," said Lance Stier, a principal of Chocolate Inn/Taylor & Grant.




SPONSORED CONTENT
Make More Money by Pitching Stand-Out Signage
Did you know banners are a simple but effective advertising tool? They're portable and economical, and can be used over and over again. You can pitch banners for all kinds of uses, including event directional signage, grand openings, open houses and more. If you haven't considered pitching stand-out signage like banners, you're missing out on a lucrative product category. We've got insider info on three unique signage products to get you started.




The Joe Show: Uncork These Promo Products
What do a blow-up hoodie pillow, magnetic bottle sleeves, cork butler, stubby strip can/bottle carrier and waffle weave pullover all have in common? They're featured in the latest edition of The Joe Show! Come along as ASI's Product Editor Joe Haley delivers tips on how to capitalize with sales of these items.




SPONSORED CONTENT
The Secret to Multi-Year, Multi-Million Dollar Success
It's said that a referral is the highest compliment you can receive in the business world. Kelly Stone, owner of The Idea Box Powered by Proforma, a Ft. Lauderdale, FL-based distributorship, is proof that a positive referral, backed by unmatched resources, can have a great impact on your business. In her case, it was the leverage she needed to help her company soar into a multimillion-dollar, three-year contract with Spirit Airlines…




| | |
| --- | --- |
| | ADVERTISEMENT |
TOP
ADVERTISEMENT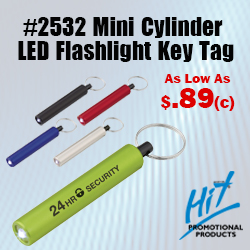 South Carolina Could Prohibit Plastic Bag Bans
The South Carolina House of Representatives will soon debate legislation that will put constraints on local municipalities' ability to regulate plastic bag use. First proposed in January in the State Senate, the bill was discussed there on February 2 and passed 13-3 to the House of Representatives. It awaits a second reading and further debate. The bill calls for an amendment to South Carolina law that would require that regulation on the use or sale of auxiliary containers – such as bags, bottles and other packaging – be done only by the state's General Assembly.

TOP
ADVERTISEMENT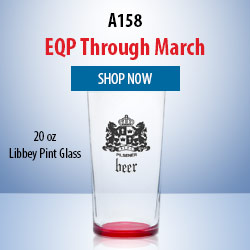 3 Examples of Great Virtual Reality Marketing
Could virtual reality revolutionize marketing and advertising? It might already be. VR is making inroads in the promotional products sector, while an array of brands in diverse industries have leveraged the medium in creative ways to do everything from build their brands to directly drive sales. Here are a few examples of VR in action that caught our attention.

TOP
Retail E-Commerce Sales Increased In 2016
The federal government estimates that retail e-commerce sales soared 15% in the U.S. in 2016, while two recent studies indicate that the internet's influence on offline purchasing is on the rise. According to the U.S. Census Bureau, retail e-commerce sales in the U.S. tallied $394.9 billion last year following a fourth-quarter in which sales accelerated 14.3% over Q4 2015 to $123.6 billion.

TOP
In the News
Charles River Apparel (asi/44620) launched the Colors for a Cause Program on February 1. With every purchase of the New Englander Red until March 31, Charles River Apparel will contribute 10% of the sales to help families in need.​

Simple Signman/Artech (asi/87400) has been made aware that its email server has recently been attacked. Please ignore any emails with the subject line "Fraud from Artech & Innovation Specialties – Avoid this supplier."

TOP
People on the Move
Beacon Promotions (asi/39250) founding partner Rhonda LeGrand has announced her retirement.
Click here see all of this month's industry personnel announcements.

TOP

For the Love of Business
Whole Foods CEO John Mackey headlines ASI Dallas show for nearly 3,000 distributors and over 400 suppliers.
Find out more,

Vernon Selects ASI's ESP®
Top 40 distributor chooses ASI as provider of promotional product sourcing, CRM and custom website solutions.
Find out more.
TOP

THE ASI SHOW
FIND NEW PRODUCTS AND GROW YOUR PROFESSIONAL NETWORK AT ASI SHOW CHICAGO
Attending ASI Show® Chicago isn't just about sourcing new promotional products for your clients, but also expanding your industry network, learning the latest trends and discussing sales goals and client needs face-to-face with colleagues. Register today using promo code promogram!
The three-day schedule, July 11-13, gives you ample opportunity to network with other professionals who are serious about doing business at these events:
NEW FOR 2017 & FREE: Education Day Cocktail Networking Reception  – After a full day of education, hang with distributors and the speakers from the day's classes, plus enjoy beer and wine, networking and entertainment
ASI Show Bash (formerly known as the Gala Celebration) – Hosted at a new venue, the I|O Godfrey is a rooftop lounge offering a state-of-the-art retractable roof allowing the outdoor space to evoke a unique in-is-out and out-is-in vibe (ticket required)
FREE: Closing Celebration – End your show and collect new friends' business cards – or maybe even close a last-minute deal – over beer, wine and snacks
For help registering or more information on the schedule, call (800) 546-3300 or visit www.asishow.com.
Follow ASI Show on Twitter and Instagram, and like us on Facebook.