NEWS STORIES


Prime Line Expands Facility, Apparel Brands
Signaling a further commitment to apparel offerings, Top 40 supplier Prime Line (asi/79530) has expanded its Jetline (asi/63344) facility in South Carolina, adding warehouse space, upgrading its decoration areas and creating new room for production. The expansion was celebrated today with a ribbon cutting ceremony attended by employees, distributors and members of the chamber of commerce in Cherokee County.
Read Article

ADVERTISEMENT

Are Annual Employee Performance Reviews Obsolete?
In the latest of a series of monthly videos, Counselor Editor-in-Chief Dave Vagnoni squares off against ASI Editorial VP Andy Cohen in a lively debate of the most popular topics in business today. In this episode, Dave and Andy duel over this question: Should companies get rid of annual employee performance reviews? Dave thinks so, but Andy disagrees.
WATCH THE GREAT DEBATE
Fossil Group Reports Q4 Decline
Texas-based Fossil Group Inc., parent company of supplier Fossil Corporate Markets (asi/55145), blamed a stronger U.S. dollar and declines in leathers and jewelry for a 3% decrease in year-over-year fourth-quarter sales. Revenues for the quarter were $959 million, a drop of $18.3 million versus Q4 2015. For its entire fiscal year 2016, Fossil's total net sales fell to $3 billion, down $45.4 million, or 6%, compared to 2015.
The Joe Show: Powerful Promos
In this episode of The Joe Show, Product Editor Joe Haley highlights a host of top promo items, including a high-flying airplane clock, a standout reflective jacket, fun earbuds, plus power banks that can help promote almost any business.
TOP
ADVERTISEMENT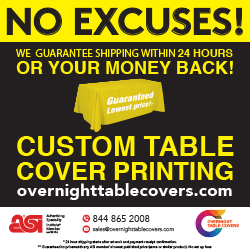 Economic Indicators Sending Mixed Signals
U.S. retail sales performed better than expected in January, but consumer sentiment dipped this month – all while consumer prices rose, indicating increasing inflation pressures that could allow the Fed to enact multiple interest rate hikes in 2017. Such findings are representative of the complicated economic landscape business leaders in the promotional products industry and beyond are attempting to map out during the first quarter.

TOP
ADVERTISEMENT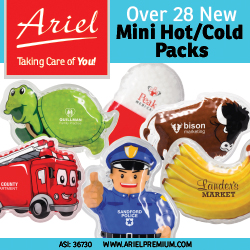 Q&A With Epson Global President Minoru Usui
Epson America Inc. hosted its third annual Digital Couture Project Show to spotlight the benefits of using dye-sublimation printers for designing apparel. ASI spoke with Minoru Usui, president of Seiko Epson Corporation, to find out more about Epson's entry into the fashion industry.

TOP
ADVERTISEMENT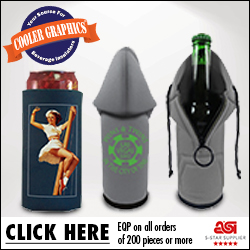 12 Sales & Operations Tips for Distributors
Are you new to promotional product industry sales? Or are you a more experienced promo pro looking for the selling and operations keys that can really elevate your game? Either way, these ideas will help boost your brand, increase efficiencies and position you for consistent success.

TOP
In the News
Admints & Zagabor (asi/31516) has been awarded accreditation from the Quality Certification Alliance (QCA).
Landway (asi/66238) has expanded to a larger, state-of-the-art 100,000-square-foot facility in the San Francisco Bay Area.

TOP
People on the Move
Landway (asi/66238) welcomes new representative Mark Stenson.
 
OTTO International Inc. (asi/75350) has appointed David Lever, director of sales for OTTO, as leader of a new plan to establish territory representatives across the U.S. focusing on business development and growth.
S&S Activewear (asi/84358) has named Marc Vitulli as vice president of marketing.
Click here see all of this month's industry personnel announcements.

TOP

For the Love of Business
Whole Foods CEO John Mackey headlines ASI Dallas show for nearly 3,000 distributors and over 400 suppliers.
Find out more,

Vernon Selects ASI's ESP®
Top 40 distributor chooses ASI as provider of promotional product sourcing, CRM and custom website solutions.
Find out more.
TOP

THE ASI SHOW
NORTHEAST ROADSHOW IS NEXT WEEK
Don't miss this chance to find quality products from top suppliers when the ASI Roadshow travels to the Northeast region and a city near you. It's a great opportunity to collaborate with suppliers, stay up-to-date with industry trends, and network with other industry professionals. And, you'll receive 5 points toward your BASI/MASI just for attending!
Register for the city of your choice today!
Northeast • February 20-23

Mid-Atlantic • February 27-March 2
*Schedule subject to change.
ASI distributor members will be allowed to escort their key clients on the show floor. Just have them bring their business card to the registration table and they will receive a yellow lanyard and a generic badge that will keep their company information confidential.
Follow ASI Show on Twitter, Instagram and Facebook for the latest ASI Roadshow updates, pictures, and event news. Be sure to us the hashtag #ASIRoadshow with all of your social media posts!