NEWS STORIES


BIC Group Reports Financials
Net sales at Top 40 supplier BIC Graphic (asi/40480) decreased by 2.5% last year overall and by 12.8% in the fourth quarter of 2016, according to an earnings statement released on Monday. In the statement, parent company BIC Group noted that a strategic review of BIC Graphic is "partially completed" and that "alternative discussions" regarding the entity and BIC's Asia Sourcing operations are ongoing. BIC did announce that going forward BIC Graphic Europe operations will report to the European BIC Consumer Product business.
Read Article
Gildan Completes Acquisition of American Apparel
Montreal-headquartered Gildan (asi/56842) aims to start selling American Apparel products to the wholesale market, including promotional product distributors, by the end of February. The announcement comes after Gildan formally completed the acquisition of the fashion basics brand last week.
Read Article
3M Announces Q4, Full-Year Earnings
St. Paul, MN-based 3M Co., parent company of Top 40 supplier 3M/Promotional Markets (asi/91240), has announced that sales in the fourth quarter of 2016 ended December 31 were $7.3 billion, up 0.4% from a year ago, while sales for 2016 reached $30.1 billion, down 0.5% from 2015.
SPONSORED CONTENT
Make More Money by Pitching Stand-Out Signage
Did you know banners are a simple but effective advertising tool? They're portable and economical, and can be used over and over again. You can pitch banners for all kinds of uses, including event directional signage, grand openings, open houses and more. If you haven't considered pitching stand-out signage like banners, you're missing out on a lucrative product category. We've got insider info on three unique signage products to get you started.
The Joe Show: Shining a Light on New Products
In the latest episode of The Joe Show, Product Editor Joe Haley dishes on everything from a 4-in-1 charging cable and stylus pen with an LED flashlight, to a full-color fleece blanket and magnetic air vent phone holder. ASI's resident product expert has other great items for you to check out, too. Don't miss out!
TOP
ADVERTISEMENT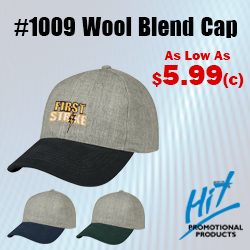 Survey: Partisan Politics Influence Consumer Sentiment
In the aftermath of a divisive presidential election, consumers have become split along party lines on the United States' economic outlook, according to a new survey from the University of Michigan. As part of the study, researchers noted that the Democrat's Expectations Index measured close to its historic low, while the Republican's Expectations Index hovered near a historic high. The indexes are part of a broader study gauging consumer sentiment in the United States.

TOP
ADVERTISEMENT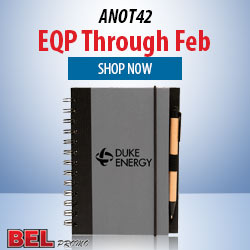 Geiger Announces New Affiliate
Counselor Top 40 distributor Geiger (asi/202900) has announced that The Swag Coach Program (asi/340317) has joined the firm as an affiliate. The Swag Coach and On Sale Promos are led by Josh Frey, who is both an active salesperson as well as a promo trainer that recruits, teaches and supports people with limited industry and sales experience.

TOP
Epson Hosts Third Digital Couture Show in New York
Leading up to New York Fashion Week, Epson America Inc. hosted its third annual Digital Couture Project Show at the IAC Building in Manhattan. Thirteen designers from the U.S., Canada and Latin America gathered to showcase their collections, all created from Epson dye-sublimation technology. Counselor was on the scene to check out some of the unique stylings made possible by sublimation – an apparel decorating medium that's great for creating graphics on polyester apparel in the ad specialty industry.

TOP
U.S. Trade Deficit Hits Four-Year High
The United States' international trade deficit increased last year to $502.3 billion – the largest gap between imports and exports since 2012. The U.S. Census Bureau reported recently that the deficit rose $1.9 billion, or 0.4%, in 2016.

TOP
In the News
BIC Graphic (asi/40480)​ has announced the donation of $5,500 to the Goodhue County Sheriff Department to support the foundation of the water rescue and recovery team.
Holloway Sportswear (asi/61430) was named 2016 Elite Vendor of the Year by Midwestern sporting goods retailer Johnny Mac's.

IMAGEN Brands, parent company of Crown Products (asi/47700) and Vitronic (asi/93990), won the Best Use of Social Media by a Supplier award at the Mid-South Promo Show presented by the Promotional Products Association of the Mid-South.

Victorinox Swiss Army Inc. (asi/93755) has announced that west region manager Janet Jones was awarded the 2016 Lifeguard Award by PromoShop (asi/300446) for the second time.

TOP
People on the Move
Cintas (asi/162167) CEO Scott Farmer ranked 12th on 24/7 Wall St.'s list of the 15 Best CEOs of 2016.
Click here see all of this month's industry personnel announcements.

TOP

QB Dan Marino Wows Orlando
ASI kicks off 2017 show season at ASI Show Orlando with rousing keynote by former Miami Dolphins quarterback Dan Marino.
Find out more,

Vernon Selects ASI's ESP®
Top 40 distributor chooses ASI as provider of promotional product sourcing, CRM and custom website solutions.
Find out more.
TOP

THE ASI SHOW
IT'S ALL ABOUT NETWORKING AT ASI SHOW® CHICAGO | CREATING CONNECTIONS. INSPIRING CREATIVITY.
At ASI Show Chicago, July 11-13, expand your professional network, learn the latest trends and discuss your sales goals and clients' needs face-to-face with industry colleagues.
Create lasting connections by attending networking events like:
Register now for ASI Show Chicago using promo code PROMOGRAM. For complete details, call (800) 546-3300 or visit www.asishow.com.
Follow ASI Show on Twitter and Instagram, and like us on Facebook.