NEWS STORIES


Roy Exits A Brand Company
Top 40 distributor A Brand Company has announced that executive chairman Marc Roy is no longer with the firm and will pursue other professional and personal interests. Until the firm hires a replacement to serve in Roy's position, CEO Fred Parker will assume a day-to-day sales leadership role and outside director Ken Bramlett has been appointed as temporary lead director of A Brand Company's board of directors.
Read Article
HanesBrands Announces 2016 Earnings
Apparel maker HanesBrands (asi/59528) increased full-year net sales 5% to $6.03 billion in 2016 following a fourth quarter in which revenue soared 12% to $1.58 billion. While the growth included record-setting annual operating cash flow of $606 million, the good news was tempered by the fact that Q4 sales and earnings per share fell short of analysts' expectations – a reality that triggered a drop in stock price following the Friday financial performance announcement.
Read Article
Grossman Marketing Group Makes Third Recent Acquisition
The rampant pace of early-year acquisitions in the promotional products industry continued Monday when Somerville, MA-headquartered Grossman Marketing Group (asi/215205) announced the acquisition of Premier Marketing Group (asi/298506). Moving forward, PMG will continue operating out of its Manchester, ME, location, but will do so under Grossman's ASI number as "Premier Marketing Group, a Division of Grossman Marketing Group."
SPONSORED CONTENT
How Stand-Out Decoration Increases Apparel Sales
With a flood of garments in the promotional apparel market, you need a hook to set your proposal apart from the competition. Decorating techniques are constantly evolving and creative applications make it possible to present an option that can't be shopped around. Here are five key ways to help you leverage decoration – and win more bids and boost profits.
The Joe Show: Flag These New Products for Your Next Promo
In the latest episode of The Joe Show, Product Editor Joe Haley spotlights a range of fresh items that are sure to catch the attention of more than a few clients. There's a real diversity to the offerings, from athleisure sports soft shoes and a gear clock, to an umbrella, aluminum golf tees and nylon and poly/cotton U.S. flags.
TOP
ADVERTISEMENT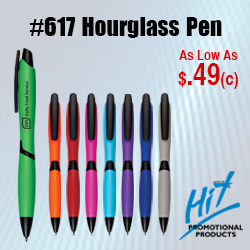 U.S. Manufacturing Gains Steam
The Institute for Supply Management (ISM) reports that U.S. manufacturing grew in January at the fastest pace in two years. The ISM manufacturing index rose to 56% last month, from an upwardly revised 54.5% in December. This marks the index's fifth consecutive gain – and the highest level it has reached since the end of 2014. Readings above 50 indicate manufacturing expansion.

TOP
ADVERTISEMENT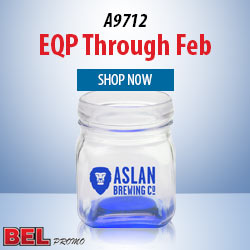 Slideshow: Hot Products From ASI Dallas
Held last week, ASI Show Dallas teemed with great products from industry suppliers from across the USA. Counselor's Christopher Ruvo had a blast patrolling the show floor for cool items. Many caught his eye, eight of which we feature here.

TOP
U.S. Adds 227,000 Jobs in January
The Labor Department has reported that the U.S. generated 227,000 new jobs in January, increasing the percentage of working-age Americans in the workforce to 62.9%. The spike in jobs represents the biggest gain in four months, and towers above the 157,000 positions added in December.

TOP
25 Years of Gorging and Promos at Philly's Wing Bowl
For a quarter century, Philadelphians have gathered for a pre-Super Bowl event that brims with gluttonous fun and branded merchandise: Wing Bowl, a promo-filled chicken wing eating competition. Counselor's John Corrigan was on the scene last Friday to report on the good-natured mayhem and the ad specialties on offer.

TOP
In the News
Augusta Sportswear Group (asi/37461) has merged its Augusta Sportswear, Holloway and High Five divisions together. The new structure for the company will be built around three market based divisions: Outdoor, Team Uniform, and Off-Field. The result, says Augusta, is a simpler experience for customers that provides access to all three brands in a single transaction.
Kornit Digital (asi/14972), a global company specializing in digital textile printing technology, has announced the launch of its new Avalanche R-Series with ink recirculation system. Kornit's Avalanche platform is the company's flagship direct-to-garment printing system.

TOP
People on the Move
Soft Stuff Creations (asi/88121) welcomes Sharon Griffith as vice president of marketing.
Whiteridge Inc. (asi/97061) has appointed Ron Rankin to the company's sales team, covering the Greater Toronto Area.
Click here see all of this month's industry personnel announcements.

TOP

QB Dan Marino Wows Orlando
ASI kicks off 2017 show season at ASI Show Orlando with rousing keynote by former Miami Dolphins quarterback Dan Marino.
Find out more,

Vernon Selects ASI's ESP®
Top 40 distributor chooses ASI as provider of promotional product sourcing, CRM and custom website solutions.
Find out more.