NEWS STORIES


Promo Industry M&A Activity Surges
The promotional products industry sizzled with merger and acquisition activity in January, outpacing the same period from last year. Ad specialty executives expect the trend to continue, saying a variety of factors – including a rapidly changing marketplace – are increasing the number of M&A deals.
Read Article
Hagan Back As Sweda CEO
As first reported Monday in a Breaking News Alert, Jim Hagan is returning to the position of president and CEO of Top 40 supplier Sweda (asi/90305). He will run the firm's day-to-day operations effective immediately. Kenneth (KB) Marshall, who had previously replaced Hagan as CEO in 2015, is no longer with the firm.
Read Article
SPONSORED CONTENT
How Stand-Out Decoration Increases Apparel Sales
With a flood of garments in the promotional apparel market, you need a hook to set your proposal apart from the competition. Decorating techniques are constantly evolving and creative applications make it possible to present an option that can't be shopped around. Here are five key ways to help you leverage decoration – and win more bids and boost profits.
READ ARTICLE
The Joe Show: Awesome Promos
In this episode of The Joe Show, Product Editor Joe Haley spotlights several new items, including a fun golf giveaway, a 3-D bottle opener, a great travel piece and a practical gift hospitals can give to new parents.
TOP
ADVERTISEMENT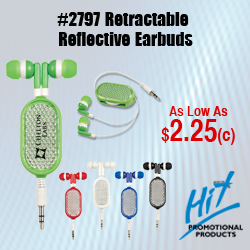 Proforma Announces Record Number Of Million-Dollar Sellers
A record 171 Proforma (asi/300094) owner-affiliates sold more than $1 million in 2016, the Top 40 distributor announced Monday. As a result, 16 owners will be inducted into Proforma's Million Dollar Club, while 14 owners will be welcomed into the Multi-Million Dollar Club for the first time.

TOP
ADVERTISEMENT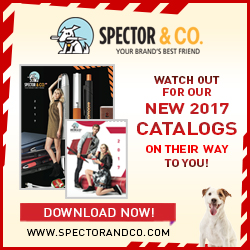 Ennis Purchases Wisconsin Printer, Folder-Maker 
Top 40 supplier Ennis, Inc. (asi/52493) bought Independent Printing Company, Inc. in a stock purchase deal that closed Friday. Financial terms of the transaction between Texas-headquartered Ennis and the Wisconsin-based folder maker/printing company were not released. The buy expands Ennis' network of folder facilities.

TOP
LinkedIn Releases Most Overused Profile Buzzwords
Business-centered networking platform LinkedIn has released its sixth consecutive ranking of the most overused profile buzzwords from users across the globe over the past 12 months. In a blog post published on January 25, the company unveiled the list in order of usage frequency. The list includes words like…

TOP
Video: Generate Fresh Ideas
In this edition of The Tip of the Week, Executive Editor Christopher Ruvo dishes four tips for how distributors can generate fresh, creative branding concepts that energize clients' marketing – and keep those customers loyal.

TOP
In the News
Cutter & Buck (asi/47965) has been named the official apparel partner for this year's European Solheim Cup team. Longtime brand ambassador Annika Sorenstam, the European captain, will help design the team's uniform. The 2017 Solheim Cup will be held August 14-20 at Des Moines Golf and Country Club in Iowa.

TOP
People on the Move
Ariel Premium Supply (asi/36730) has appointed Christopher Duffy to serve as director of marketing.
Benchworks (asi/137190) welcomes Jake King as vice president, group creative director.
Bristol ID Technologies (asi/42034) welcomes Jeff Bill as president. Prior to joining Bristol, Jeff worked for the Brady Corporation as general manager for the company's security group business unit. In that role, Jeff led an organization of over 100 commercial and technical employees, and was responsible for the company's global manufacturing network. Before his time at Brady, Jeff spent several years working for the Boston Consulting Group, leading consulting projects for Fortune 500 companies focused on growth strategy, M&A and supply chain. He also spent nearly a decade at GE Healthcare in a variety of engineering, marketing and project management roles.
Imagen Brands has named Kelsey Cunningham regional sales manager representing both Crown (asi/47700) and Vitronic (asi/93990) in the Texas territory and Ryan Meulemans district sales manager in the West, Southwest, and Southeast regions.
PWS (asi/75731) welcomes Daniel Pendleton as Southeast regional sales manager. ​
S&S Activewear (asi/84358) has promoted Regina Tuitasi to its corporate team as national customer service manager.
Click here to see all of this month's industry personnel announcements.

TOP

QB Dan Marino Wows Orlando
ASI kicks off 2017 show season at ASI Show Orlando with rousing keynote by former Miami Dolphins quarterback Dan Marino.
Find out more,

Vernon Selects ASI's ESP®
Top 40 distributor chooses ASI as provider of promotional product sourcing, CRM and custom website solutions.
Find out more.
TOP

THE ASI SHOW
FIND NEW PRODUCTS AND GROW YOUR PROFESSIONAL NETWORK AT ASI SHOW DALLAS
Attending ASI Show® Dallas isn't just about sourcing new promotional products for your clients, but also expanding your industry network, learning the latest trends and discussing sales goals and client needs face-to-face with colleagues. Register today using promo code promogram!

The three-day schedule, February 1-3, gives you ample opportunity to network with other professionals who are serious about doing business at these events:
NEW FOR 2017 & FREE: Education Day Cocktail Networking Reception  – After a full day of education, hang with distributors and the speakers from the day's classes, plus enjoy beer and wine, networking and entertainment
ASI Show Bash (formerly known as the Gala Celebration) – Hosted at the renowned Eddie Deen's Ranch, this exclusive party will combine the best in fun, food and networking (ticket required)
FREE: Closing Celebration – End your show and collect new friends' business cards – or maybe even close a last-minute deal – over beer, wine and snacks
For help registering or more information on the schedule, call 800-546-3300 or visit www.asishow.com.

Follow ASI Show on Twitter and Instagram, and like us on Facebook.