NEWS STORIES


Industry Reacts as Trump Takes Office
Donald Trump was sworn in as the United States' 45th president Friday, generating both excitement and anxiety in the promotional products industry, while sparking fresh opportunity for sales of politically themed branded merchandise.
Read Article
Alibaba Smashes Q3 Revenue Expectations
Alibaba Group Holding Ltd. reported that its third quarter revenue increased 54% to $7.76 billion – a figure that surpassed the expectations of analysts. The stout performance was driven, in part, by Singles Day – Alibaba's annual shopping-palooza, held November 11, in which the company processed as many as 175,000 orders per second. Given the outstanding third quarter, the China-based e-commerce colossus, which sells thousands of promotional products online, has raised its 2017 full-year guidance for revenue growth from 48% to 53%.
Read Article
SPONSORED CONTENT
Logo Mats Makes Quality Floor Mats in America
For more than 50 years, Logo Mats LLC (asi/67849) has been producing top-notch floor mats that provide a cleaner, safer and healthier working environment. Impressively, the LaGrange, GA-based company is all about Made-in-America: Every single component that goes into the finished product is produced in-house, completely in the U.S.A.
The Joe Show: ASI Orlando Day 2
In this episode of The Joe Show, Product Editor Joe Haley spotlights great products he discovered on the show floor at ASI Orlando last week. Web cam covers, cool promotional socks, a cellphone fan, a mesh-back cap and the "HoodiePillow" are among Joe's ingenious finds.
TOP
ADVERTISEMENT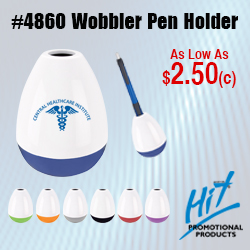 Showdown Displays Wins Supplier of the Year
At a ceremony held last week at the Orange County Convention Center during ASI Orlando, Counselor magazine announced the winners of its 2017 Distributor Choice Awards. The top prize went to Showdown Displays (asi/87188), which was named Supplier of the Year. "Showdown Displays practically invented the display category in our industry. But they didn't stop there. They're constantly innovating, growing and succeeding – introducing 80 new products in the last 12 months alone," said Tim Andrews, ASI's president and CEO.

TOP
ASI Orlando Video Recap

TOP
Study: Manufacturing Job Losses More About Productivity Gains Than Outsourcing
President Donald Trump focused a large part of his campaign on the fragile state of American manufacturing, vowing to bring those lost jobs back stateside. However, a new study suggests that outsourcing accounts for only a small fraction of the 5 million manufacturing job cuts in the past 16 years.

TOP
In the News
CT Marketing Solutions powered by Proforma (asi/300094) has been opened by industry veterans Lisa Coots and Katie Taylor.
Geiger (asi/202900) has announced that Josh Frey, founder of the Swag Coach Program and On Sale Promos, has joined the Geiger team. In his Swag Coach program, Frey trains professionals with limited industry and sales experience to be successful distributors. To date, he has successfully helped to spawn a Swag Coach Team of 10 new businesses in the industry and, with Geiger, has plans to generate 100 more.
Prime Line (asi/79530) launched Sports By Prime, a new product category featuring sports-themed items and apparel, last week at the ASI Show Orlando. Check out a video about the new line here: http://bit.ly/2jKB1zP
Promo Direct (asi/300477) was ranked first on TopTenReviews' list of promotional product online stores for the third consecutive year.

TOP
People on the Move
American Solutions for Business (asi/120075) welcomes George Riffel as a senior sales associate in Carlsbad, CA.
 
Debco (asi/48885) has promoted Heidi Urban to business development manager of the Northeast U.S. and has welcomed Nikki Sgro as business development representative for the Midwest U.S.
Raining Rose (asi/80489) has announced that President/CEO Chuck Hammond has been named the recipient of the 2016 Howard Hall Excellence in Business Award by the Cedar Rapids Metro Economic Alliance.

Warwick Publishing Company (asi/95280) has appointed Larry and Kyle Krause from LDK Marketing Inc. as their representatives in the Southwest region.
Click here to see all of this month's industry personnel announcements.

TOP

QB Dan Marino Wows Orlando
ASI kicks off 2017 show season at ASI Show Orlando with rousing keynote by former Miami Dolphins quarterback Dan Marino.
Find out more,

Vernon Selects ASI's ESP®
Top 40 distributor chooses ASI as provider of promotional product sourcing, CRM and custom website solutions.
Find out more.
TOP

THE ASI SHOW
ASI SHOW DALLAS IS NEXT WEEK!
Don't miss your chance to attend ASI Show® Dallas, Feb. 1-3.
Connect with suppliers you can't see anywhere else
Education is BRAND NEW in 2017:

30 all-new courses
90-minute workshops anchor the end of our top tracks
New speakers and returning favorites
Factory Tour with RiteLine (asi/82498)

Enjoy breakfast and a motivational talk during the NEW ticketed Motivational Breakfast with Afterburner (ticket required)
Hear from the cofounder and co-CEO of Whole Foods Inc. – a Texas-based company – John Mackey, the 2017 keynote speaker
Network at a new Education Day Cocktail Reception , ASI Show Bash at Eddie Deen's Ranch (ticket required) and the Closing Celebration
Explore NEW areas on the show floor: Collaboration Room and Promotional Products in Action
To register or for more information on the full three-day schedule, visit www.asishow.com or call one of our registration specialists at (800) 546-3300.
Follow ASI Show on Twitter and Instagram, and like us on Facebook.