NEWS STORIES


Carter Touts Passion, Accountability At Keynote
Coach Ken Carter strode out onto the stage at ASI Orlando on Thursday, looked out over a waiting crowd of attendees – and then, he did nothing. He didn't speak. He waited. And waited. The crowd murmured, wondering what was up. Suddenly, a voice called out "Put me in, coach!" And, boom, Carter was off and running. All he needed was a little motivation.
Read Article

ADVERTISEMENT

J. America Merges With Top of the World
Apparel supplier J. America Inc. (asi/62977) has merged with Top of the World LLC – a leading provider of licensed collegiate headwear. The merger creates a single company that will operate in two business units under both the J. America and Top of the World names. Jeff Fenech, co-founder of J. America, said that Top of the World's position as a best-in-class headwear brand with 30 years of experience made the merger an attractive prospect. "The merger," said Fenech, "will allow us to offer even more innovative products and designs to the market."
Read Article
SPONSORED CONTENT
7 Steps to Make 2017 Your Best Year Ever
Are you ready to make 2017 your best year ever? Check out this video to learn about 7 simple steps to help you reach your business and personal goals in 2017.
SPONSORED CONTENT
Custom Product Solutions
Greater China (asi/58135) understands every aspect of the product lifecycle, but perhaps even more importantly, the team understands their clients, essentially redefining partnership through a distinct level of attention. Learn ways to improve and customize your buying experience.
The Joe Show: ASI Orlando Day One
In this episode of The Joe Show, Product Editor Joe Haley features a host of creative promos he found at ASI Orlando. Some of Joe's Day One favorites include a BBQ tool, Bluetooth earbuds, Mop Topper Super Hero Pens, a water bottle, and a logo-shaped guitar.
TOP
ADVERTISEMENT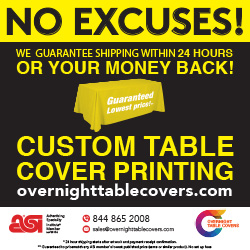 SnugZ USA Acquires SoulKix
Top 40 supplier SnugZ USA (asi/88060) announced Wednesday that it has acquired SoulKix, an Orem, UT-based company that specializes in creating custom-printed canvas sneakers. SnugZ, headquartered in West Jordan, UT, began showcasing the shoes to the promotional products industry at ASI Show Orlando (www.asishow.com) this week and PPAI Expo last week. First orders are tentatively slated to start shipping in March.

TOP
Obituary: Arthur Bartell, Brand Agents
Arthur Bartell, group president of Brand Agents, died on January 11. He was 85. Bartell had a six-decade-long career in the promotional products industry, working for a number of distributor firms including The Vernon Co. (asi/351700) and his own company, Arthur Bartell Advertising.

TOP
ADVERTISEMENT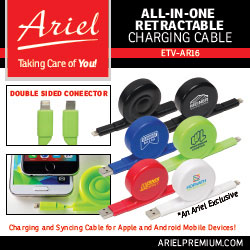 How to Avoid Common Salesperson Mistakes
In sales, every mistake is magnified, which is why steering clear of missteps is one of the most important things reps can do. As part of the sales track on Education Day at ASI Orlando, Gary Michels of Southwestern Consulting not only listed the worst kinds of order-killing errors, but offered up advice on how to increase sales efficiencies.

TOP
ADVERTISEMENT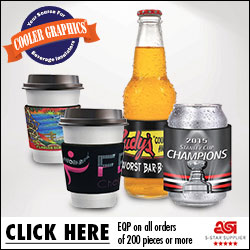 Incentive Experts Share Strategies for Success
In a packed session at ASI Orlando, Andy Cohen, ASI's vice president of Editorial & Creative Services, led a lively panel discussion on the topic of Incentive Success Stories: Distributors Share Their Secrets. Cohen's panelists each talked about the many pros (and a few cons) of selling incentive-based programs.

TOP
Reach Five Generations Online
By 2020, the concept of the laptop will be extinct – that's how quickly technology is changing, said Amanda Johns Vaden of Southwestern Consulting. As part of the social media and marketing track on Education Day at ASI Orlando, Vaden explained how rapidly evolving means of communication are affecting how distributors need to communicate with the five generations in the workplace, from the Matures, born before 1945, to Gen Z, born after 1996.

TOP
Go Live or Go Home
During an Education Day session at The ASI Show Orlando, social marketing expert Marki Lemons-Ryhal urged her audience to leverage every part of their social media platforms, create online conversations through calls to action, and nurture business relationships. "Sell your value," she said. "Not your content."

TOP
In the News
Gordon Sinclair (asi/57800) has announced that it is investing $5 million in a new state-of-the-art production facility in Indiana County, PA. Gordon Sinclair will continue to produce in its New Hyde Park, NY, plant until the vastly expanded plant and warehouse are 100% operational in Q2 2017​. "Thanks to the great support from our loyal distributor customers," Gordon Sinclair founder and CEO Robert Gluck said in a press release, "we have outgrown our current facility. We're thrilled to make this investment as the larger plant will enable us to triple our inventory and install higher speed equipment with greatly advanced technology."

HALO Branded Solutions (asi/356000) honored the achievements of more than 250 top account executives at a gala at the Four Seasons Las Vegas Hotel during the PPAI Expo.

Wisconsin Knitwear (asi/97595) of Milwaukee made the most of the Green Bay Packers playoff fever sweeping Wisconsin with a charitable initiative that centered on a cleverly messaged winter beanie. After the Packers defeated the Dallas Cowboys last weekend to advance to the NFC Championship Game, Wisconsin Knitwear owner and ardent Packers fan Steve Arenzon decided to create hats stitched with "Run The Table" – a phrase Green Bay Quarterback Aaron Rodgers used earlier this year to rally his then struggling team. After Arenzon created the hats, word got out on Facebook that he was giving them away. When people started offering to make charitable donations in lieu of paying for the beanies, Arenzon decided to direct funds to a local food pantry.

TOP
People on the Move
Commonsku has hired Cindy Locke as business development manager.
Click here to see all of this month's industry personnel announcements.

TOP

CEO's Video Recap
First-time ever: ASI CEO Tim Andrews offers a video recap of the company's greatest hits of 2016.
Click to view.

PCNA Now Directly Connected to ESP
Polyconcept North America (PCNA) is now directly connected to ASI's ESP®, giving distributors real-time inventory available and the ability to send POs directly to PCNA from ESP.
Find out more.
TOP

THE ASI SHOW
THE ASI ROADSHOW IS COMING TO THE NORTHEAST
The ASI Roadshow is the best way to source the hottest and most innovative promotional products without spending too much time out of the office. We had such a great Northeast Roadshow last year that we're adding another week to this region as well as four brand-NEW cities!
Register for the city of your choice!
*Schedule subject to change.
ASI distributor members will be allowed to escort their key clients on the show floor. Just have them bring their business card to the registration table and they will receive a yellow lanyard and a generic badge that will keep their company information confidential.
Follow ASI Show on Twitter, Instagram and Facebook for the latest ASI Roadshow updates, pictures and event news. Be sure to us the hashtag #ASIRoadshow with all of your social media posts!