NEWS STORIES


CPSC Recalls Tumblers Imported By Supplier
Dunkin' Donuts, in conjunction with the U.S. Consumer Product Safety Commission (CPSC), has recalled approximately 8,300 glass tumblers that were imported by industry supplier Moderne Glass Company (asi/71920). According to the recall notice, Dunkin' Donuts has received 19 reports of the drinkware cracking or breaking. To date, no injuries have been reported.
Read Article

ADVERTISEMENT

EmbroideMe Announces Rebranding Efforts
In a move designed to expand its offerings and services, Top 40 distributor EmbroidMe (asi/384000) is rebranding as Fully Promoted, the company told its franchisees this week. The brand, one of eight under the United Franchise Group (UFG) umbrella, plans an extensive overhaul of its stores to incorporate a greater emphasis on promotional products.
Read Article
SPONSORED CONTENT
Custom Product Solutions
Greater China (asi/58135) understands every aspect of the product lifecycle, but perhaps even more importantly, the team understands their clients, essentially redefining partnership through a distinct level of attention. Learn ways to improve and customize your buying experience.
The Joe Show: Unique Promos
In this episode of The Joe Show, Product Editor Joe Haley features several trendy products, including one new employees will love. Joe also showcases a great gift-with-purchase item, a stylish tote and a fashionable promo that's perfect for travelers.
TOP
ADVERTISEMENT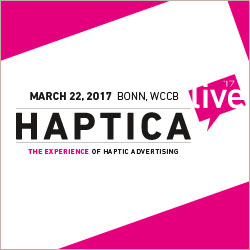 Fey Acquires Magna-Tel
Minnesota-based supplier Fey Promotional Products Group (asi/54040) has announced it has acquired the assets of Magna-Tel, Inc. (asi/68480). Financial terms of the deal were not disclosed. "This acquisition brings together two long-standing suppliers of promotional products," said Mike Fey, president of Fey Promotional Products. "We truly are excited to have the opportunity to align ourselves with a company such as this that has a reputation of the highest product quality and an extensive history of excellent customer service."


TOP
ADVERTISEMENT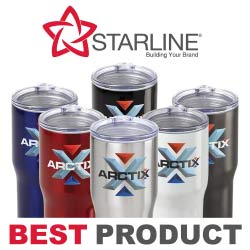 Connect With Clients Through Experiences: PPAI Expo Keynoter
Striding onto the PPAI Expo stage in Las Vegas this week, Johnny Earle endeavored to tell a story. It wasn't just a story about success. Rather, it was a story about how a guy with a simple idea (selling unique custom T-shirts) could connect with rabid fans in ways that most major brands could only hope for.
"The experience is the product," said Earle, aka Johnny Cupcakes, who owns two retail stores that look like bakeries but sell absolutely nothing you can eat, as well as a successful T-shirt e-commerce site at www.JohnnyCupcakes.com. "We trick hungry people every day. They come into our stores thinking they can get a baked good but they leave with a T-shirt and an experience they won't soon forget."

TOP
ADVERTISEMENT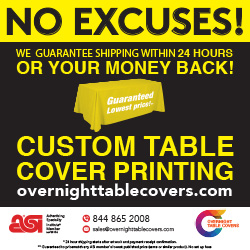 Europe's Largest Promo Show Opens in Düsseldorf
PSI, the Germany-based association that runs Europe's largest trade show, kicked off its 55th annual event this week in Düsseldorf, drawing 985 exhibitors – up 5.7% from last year – and nearly 20,000 attendees. The show's last day, Thursday, is now "Industry Customer Day," in which nearly 1,000 end-users were invited to attend.
In his welcome remarks during the opening press conference, PSI managing director Michael Freter noted that while geopolitical issues like the Brexit, Donald Trump's election as the incoming president of the U.S. and the rise of nationalism throughout Europe can breed uncertainty throughout the global promo market, there continues to be growth.

TOP
Ball Pro Strikes Deal With Diversified-Adtee


Eden Prairie, MN-based supplier Ball Pro (asi/38120) announced that it has acquired Normal, IL-based supplier Diversified-Adtee (asi/50051). Financial terms of the agreement were not released.

"Ball Pro has been looking for product lines the past few years to broaden our offerings," said Tim Hanson, president of Ball Pro, in a press release. "Diversified-Adtee sells quality kitchenware and golf products. The golf products fit nicely into Ball Pro's current offerings. Golfers, more than ever, are looking for products such as drinkware, steak knives, grill sets and other kitchen products they can use daily."

TOP
Thumbprint Buys LOI Marketing
Apopka, FL-based distributor thumbprint (asi/293564) has acquired LOI Marketing, a Miami marketing services company, expanding thumbprint's reach in south Florida.
Thumbprint has been around for 22 years, providing clients with a variety of marketing fulfillment and logistics solutions, integrated through technology. "We found that our clients needed a resource to help them make sense of their ordering and inventory needs, while maintaining their brand across multiple locations and even industries," said Greg Gill, thumbprint president.

TOP
Enter the ASI Best Product Video Contest!
Calling all Kubricks, Spielbergs and Tarantinos: ASI is looking for your best product video in an epic battle to determine which one will rule them all.

We are looking for top product videos that are funny, creative and/or informative. Readers and ASICentral.com visitors will vote for their favorite ones.

Submitted videos must:
Feature a promotional product
Run no longer than one minute
Both distributors and suppliers are encouraged to submit. Participants may use existing videos, though we welcome new ones created just for this competition.

To enter, email us at feedback@asicentral.com. Please include information about your video and a link to where we can find it.

TOP
In the News
The Murphy Group, Inc. (asi/72743) has opened two additional office locations in Raleigh, NC, and in Knoxville, TN.
Next Level Apparel (asi/73867) has announced Staton Corporate and Casual (asi/89380) as a new full-line distributor of its product.

TOP

CEO's Video Recap
First-time ever: ASI CEO Tim Andrews offers a video recap of the company's greatest hits of 2016.
Click to view.

PCNA Now Directly Connected to ESP
Polyconcept North America (PCNA) is now directly connected to ASI's ESP®, giving distributors real-time inventory available and the ability to send POs directly to PCNA from ESP.
Find out more.
TOP

THE ASI SHOW
THE PACIFIC ROADSHOW IS NEXT MONTH
The ASI Roadshow is traveling to the Pacific region first this year and we can't wait! Distributors will have an opportunity to find the hottest promotional items for the 2017 sales year without having to spend too much time out of the office.
Register by clicking the city of your choice!
*Schedule subject to change.
ASI Distributor members, be sure to bring your clients with you so you can source new promo items and brainstorm ideas with suppliers – just have them bring a business card to the registration desk. To protect your client's information, they will be given a yellow lanyard and a generic badge without any of their information on it. This will alert suppliers that they are speaking with you and your client so the appropriate business conversations can take place.
Follow ASI Show on Twitter, Instagram and Facebook for the latest ASI Roadshow updates, pictures, and event news. Be sure to us the hashtag #ASIRoadshow with all of your social media posts!