NEWS STORIES


Gildan Wins Auction To Acquire American Apparel
As first reported in a Breaking News Alert on Tuesday, Canadian apparel maker Gildan Activewear (asi/56842) has won a bankruptcy auction for American Apparel (asi/35297) after raising its bid to $88 million from $66 million previously. The deal is still subject to a judge's approval, which is likely to happen on Thursday. Gildan expects the acquisition will be completed by February.
Read Article
19 States Raise Minimum Wage
Millions of Americans at the bottom of the nation's wage scale are getting a bump in pay in 2017 as a result of mandated minimum wage increases. The raises have executives in the promotional products industry forecasting the potential for both business challenges and positive economic impact.
Read Article
Podcast: Theresa Roberts, Distributor Salesperson of the Year
Energetic and forward-looking, Boundless' (asi/143717) Theresa Roberts has ascended to the top of the sales pyramid in the promo products industry by offering clients creativity and first-rate service. In this exclusive podcast, Roberts shares everything from secrets to her success to how traveling helps keep her at her best.
LISTEN TO THE PODCAST
The Joe Show: Light The Promotional Way
In this episode of The Joe Show, Product Editor Joe Haley shows you how to light up clients' promotions with a brandable instant flipswitch. ASI's resident product guru also spotlights a charging kit, car seat headrest cover, and a rib knit jacket that makes an ideal winter layering piece. Additionally, the custom-shape step stakes Joe displays are bound to be a hit with lawn care companies already thinking about spring.
Hub Pen Acquires Beacon Promotions
As first reported in a Breaking News Alert last week, Top 40 supplier Hub Pen (asi/61966) has acquired Minnesota-based Beacon Promotions (asi/39250), the companies have announced. Terms of the deal, finalized in late December, were not disclosed.
TOP
Royal Industries Makes Acquisition
Royal Industries (asi/83770) announced Friday that it has acquired DLX Industries' DLX Line (asi/48000) and The Pamcolite Line (asi/76520) – a division of DLX.

TOP
ADVERTISEMENT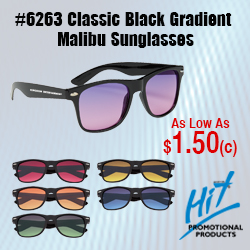 ADVERTISEMENT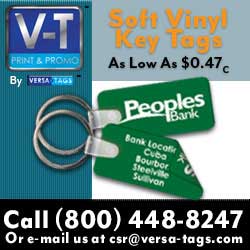 TOP
iPROMOTEu Reports Strong 2016
In a letter sent to its affiliates and vendors, Top 40 distributor iPROMOTEu (asi/232119) touted 2016 as a record year for the company and expressed optimism for similar gains going forward. Of note in 2016, iPROMOTEu said it recorded record order volume of $158 million, a 14% year-over-year increase.

TOP
Obituary: Lowell Lumpkin, Ennis
Lowell Lumpkin, an industry sales veteran with Ennis Inc. (asi/52493), died suddenly on Christmas Day. He was 73 years old.

TOP
In the News
Bristol ID Technologies (asi/42034) has launched a new brand identity featuring refreshed graphics, a targeted message platform and an enhanced online experience.
Chocolate Inn/Taylor & Grant (asi/44900) has completed a six-month move that took the company from a 50,000 sq. foot facility to a 140,000 sq. foot facility in Hicksville, NY, following the acquisition of AmuseMints.
The Gear Group (asi/330148) is now operating under new majority ownership and has moved to a new location in Muskegon Heights, MI, following a renovation.
Quality Certification Alliance (QCA) has expanded its Distributor Advocacy Council (DAC) with the addition of Franklin, TN-based Blink Marketing, Inc. (asi/141424). The council is comprised of companies that represent more than $1.6 billion in annual promotional products sales.
Quinn Flags (asi/80228) was recognized at the 2016 Specialty Graphic Imaging Association (SGIA) Expo, receiving an honorable mention for Flags in the Golden Image Competition.
IPPAG Global Promotions, an organization that creates awareness about promotional products throughout the world, has changed its name to Prominate.​

TOP
People on the Move
HALO Branded Solutions (asi/356000) has promoted Philip Peden to marketing supervisor and Tara Francke to marketing consultant.
Logomark (asi/67866) has announced that three sales veterans will now lead its newly structured sales team. They are: Brian Padian, vice president of business development; Scott Edidin, vice president of sales; and Lori Bolton-Herman, national accounts manager.
Pro Towels (asi/79750) has promoted April Kennedy and Miranda Searls. Kennedy will serve as sales rep for eastern Canada and national accounts. In addition to taking over as sales rep for British Columbia, Searls will work with customers on ideas and provide volume quotes.
Stormtech (asi/89869) has announced that its director of sales for North America East, Chris Turner, has won the Robert L. Scott Memorial Award, which recognizes individuals who display commitment, integrity and enthusiasm to the Canadian promotional products industry. Turner was honored at the Imprint Canada Show last week in Toronto.
The Gold Coast Promotional Products Association (GCPPA) welcomes Mike Schenker as executive director of the association.
Click here to see all of this month's industry personnel announcements.

TOP

CEO's Video Recap
First-time ever: ASI CEO Tim Andrews offers a video recap of the company's greatest hits of 2016.
Click to view.

PCNA Now Directly Connected to ESP
Polyconcept North America (PCNA) is now directly connected to ASI's ESP®, giving distributors real-time inventory available and the ability to send POs directly to PCNA from ESP.
Find out more.
TOP

THE ASI SHOW
SUN, FUN & SALES AT ASI SHOW ORLANDO, JANUARY 18-20, 2017
Plan the perfect winter getaway to ASI Show® Orlando, where you can source promotional products for your clients and network with industry colleagues while soaking in Florida's warm January weather. Even better, as a benefit of your ASI membership, you can attend education sessions on January 18 and exhibits on January 19-20 for FREE when you register with promo code promogram.
Meet with top suppliers who will launch new products and fresh ideas to start your sales year off right
Take advantage of ALL NEW education – including NEW courses, tracks and speakers for 2017
Network with other industry colleagues during events like the ASI Show Bash (formerly known as the Gala Celebration) at Universal Orlando™
And make the most of your time in Orlando by taking advantage of our exclusive attendee discounts on car rentals, train tickets, shuttle fares and Disney! For more information on ASI Show Orlando, visit www.asishow.com, or call a registration specialist at 800-546-3300.
Follow ASI Show on Twitter and Instagram, and like us on Facebook.