NEWS STORIES


Disney Recalls Infant Hoodies
Walt Disney Parks and Resorts, in conjunction with the U.S. Consumer Product Safety Commission (CPSC), has recalled about 15,000 Minnie and Mickey Mouse infant hooded sweatshirts. In a notice issued Tuesday, the CPSC said snap closures on the hoodies can detach, posing a choking hazard to young children. So far, no injuries or incidents have been reported. No ASI-listed suppliers or distributors have been linked to the recall.
Read Article

ADVERTISEMENT

Amazon Considering American Apparel Bid
E-retailer Amazon is one of several major brands that may pursue an offer this week to acquire American Apparel (asi/35297), according to a report from Reuters. If Amazon does make a winning bid, it would represent a significant move into branded clothing for the Seattle-based firm and likely give it a new, established group of physical stores to sell products in.
Read Article
SPONSORED CONTENT
Score Add-On Sales With Every Single Order
How can promo labels complement the industry's most classic products and help you win more deals? Read on for proven strategies and tips.
The Joe Show: New Year, New Ideas
In this episode of The Joe Show, Product Editor Joe Haley rings in 2017 with a host of fun and practical products, including a stylish pair of shades. Joe also showcases novelty pens, a functional trunk organizer and a plate that you can pitch to a wide range of customers – from corporate clients to hotels.
TOP
ADVERTISEMENT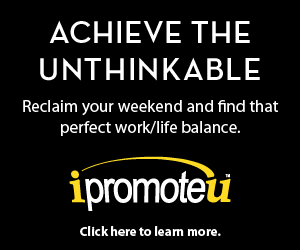 Top Tech At CES 2017
CES, the massive tech trade show in Las Vegas, turns 50 in 2017. This year, the event attracted more than 3,800 exhibitors, 30% of which didn't even exist three years ago, and more than 165,000 attendees, including "more media than the Olympics," according to Shawn DuBravac, chief economist for the Consumer Technology Association (CTA), the organization that hosts the international event. Here's a look at a few of the more interesting tech gadgets on display at CES 2017.

TOP
Obituary: Gene Applewhite, Winters Associates
Gene Applewhite, a long-time salesman at Bloomington-based Winters Associates (asi/362390),
died on December 24 at Our Hospice of South Central Indiana. He was 86.
Born in Detroit in 1930, Applewhite graduated from Brownstown High School and later attended Hanover College. In 1965, Applewhite began serving at the Jackson County Sheriff's Department. He was appointed a special deputy at the Bartholomew County Sheriff's Department in 1972, where he remained until 1981. Apart from public service, Applewhite worked for 37 years as a top salesman at Winters Associates.

TOP
Commentary: Resolutions You Can Actually Keep
Did you know that only 8% of Americans keep their New Year's resolutions? You might be surprised the number's even that high. Wouldn't it be great if someone could actually come up with reasonable resolutions for a change? Well, the hour has come. Procrastination has finally met its match. Here are three resolutions – that with minimal effort – we all can and should keep in 2017.

TOP
Enter the ASI Best Product Video Contest!
Calling all Kubricks, Spielbergs and Tarantinos: ASI is looking for your best product video in an epic battle to determine which one will rule them all.

We are looking for top product videos that are funny, creative and/or informative. Readers and ASICentral.com visitors will vote for their favorite ones.

Submitted videos must:
Feature a promotional product
Run no longer than one minute
Both distributors and suppliers are encouraged to submit. Participants may use existing videos, though we welcome new ones created just for this competition.

To enter, email us at feedback@asicentral.com. Please include information about your video and a link to where we can find it.

TOP
In the News
Bag Makers Inc. (asi/37940) has introduced new products, colors and expanded imprint capabilities for 2017. The company unveiled a new matte-laminated tote line, added a new size to its existing gloss-laminated tote line, and began offering additional colors for many existing products. For more information, visit www.bagmakersinc.com.
BIC Graphic (asi/40480)​ has announced the launch of over 250 new products across 15 product categories in its 2017 catalogs.
Royal Apparel (asi/83731)​ has announced the release of its new 2017 catalog. For more information, visit ​www.royalapparel.net.
Trimark (asi/92122) has added 46 styles to its Spring 2017 collection. For more information, visit www.pcna.com/trimark.

TOP
People on the Move
Commonsku, an industry software provider, welcomes Samantha Kates as vice president of sales.​
Pro Towels (asi/79750)​ has announced new additions to its sales team: Julie Nordine-Jacob with JNJ Marketing will cover Georgia, Alabama, Mississippi and Tennessee, and Beata Miller with Jules Scheck & Associates will be covering the Northeast and upstate New York. Both sales representatives from each company will represent products from Pro Towels, Kanata Blanket (asi/63823), Neet Feet (asi/73525) and Superior (asi/90240).
Click here to see all of this month's industry personnel announcements.

TOP

PCNA Now Directly Connected to ESP
Polyconcept North America (PCNA) is now directly connected to ASI's ESP®, giving distributors real-time inventory available and the ability to send POs directly to PCNA from ESP.
Find out more.

S&S Activewear Integrated With ESP
In a first for the promo products industry, distributors searching for S&S products in ESP® can now select the warehouse from which orders are shipped.
Find out more.
TOP

THE ASI SHOW
THE REGIONAL EVENT YOU CAN'T MISS
The ASI Roadshow is hitting the road in 2017 with 11 NEW cities! With a convenient half-day schedule, this is your chance to find client solutions for your upcoming projects without spending too much time out of the office.
Click here for the full schedule, or click the week to register for the city of your choice. Keep checking back at www.asiroadshow.com for the latest updates regarding venue locations and parking information.
| | | |
| --- | --- | --- |
| Week | Date | City |
| Pacific | February 6-10 | Seattle, Portland, Sacramento San Francisco, San Jose |
| Northeast | February 20-23 | Boston, Stamford, NYC, Saddle Brook |
| Mid-Atlantic | February 27-March 2 | Philadelphia, Baltimore, Washington, D.C., Richmond |
| Southern California | March 13-15 | Van Nuys, Newport Beach, San Diego |
| Central Midwest | April 3-6 | Minneapolis, Des Moines, Kansas City, St. Louis |
| Great Lakes | April 24-26 | Buffalo, Pittsburgh, Cleveland |
| Midwest East | May 1-4 | Detroit, Indianapolis, Columbus, Cincinnati |
| Great West | June 12-15 | Salt Lake City, Denver, Phoenix |
| Southeast | September 11-14 | Raleigh, Charlotte, Atlanta, Nashville |
*Schedule subject to change.
ASI distributor members will be allowed to escort their key clients on the show floor. Just have them bring their business card to the registration table and they will receive a yellow lanyard and a generic badge that will keep their company information confidential.
Follow ASI Show® on Twitter, Instagram and Facebook for the latest ASI Roadshow updates, pictures, and event news. Be sure to us the hashtag #ASIRoadshow with all of your social media posts!