NEWS STORIES


Trump Team Considering Import Tariffs
Throughout his campaign, President-elect Donald Trump spoke about imposing tariffs on imported goods in an effort to boost Made-in-America manufacturing and bring jobs back to the U.S. Now that he's being sworn into office in less than a month, those promises are close to becoming reality, with CNN reporting that Trump's transition team is discussing a proposal to impose tariffs as high as 10% on imports.
Read Article
Cintas Increases Fiscal Q2 Revenue
Top 40 distributor Cintas (asi/162167) has reported that revenue for its fiscal second quarter ended November 30 was $1.3 billion, an increase of 6.4% from last year's second quarter. The company reported organic growth of 5.7%, adjusted for its merger in August with uniform rental company G&K Services, Inc. (asi/199845) and for fluctuations in foreign currency exchange rates. Organic growth in the Uniform Rental and Facility Services segment increased to 6.5%.
Read Article
Podcast: Boost Your Business with Military Precision
In this Strategy Session podcast, Chris Gomez of Afterburner discusses the biggest challenges facing today's businesses, as well as the traits shared by the most successful leaders. Afterburner is made up of current and former fighter pilots, U.S. Navy SEALs and other elite military professionals who bring the combat-proven and battle-tested processes of high-performing military teams to organizations around the world.
LISTEN TO THE PODCAST
The Joe Show: Award-Worthy Promo Products
In this episode of The Joe Show, Product Editor Joe Haley has a wireless Bluetooth speaker and a scroll plaque, ideal for awards and incentive programs. Also on hand is a stainless-steel tumbler with colored accents, a compressed T-shirt in book-shaped packaging, and a wicking colorblock hoodie.
TOP
ADVERTISEMENT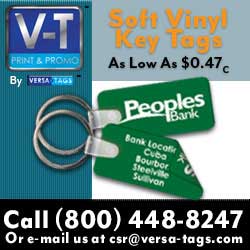 Marketers Spend Wildly on Digital Advertising
Marketers are doubling down on digital advertising, as evidenced by a new report from the Interactive Advertising Bureau (IAB). U.S. advertisers invested $17.6 billion in digital advertising in the third quarter of 2016, according to IAB's quarterly Internet Advertising Revenue Report. It is the highest third quarter on record for digital advertising spending, representing a 20% increase over the same time period in 2015 and a 4.3% jump over Q2 2016.
"The momentum of advertising in mobile, digital video and other innovative formats is undeniable," David Doty, executive vice president and chief marketing officer at IAB, said in a press release. "These record-setting third quarter revenue figures reflect marketers' trust in the internet's power to connect with today's audiences."
In the IAB's half-year report, the organization found that mobile ads comprised 47% of all digital advertising in the first half of 2016, compared to just 30% in the first half of 2015. Search results advertising decreased from 37% in 2015's first half to 27% in 2016.

TOP
ADVERTISEMENT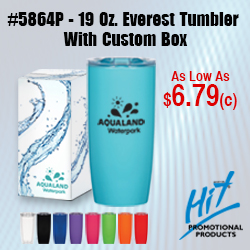 Snapchat Acquires Israeli Augmented Reality Firm
Snap Inc., parent company of popular photo messaging app Snapchat, is making a bigger push into augmented reality. The company purchased Israeli-based startup Cimagine Media in a deal worth $30 million to $40 million, according to Calcalist News, a daily business newspaper out of Tel Aviv.

Cimagine was founded four years ago and specializes in computer vision, real-time image processing, mobile development and more. Cimagine's platform allows people to visualize products they want to buy in their intended location. The company says on its LinkedIn page that it works with brands like Coca-Cola and Shop Direct, using its cloud-based mobile platform to boost online conversion rates.

Tech experts say the acquisition may be, in part, a talent grab of the small startup's top executives.


TOP
Enter the ASI Best Product Video Contest!
Calling all Kubricks, Spielbergs and Tarantinos: ASI is looking for your best product video in an epic battle to determine which one will rule them all.
We are looking for top product videos that are funny, creative and/or informative. Readers and ASICentral.com visitors will vote for their favorite ones.
Submitted videos must:
Feature a promotional product
Run no longer than one minute
Both distributors and suppliers are encouraged to submit. Participants may use existing videos, though we welcome new ones created just for this competition.
To enter, email us at feedback@asicentral.com. Please include information about your video and a link to where we can find it. The deadline to submit is Friday, January 20.

TOP
In the News
PWS (asi/75731) has opened a new 60,000-square-foot production and shipping facility in Portland, TN, that will offer faster shipping times and lower freight costs to Midwest and East Coast customers. For more information, visit www.gopwsproducts.com.
Roland DGA Corporation (asi/18201) ​was named one of Orange County's "Top Workplaces" by The Orange County Register for the seventh time.
Signet Inc. (asi/326636) honored former colleague Marieke McClure, a goat farmer who was tragically killed in the tornados that struck Walnut, MS, last December, by purchasing over 45 goats to go to villages around the world through the charity Heifer International. Their recipients will be trained in animal husbandry and will learn to utilize the animals to create small businesses to help their families access education, medical supplies and basic needs. For more information, visit heifer.org.
Wizard Creations (asi/362568) will be appearing on the hit reality show Billion Dollar Buyer with Tilman Fertitta on Tuesday, January 17, at 10 p.m. EST on CNBC. The show introduces promising companies across the country to billionaire hospitality mogul Tilman Fertitta. In this second season, Fertitta is giving a new crop of businesses a chance to be part of his empire through a transformative purchase order for their products and services.

TOP
People on the Move
HALO Branded Solutions welcomes Mike McMillan as regional vice president of the newly created Southwest region.
Click here to see all of this month's industry personnel announcements.

TOP

PCNA Now Directly Connected to ESP
Polyconcept North America (PCNA) is now directly connected to ASI's ESP®, giving distributors real-time inventory available and the ability to send POs directly to PCNA from ESP.
Find out more.

S&S Activewear Integrated With ESP
In a first for the promo products industry, distributors searching for S&S products in ESP® can now select the warehouse from which orders are shipped.
Find out more.
TOP

THE ASI SHOW
FIND NEW PRODUCTS AND GROW YOUR PROFESSIONAL NETWORK AT ASI SHOW DALLAS
Attending ASI Show® Dallas isn't just about sourcing new promotional products for your clients, but also expanding your industry network, learning the latest trends and discussing sales goals and client needs face-to-face with colleagues. Register TODAY FOR FREE using promo code promogram – free registration offer ends tomorrow!
The three-day schedule, February 1-3, gives you ample opportunity to network with other professionals who are serious about doing business at these events:
NEW FOR 2017 & FREE: Education Day Cocktail Networking Reception  – After a full day of education, hang with distributors and the speakers from the day's classes, plus enjoy beer and wine, networking and entertainment
ASI Show Bash (formerly known as the Gala Celebration) – Hosted at the renowned Eddie Deen's Ranch, this exclusive party will combine the best in fun, food and networking (ticket required)
FREE: Closing Celebration – End your show and collect new friends' business cards – or maybe even close a last-minute deal – over beer, wine and snacks
For help registering or more information on the schedule, call (800) 546-3300 or visit www.asishow.com.
Follow ASI Show on Twitter and Instagram, and like us on Facebook.