NEWS STORIES


College Enrollment Declines for 5th Consecutive Year
College enrollment has fallen for the fifth consecutive year, signaling for many that college at any point is not an automatic choice. New data indicates that overall college enrollments declined 1.4% this fall compared to one year ago, according to the National Student Clearinghouse Research Center. The for-profit sector suffered the most, dropping 14.5%. Community colleges declined 2.6% and four-year private institutions declined 0.6%. Four-year public institutions did increase, but only by 0.2%.
Read Article




Lands' End Names New CEO
Apparel brand Lands' End, parent company of Lands' End Business Outfitters (asi/250566), announced Monday that it has named Jerome Griffith as its new chief executive officer. A seasoned executive with extensive experience in the apparel field, Griffith replaces prior CEO Federica Marchionni, who stepped down in September after serving less than two years in the job.
Read Article




Trek Recalls Remote Bicycle Lights
Global cycling company Trek has recalled remote bicycle lights for failing to operate properly. When paired with a remote transmitter, the light can operate intermittently, reducing the visibility of a rider. This poses an injury risk during night and low-visibility conditions. No injuries have been reported.
READ ARTICLE




The Joe Show: Awesome Products for Fall/Winter Promos
In this episode of The Joe Show, Product Editor Joe Haley shows off a branded dip bowl that makes for convenient snacking. He also features a device that offers 36 tools in one, a translucent water bottle with eye-catching decoration and a top-notch rain jacket to navigate the cool and rainy months of the fall and spring.




| | |
| --- | --- |
| | ADVERTISEMENT |
TOP
Obituary: Tod Rastello, Boxercraft
Tod Rastello, vice president of sales with Boxercraft Inc. (asi/41325), died on December 3 after battling pancreatic cancer. He was 54.

Rastello joined Boxercraft in 2013. His retail apparel and licensing career spanned 23 years, including stints at Pro Player, Fruit of the Loom (asi/84257), Team Choice and Russell Athletic & Spalding, where he forged long-lasting partnerships among Fortune 500 brands.

"Tod's strategic mind, keen focus and unparalleled work ethic earned him tremendous respect and great sales success among his peers," Boxercraft CEO Shelley Foland said.


TOP
Products by the Numbers
Counselor is running a yearlong data series that examines the most popular promotional product categories. For everything from bags to USBs, we have used data from ESP to show which categories are searched the most (drinkware is tops), the most and least popular months to search (health and safety items spike in March, for example) and the top 10 searches in each category (#1 food search? Bottle openers). Get informed by reading our various articles.

| | |
| --- | --- |
| ADVERTISEMENT | ADVERTISEMENT |
| | |
TOP
Enter the ASI Best Product Video Contest!
Calling all Kubricks, Spielbergs and Tarantinos: ASI is looking for your best product video in an epic battle to determine which one will rule them all.
We are looking for top product videos that are funny, creative and/or informative. Readers and ASICentral.com visitors will vote for their favorite ones.
Submitted videos must:
Feature a promotional product
Run no longer than one minute
Both distributors and suppliers are encouraged to submit. Participants may use existing videos, though we welcome new ones created just for this competition.
To enter, email us at feedback@asicentral.com. Please include information about your video and a link to where we can find it.
| | |
| --- | --- |
| ADVERTISEMENT | ADVERTISEMENT |
| | |
TOP
ADVERTISEMENT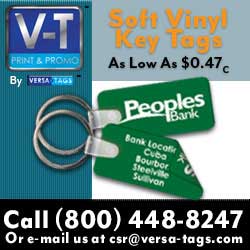 In the News
Charles River Apparel (asi/44620)​ has announced it is donating 2,900 jackets to Christmas In The City, a Boston-area organization that helps homeless kids and their families.
Garland Writing Instruments (asi/55870) will be closed during the week between Christmas and New Year's for inventory.

InnerWorkings (asi/168860) has announced a new comprehensive, long-term commercial partnership with one of the most prominent nonprofit organizations in the United States. The multi-year agreement is expected to generate a minimum of $15 million in annual revenue.

Pima Apparel (asi/78820) will close its office, showroom and warehouse on December 26 and January 2. Pima will also be closed for inventory from December 28 to December 30. The wholesale website will remain available 24 hours a day.

Queensboro.com (asi/581665) has announced that for the rest of the year, 1% of all sales will be donated to Dolly Parton's My People Fund to aid the families and communities that have been affected by the wildfires in Tennessee.
Special Service Partners, a subsidiary of Ennis, Inc. (asi/52493), has introduced a new logo that represents the company's specialization in tag and label solutions. The company is also unveiling a new website in early 2017 for distributors where orders can be placed online for stock tags, and will eventually evolve into a full self-service portal.

TOP
People on the Move
Bag Makers Inc. (asi/37940) has promoted Linda McMahan-Kollinger to executive director of integrated branding. ​
Click here to see all of this month's industry personnel announcements.
TOP

PCNA Now Directly Connected to ESP
Polyconcept North America (PCNA) is now directly connected to ASI's ESP®, giving distributors real-time inventory available and the ability to send POs directly to PCNA from ESP.
Find out more.

S&S Activewear Integrated With ESP
In a first for the promo products industry, distributors searching for S&S products in ESP® can now select the warehouse from which orders are shipped.
Find out more.
TOP

THE ASI SHOW
A NEW MOTIVATIONAL BREAKFAST AT ASI SHOW DALLAS
Join a member of Afterburner – a global group of military fighter pilots – as team member Chris Gomez reveals the secrets of flawless execution, even in uncertain, fast-changing environments. In this inspirational talk:
Learn how to reach mission-oriented goals, overcome threats, maintain flexibility and, most importantly, be in full fighter form every single day
Align your strategy to execution and empower leaders to demonstrate a Bias to Action – the secret to winning in today's business environment
Plus, see rare cockpit footage and state-of-the-art graphics that will keep you on the edge of your seat
Click here to register for ASI Show® Dallas for FREE and add this event ticket to your registration! Your ticket includes a hot breakfast and the presentation from Afterburner.
For more information on ASI Show Dallas, visit www.asishow.com, or call a registration specialist at (800) 546-3300.
Follow ASI Show on Twitter and Instagram, and like us on Facebook.