NEWS STORIES


Cimpress Agrees to Acquire National Pen
Cimpress (asi/162149) has announced a deal to acquire Top 40 distributor National Pen (asi/281040). Under the terms of the agreement, Cimpress (which owns Vistaprint) will acquire 100% of the outstanding equity interests of National Pen for a purchase price of approximately $218 million. Cimpress anticipates the transaction will be finalized by the end of this month. Based on Cimpress estimates, National Pen's revenue is expected to be approximately $275 million for 2016.
Read Article
Supreme Court Declines to Hear Online Sales Tax Appeal
The U.S. Supreme Court on Monday declined an appeal of a Colorado law that helps the state collect sales taxes on out-of-state internet purchases. The law requires online retailers without a physical location in the state to report customers' names, addresses and purchase amounts to tax authorities. The authorities then use the information to collect use tax, a sales tax on purchases made outside one's state of residence that has barely been enforced until now.
Read Article
Health Care Spending Skyrockets
Spending on health in the U.S. soared 5.8% in 2015, the fastest annual rate of increase since 2007. Greater access to health insurance and high-priced specialty drugs helped drive the rise to $3.2 trillion in total spending – or $9,990 per person.
READ ARTICLE
The Joe Show: Nothing Fishy About These Promo Products
In this episode of The Joe Show, Product Editor Joe Haley shows off a gift that will go swimmingly not only for aquariums and pet stores, but schools and offices that want something fun and unique. Joe also features an innovative product to carry a wine bottle and a couch that you can take with you wherever you go (Really!).
TOP
ADVERTISEMENT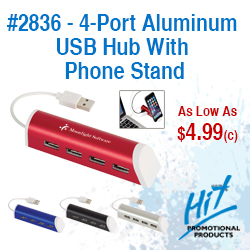 Entrepreneurship in the Promotional Products Industry
When you think of true entrepreneurs in the industry, you can start with Mitch Mounger and Larry Cohen. Technically competitors, certainly collaborators (in the PeerNet distributor group) and most certainly colleagues and friends, the pair agree the industry is a tremendous breeding ground for true entrepreneurs.
In this Power 50 Conversation, the two leaders discuss the one mistake they learned from, what clients expect from them and the advice they would give to young distributors.

TOP
ADVERTISEMENT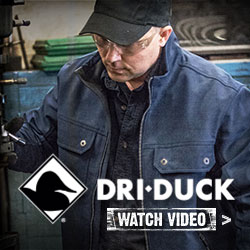 Hit Promotional Products Opens New Apparel Facility
Top 40 supplier Hit Promotional Products (asi/61125) has opened an apparel production facility in Bellmawr, NJ, just south of Philadelphia. This new shipping point now offers 1-Day UPS Ground Transit Service to eight states, thereby increasing Hit's one- to two-day ground transit time to more than 30 states.
The new location, measuring 40,000 square feet, will increase Hit's decorated-apparel production capacity by 30,000 units daily. Vice President Marc Held told Counselor that the 10 employees based there are currently focusing on screen printing, though the supplier has plans to add more decoration capabilities in 2017.

TOP
ADVERTISEMENT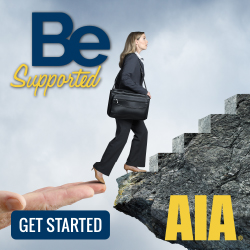 When It Comes to Data, Size Doesn't Matter
For a sales-driven organization, it isn't the size of your data that matters – it's what you do with it. No longer a discretionary luxury, predictive analytics are the name of the game, helping firms use customer metrics to establish a competitive advantage, gain market share and boost bottom lines. What is predictive analysis? Simply put, it's the ability to predict a customer's spending based on past behaviors. Of course, it's not magic, but predictive analysis can give companies invaluable insight that can make or break a CRM system.

"If you're not using predictive analytics, your current CRM system is likely falling short in several areas," says data-driven marketing authority Lang Smith of Cloud Signalytics, a proprietary predictive intelligence software platform.

Lang offers five ways predictive analytics can help a CRM-based marketing engine achieve more.

TOP
ADVERTISEMENT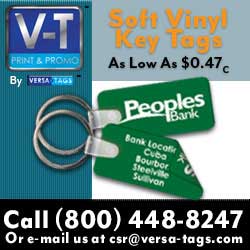 In the News
Olive Promotions (asi/287257) announced it has expanded its services to include printing and trade show marketing. ​

OTTO International, Inc. (asi/75350) is proud to have sponsored RadUncle at the Chicago Toy & Game Fair last month. The company supplied over 700 of its most popular poly foam trucker caps that were then custom decorated to help RadUncle's mission of SaveTheArts.

Prime Line (asi/79530) has announced that its "Exceptional Experiences" contest is under way. The contest includes travel-themed prizes such as vacation packages to Hawaii, New York City, Disney World and Pebble Beach, or a gift card for each order of $2,500 or more. The contest runs through February 28, 2017, and is open to U.S. and Canadian distributor salespeople. Prize options and contest rules are posted at primeline.com.

TOP
People on the Move
Halls & Company (asi/59080) has announced the return of Patrick Napurski as director of operations and product development.

Royal Apparel (asi/83731) ​has promoted Katia Taveras to production supervisor.
Click here to see all of this month's industry personnel announcements.

TOP

PCNA Now Directly Connected to ESP
Polyconcept North America (PCNA) is now directly connected to ASI's ESP®, giving distributors real-time inventory available and the ability to send POs directly to PCNA from ESP.
Find out more.

S&S Activewear Integrated With ESP
In a first for the promo products industry, distributors searching for S&S products in ESP® can now select the warehouse from which orders are shipped.
Find out more.
TOP

THE ASI SHOW
SOURCE NEW PRODUCTS FROM TOP SUPPLIERS IN FEBRUARY
The ASI Roadshow is kicking off its 2017 season in the Pacific Northwest in February. You don't want to miss this chance to source new products that are going to be hot in 2017!

Bring your team to the ASI Roadshow, as this is the perfect event for team building and teaching new employees about the industry. At the ASI Roadshow you will:
Enjoy a convenient half-day schedule
Have the chance to escort your clients on the show floor
Earn 5 points toward your BASI/MASI Certification
Enjoy complimentary breakfast and lunch items
Network with other industry professionals
Register for the city of your choice today!
ASI distributor members will be allowed to escort their key clients on the show floor. Just have them bring their business card to the registration table and they will receive a yellow lanyard and a generic badge that will keep their company information confidential.
Follow ASI Show on Twitter, Instagram and Facebook for the latest ASI Roadshow updates, pictures and event news. Be sure to us the hashtag #ASIRoadshow with all of your social media posts!