NEWS STORIES


Boston Considers Bag Ban
At a meeting on Wednesday, Boston City Council members considered a proposal that would ban single-use plastic bags, while charging consumers at least five cents for all allowable bags provided by retailers. Originally put forward by Council President Michelle Wu and District 6 Councilor Matt O'Malley, the plan would allow Boston businesses to offer bags made of recyclable paper or compostable plastic that are at least three millimeters thick, or reusable bags such as nonwoven totes.
Read Article

ADVERTISEMENT

Delta Apparel Reports Fiscal Year Revenue
Delta Apparel (asi/49172) announced fiscal year net sales of $425.2 million, compared to $449.1 million in the 2015 fiscal year, a decrease of 5.3%. Net sales only decreased 0.5% after accounting for the extra week last year, the sale of The Game business to supplier MV Sport (asi/68318) and the termination of the Kentucky Derby license, which the company did not renew.
Read Article
Promotional Apparel Trends for 2017
When it comes to apparel, style counts. More than any other product category in the branded merchandise business, apparel requires distributors to stay on top of trends to best advise clients. Naturally, you're probably wondering what's hot for the year ahead. If 2017 had a fashion theme, it would be this: what's old is new again.
READ ARTICLE
The Joe Show: Toting Around Great Promo Ideas
In this episode of The Joe Show, Product Editor Joe Haley has a bevy of fun products for unique promotional programs, including a paperless writing tablet, nonwoven grocery tote in bright color combinations, USA-made desk organizer and caddy, flannel lounge pants and more.
TOP
ADVERTISEMENT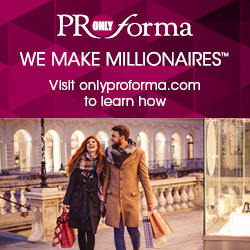 EK USA and SnugZ USA Settle Lawsuit
EK USA (asi/51201) announced it has settled a lawsuit against SnugZ USA (asi/88060) over alleged patent infringement. EK, a 30-year manufacturer of accessories based in Logan, UT, alleged that SnugZ infringed upon EK's patent for the Power Cord Lanyard and Power Cord Eyewear Retainer. The case was filed in the U.S. District Court for the District of Utah, and EK says SnugZ has since ceased selling the products.
"SnugZ has been on my heels, watching me for years," Ed Kalbach, owner of EK USA, told Counselor. "For this particular instance, I have a utility patent. So if they're going to knock us off and we have the protection, we're going to go after them."

TOP
ADVERTISEMENT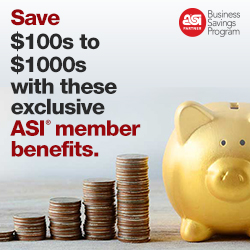 Sweda Adds 5.11 Tactical Bags to 2017 Lineup
Top 40 supplier Sweda Co. LLC (asi/90305) has landed an exclusive partnership with Irvine, CA-based 5.11 Tactical to sell its bags, backpacks and rolling duffels in the promotional market. The items will be available to Sweda customers starting January 1.
The 5.11 Tactical brand was developed specifically for the service and law enforcement community, but those same features make 5.11 Tactical's bags attractive to consumers "who demand high-quality and well-engineered bag products," Campbell BrownKorbel, marketing & creative manager for Sweda, told Counselor.

TOP
ASI Employees Eat Promotional Bugs
Last month, Joe Haley of The Joe Show fame backed up one of his showcase items, edible insects, by eating it during a Facebook Live stream. To the delight of hundreds of users, Joe happily consumed the item – which includes various species like crickets, chrysalis and water scorpions – courtesy of supplier Entosense (asi/52497).
But there were leftovers. A lot of them!
Instead of wasting the product, we opened it up to the rest of ASI. What did they think of edible bugs? Find out in the video!

TOP
In the News
ColDesi Inc. has launched a new website with 146 total pages of valuable content, all optimized for desktop and mobile viewing. For more information, visit http://coldesi.com/.
Facilisgroup welcomes GAP Promo as a new partner in its community of promotional product companies.

TOP
People on the Move
iPROMOTEu (asi/232119) has appointed Catherine (Pilgrim) Kruse as the company's new director of vendor relations.
Trimark (asi/92121) welcomes Nicole Deen as the new field sales manager for MI and IN.
Click here to see all of this month's industry personnel announcements.

TOP

PCNA Now Directly Connected to ESP
Polyconcept North America (PCNA) is now directly connected to ASI's ESP®, giving distributors real-time inventory available and the ability to send POs directly to PCNA from ESP.
Find out more.

S&S Activewear Integrated With ESP
In a first for the promo products industry, distributors searching for S&S products in ESP® can now select the warehouse from which orders are shipped.
Find out more.
TOP

THE ASI SHOW
IMPROVE YOUR ASI SHOW® EXPERIENCE WITH THE NEW MATCHMAKING TOOL
We've launched a NEW matchmaking tool embedded in registration for the 2017 ASI Shows! Register now for Orlando, Dallas and Chicago and get matched with suppliers based on product categories of interest to you, then request a meeting with them on site at the show.
Once registered, you'll be able to select product categories you sell or are interested in offering to your clients, then you will be provided with a list of exhibitors that sell those products. The system enables you to contact them by email to request an appointment. Click here for a step-by-step video!
Now you will be able to create a specific schedule that really maximizes your time and the opportunity that ASI Show represents! For more information on ASI Show matchmaking or for help registering, call one of our registration specialists at (800) 546-3300 or visit www.asishow.com.
Follow ASI Show on Twitter and Instagram, and like us on Facebook.