NEWS STORIES


Black Friday Attracts More Shoppers, Less Spending
Despite high turnout during Black Friday weekend, U.S. shoppers spent an average of 3.5% less than a year ago, the National Retail Federation reported. Consumers spent $289.19 over the four-day weekend compared to $299.60 over the same period in 2015, according to the NRF's survey of 4,330 consumers. About 154 million people made purchases, up from 151 million a year ago. The survey also found that online sales topped in-store purchases 44% to 40%.
Read Article
Judge Blocks New Overtime Rule
A federal judge has blocked an Obama administration rule that would extend mandatory overtime pay for over 4 million salaried workers. U.S. District Judge Amos Mazzant in Texas, appointed by President Obama in 2014, declared the rule unlawful, thereby granting 21 states as well as an alliance of concerned business groups, including the U.S. Chamber of Commerce, their motion for a nationwide injunction.
Read Article
Podcast: Whole Foods' John Mackey On Discovering Your Company's Higher Purpose
In an exclusive podcast, ASI speaks with John Mackey, co-founder and co-CEO of Whole Foods Market, Inc. Named Esquire's "Most Inspiring CEO," Mackey will be the keynote speaker at the ASI Show in Dallas early next year. Mackey transformed his vision for a natural and organic supermarket into a $16 billion Fortune 500 company, attributing his success to discovering Whole Foods' higher purpose and developing a corporate culture to achieve it.
READ ARTICLE
The Joe Show: Universally Cool Products
In this episode of The Joe Show, Product Editor Joe Haley shows off a phone accessory that makes FaceTime conversations and Facebook Live broadcasts a snap. He also features a jacket and sports scarf that are perfect for fans in the stands as well as a unique tiki glass that brings some warmth to winter.
TOP
ADVERTISEMENT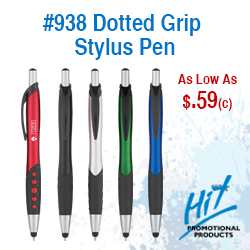 Vote for the Best 'Mannequin Challenge' Video
We asked for your Best Mannequin Challenge videos, and you responded. Eleven industry companies have posted their own version of The Mannequin Challenge, a video meme set to music where groups of people assume dramatic frozen poses.

Which one do you think is the best? Visit our website to view all 11 videos and vote for your favorite.

TOP
ADVERTISEMENT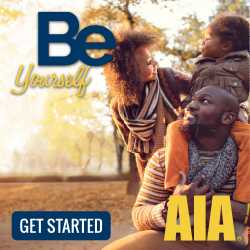 International Group: Trump's Economic Plans Could Boost Growth
President-elect Donald Trump's plan to cut taxes and increase spending could help accelerate economic growth in the U.S. and around the world, according to a just-released report. Still, those gains could be wiped out if plans for protectionist tariff increases are instituted, the Paris-based Organisation for Economic Co-operation and Development (OECD) said in its twice-annual Economic Outlook report.

While campaigning for the presidency, Trump vowed to slash personal and corporate income taxes, and to bolster infrastructure spending by as much as $1 trillion. Such actions, the OECD believes, could help lead to 2.3% economic growth for the U.S. in 2017 – a rise from the previously projected 2.1%. Even more encouragingly, gross domestic product could ramp up by 3% in 2018, achieving a growth rate not seen since 2005. Relatedly, the OECD says unemployment in the United States would drop from 4.9% in 2017 to 4.5% by 2018.


TOP
Obituary: Rick Medlin, Fruit of the Loom
Rick Medlin, president and CEO of Fruit of the Loom (asi/84257), died on November 27 of natural causes. He was 68.

Medlin led the company since August 2010. Prior to becoming CEO, Medlin had served in other roles at Fruit of the Loom, including executive vice president of operations, senior vice president of manufacturing and vice president of textile manufacturing. Before joining Fruit of the Loom, Medlin held a variety of positions at NRB Industries, Inc. and Milliken & Company.


TOP
Last Chance – Vote in the Counselor Distributor Choice Awards!
Every year, Counselor magazine honors the best industry suppliers with our Distributor Choice Awards. Of course, we can't name the winners without distributors, because these awards are chosen solely by industry distributor firms.
We're currently seeking out distributor opinions about who the best suppliers are to work with in the industry. Please click here to vote in the Counselor Distributor Choice Awards.
These respected awards will be given out to winning suppliers at the ASI Show in Orlando on Thursday, January 19, 2017. Your vote counts, and we thank you in advance for your participation. Voting ends Wednesday, November 30.

TOP
In the News
4imprint (asi/197045) awarded more than 200 one by one grants to charitable organizations during the third quarter of 2016. The expanded charitable program awards two $500 promotional products grants each business day.
Brilliant Marketing Ideas, Inc. (asi/146083) has relocated to the Scripps Poway area of San Diego, CA.
Chamberlain Marketing Group (asi/160501) was ranked on the Detroit Free Press' Top 100 Workplaces in Michigan.
Delta Apparel, Inc. (asi/49172) has announced the opening of its Chicago, IL-based distribution center. The new facility allows Midwest customers to receive orders within one to two transit days.
Midwest Office (asi/522792) has joined the Regency Franchise Group network. Through the alliance, the company is launching Midwest Select, a new online ordering and management program.
The Ampersand Group (asi/123051) will host its 2017 Member Conference on January 17th and 18th at the Hilton Orlando in conjunction with the ASI Show.
Wisconsin Knitwear (asi/97595) has partnered with Travel Wisconsin and Wisconsin Governor Scott Walker to donate knit hats to the United Way of Greater Milwaukee & Waukesha as part of the sixth annual "Big Bundle Up" campaign.

TOP
People on the Move
Gemline (asi/56070) has hired Lauren Balazs as a regional sales manager for the Texas territory.
Click here to see all of this month's industry personnel announcements.

TOP

ASI Awards 1st Intern Scholarship
Julianna Krueger, who worked in the Varsity Line division of Neil Enterprises Inc. in Vernon Hills, IL, wins $1,000 scholarship.
Find out more.

SanMar Directly Connected to ESP
Top 40 supplier SanMar® is now directly connected to ASI's ESP®, giving distributors instant access to real-time inventory, live product data, direct electronic order entry and automatic order status updates.
Find out more.
TOP

THE ASI SHOW
DON'T WAIT – TRAVEL AND EVENT COSTS ARE GOING UP SOON
There's no time like the present. Register now for ASI Show® Orlando, January 18-20 in the North Building of the Orange County Convention Center, so you don't miss out on savings like:
Travel: The experts say it's best to book your flight 40-50 days in advance for the best rate – so the timing is right! After you register today, start looking for the best deals to fly! Not flying? Check out the other travel discounts offered to our attendees.
Hotel: Reserve your room through our official housing vendor, Wyndham Jade, at one of the host hotels to secure your discounted rates – rooms are filling up fast & discounted pricing for our room blocks end on December 27. Plus, don't forget to check out the hotel reimbursement for January 19 – a member-only benefit and $189 savings!
ASI Show Bash (formerly known as the Gala Celebration): Reserve your ticket to join us at Universal Orlando™ for just $55 each until December 20; the price increases to $75 each through January 17.
Even better, ASI members like you, attend education and exhibits for FREE – a $199 value – register now for ASI Show Orlando! For more information, give us a call at (800) 546-3300 or visit www.asishow.com.
Follow ASI Show on Twitter and Instagram, and like us on Facebook.