NEWS STORIES


Staples Reports Q3 Revenue Decline
Staples Inc., parent company of Top 40 distributor Staples Promotional Products (asi/120601), announced that company revenue for its fiscal third quarter was $5.4 billion, a year-over-year decrease of 4%. In a conference call with analysts on November 17, CEO Shira Goodman said that the company's promotional products business grew by a "low single-digit" percentage for the quarter.
Read Article
Fed Poised to Raise Interest Rates
The Federal Reserve may be raising interest rates soon due to an improving economy, according to Chairwoman Janet Yellen. In a testimony before Congress' Joint Economic Committee last Thursday, Yellen said a rate hike "could well become appropriate relatively soon if incoming data provide some further evidence of continued progress toward the committee's objectives."
Read Article
Study: Content Generation Most Effective, Difficult SEO Strategy
Search engine optimization (SEO) remains the number-one strategy in reaching potential customers, as long as companies invest the proper time and resources. To support that, a new study suggests that content generation is the most effective way for companies to benefit from SEO – but it's also the most difficult.
READ ARTICLE
The Joe Show: Award-Worthy Promo Products
In this episode of The Joe Show, Product Editor Joe Haley has a wireless Bluetooth speaker and a scroll plaque, ideal for awards and incentive programs. Also on hand is a stainless-steel tumbler with colored accents, a compressed T-shirt in book-shaped packaging, and a wicking colorblock hoodie.
TOP
ADVERTISEMENT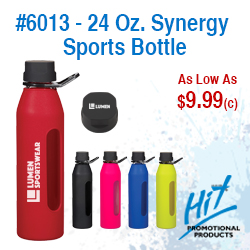 Learn More About the Power 50
Counselor revealed its 2016 Power 50 list during a ceremony at the ASI Power Summit in Miami earlier this month. The list, which ranks the most influential leaders and executives in the promotional products industry, includes a new number-one person.
The official list at ASICentral now also includes information on each individual member.

TOP
In Memory: Nicholas A. SanMartino
Nicholas A. "Nick" SanMartino, founder and president of International Enterprises Ltd. and Genesis (asi/56420) passed away on Monday, November 14. He was 66.
Born in Providence, RI, SanMartino was the son of the late Anthony and Rose (Tambaschi) SanMartino, and husband to the late Maria A. (Ronci) SanMartino. At the time of her death in 2013, they had been married for 38 years.
SanMartino was a member of the Kirkbrae Country Club in Lincoln, RI, for more than 25 years, where he was also a member of the Board of Governors. He was a parishioner at Our Lady of Mercy Church in East Greenwich, and was known to his dear children and grandchildren as "Papi."

TOP
ADVERTISEMENT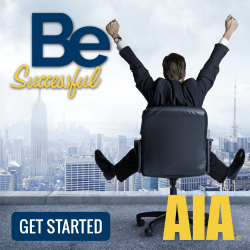 Allegra of Lancaster, PA, Acquires Sign Company
Allegra Marketing, Print, Mail (asi/372160) of Lancaster, PA, has purchased Signs by Tomorrow, a custom sign business also located in Lancaster. Financial details of the transaction were not disclosed. In announcing the acquisition last week, Allegra principles said enhancing sign and graphics capabilities empowers the company to better serve a diverse and growing client base. All services will operate under one roof at Allegra's facility.

"Becoming a dual-branded center is a win-win situation for customers of both businesses," said Stephen Morris, who co-owns Allegra with Joyce Morris. "The combined resources allow us to offer new marketing and outreach opportunities while increasing workflow efficiencies."

TOP
ADVERTISEMENT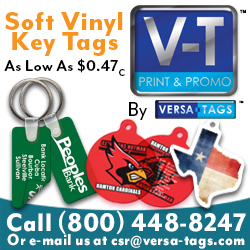 Vote in the Counselor Distributor Choice Awards
Every year, Counselor magazine honors the best industry suppliers with our Distributor Choice Awards. Of course, we can't name the winners without distributors, because these awards are chosen solely by industry distributor firms.

We're currently seeking out distributor opinions about who the best suppliers are to work with in the industry. Please click here to vote in the Counselor Distributor Choice Awards.

These respected awards will be given out to winning suppliers at the ASI Show in Orlando on Thursday, January 19, 2017. Your vote counts, and we thank you in advance for your participation. Voting ends Wednesday, November 30.

TOP
In the News
Idproductsource (asi/62088) announces that its free product selling kits, comprised of portable presentations available for custom lanyards, patches, silicone bands and lapel pins, have been a success with distributors. For more information, click here.

TOP
People on the Move
Gemline (asi/56070) has hired Lauren Balazs as a regional sales manager for the Texas territory.
Click here to see all of this month's industry personnel announcements.

TOP

Accepting Supplier Data Now
ASI can help make sure supplier product info in ESP is up to date. Suppliers can submit new products, prices and deletions and ASI will make all changes.
Find out more.

SanMar Directly Connected to ESP
Top 40 supplier SanMar® is now directly connected to ASI's ESP®, giving distributors instant access to real-time inventory, live product data, direct electronic order entry and automatic order status updates.
Find out more.
TOP

THE ASI SHOW
DON'T BE ON THE SIDELINES FOR ASI SHOW ORLANDO'S KEYNOTE
Dan Marino, former NFL quarterback for the Miami Dolphins, is coming to ASI Show® Orlando on Friday, January 20, at 8:30 a.m., to share what he has learned professionally over the years, which will motivate and help you grow your business. In his keynote, Marino will share:
How he developed a work ethic that helped him excel
How he overcame obstacles and controversies that strengthened his drive
His perspective on leadership, team building and setting goals
Register for ASI Show Orlando for FREE with promo code PROMOGRAM. If you want to secure the best seat in the house, add an early-admission ticket for just $29!
For more information on the three-day schedule, January 18-20 at the Orange County Convention Center, visit www.asishow.com, or call (800) 546-3300.
Follow ASI Show on Twitter and Instagram, and like us on Facebook.