NEWS STORIES


Counselor Announces 2016 Power 50 Rankings
Counselor revealed its 2016 Power 50 list during a ceremony at the ASI Power Summit in Miami. The list, which ranks the most influential leaders and executives in the promotional products industry, includes a new number-one person.
Read Article




NFL Marketing Chief Delivers Power Summit Keynote
Weaving stories of high-level brand negotiations with NFL Commissioner Roger Goodell along with her avid belief on the power of promotional products, Dawn Hudson, the chief marketing officer of the NFL, keynoted last week's 10th annual ASI Power Summit.
Read Article




Selling Successfully to Millennials
Don't call them millennials. That was the first takeaway during the Marketing & Branding Lessons from the Gen Y panel at the Power Summit at the Trump Doral Resort in Miami.
READ ARTICLE




The Joe Show: Unique New Products
In this episode of The Joe Show, Product Editor Joe Haley shows off a number of excellent items for the coming winter, including a warm fleece blanket, a comfy sweater jacket and a 40-oz. heat-insulated bottle for hot liquids.




| | |
| --- | --- |
| | ADVERTISEMENT |
TOP
ADVERTISEMENT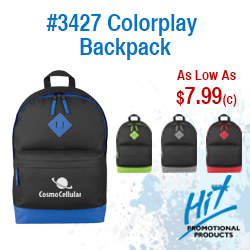 Q&A With Brand Addition's Chuck Fandos
Seated on stage at the Power Summit with ASI's Vice Chairman Matthew Cohn, Chuck Fandos – CEO of Brand Addition US (asi/202515) and the 2016 Counselor Person of the Year – answered a slate of questions on topics as varied as his predictions on the future growth of the industry, the increasing trend of Top 40 consolidations and how we can attract more millennials to the promo marketplace. But before he did all that, he had cocktails served to the crowd, much to their delight. "What better way to start the afternoon," Fandos said, laughing.
When asked by Cohn if the industry still had the same kind of growth potential it did a decade or two ago, Fandos agreed that it did. "You know, I didn't used to think so, but I've come around on that," he said. "People are always going to want, and need, promo items to brand themselves and their events. And with new and growing markets that we couldn't have envisioned 10 years ago – think about new companies like Uber that didn't even exist then – call me an optimist, but I believe this industry will continue to experience major growth."

TOP
ADVERTISEMENT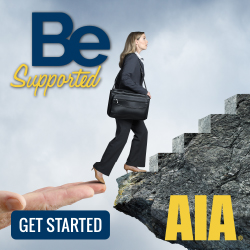 The 2016 ASI Power Summit in Tweets
The 2016 ASI Power Summit may be over, but the tweets live on! Check out some of the great tweets attendees posted during the event. To see more tweets, click this #ASIPowerSummit hashtag. And to see photos from the Power Summit, check out our Facebook gallery.

READ ARTICLE

TOP
Promo Companies Churn Out Championship Gear After Cubs Win
As long-suffering Chicago Cubs fans celebrated their team's World Series victory, promotional product companies in the Chicago area scrambled to churn out T-shirts and more to meet the staggering demand for championship gear.

"There were 300 people waiting in line outside Dick's," Steven Kanney, president and owner of Target Decorated Apparel (asi/90549) based in Naperville, IL, told Counselor. "We're going bananas to feed the demand."

Bob Bowman, president of business and media for Major League Baseball, told ESPN that the league sold more Cubs merchandise in the first 16 hours following the team's World Series victory than the total sales of any previous month. Sources told ESPN that Cubs merchandise was expected to generate $70 million in retail sales in the first 24 hours after Game 7.

TOP
Gildan Grows Q3 Sales Revenue
Gildan Activewear (asi/56842) reported that its net sales reached $715 million for the third quarter of 2016, up 6% from the same quarter last year. The leading apparel manufacturer said its printwear sales totaled $462 million and were up 5% compared to the same period in 2015, while its branded apparel sales grew 8.2% for a total of $253 million.
"We delivered printwear sales in line with the expectations we had set for the quarter," Glenn Chamandy, Gildan Activewear president and CEO, said in an earnings call. "The branded apparel business turned in a solid performance with high single-digit growth amid a tough retail environment. We're making good progress with the integration plans for our most recent acquisitions of Alstyle [Apparel] and Peds, and finally, we're very pleased with the strong free cash flow generation in the third quarter."

TOP
FOX's Good Day Philadelphia Checks Out Presidential Promo Products
On the eve of the Election, FOX 29's Good Day Philadelphia had some fun with the most interesting presidential promotional products. ASI's Joe Haley, star of The Joe Show, stopped by to showcase T-shirts, Chia Pets, Trump hair socks and much more.

TOP
Vote in the Counselor Distributor Choice Awards
Every year, Counselor magazine honors the best industry suppliers with our Distributor Choice Awards. Of course, we can't name the winners without distributors, because these awards are chosen solely by industry distributor firms.
We're currently seeking out distributor opinions about who the best suppliers are to work with in the industry. Please click here to vote in the Counselor Distributor Choice Awards.
These respected awards will be given out to winning suppliers at the ASI Show in Orlando on Thursday, January 19, 2017. Your vote counts, and we thank you in advance for your participation. Voting ends Wednesday, November 30.

TOP
In the News
Benchworks (asi/137190) held a grand opening at its newest division, Agency LRB, on October 20 in Philadelphia.
Heritage Sportswear (asi/60582) now offers blank American Apparel tees. The company will add more styles in 2017. For more information, visit www.herspw.com.
International Business Solutions Alliance (asi/525000) announced that it has signed a 36-month group purchasing agreement with Intalere for promotional products and other document services. Intalere works in the health care industry.
Nationwide Promotions LLC (asi/73464) has released Five Free Books, a new program consisting of a promotional full-color plastic card imprinted with a company's logo and/or message. On the back of the card is a code to visit a website where the recipient can choose from hundreds of books and dozens of categories. For more information, visit nationwidepromotions.com.
SanMar (asi/84863) has fundraised $121,000 for charities around the U.S. that support homeless populations. Employees in the company's home office in Issaquah, WA, spent two weeks participating in fundraising activities, competitions and events, and each of SanMar's eight distribution centers hosted local events to support charities near and dear to their communities.
Weepuline, LLC (asi/40560) has announced it will not increase prices on the entire Weepuline offering for 2017.

TOP
People on the Move
Blue Moon Promotional, Inc. (asi/141834) has hired 18-year-old Kaitlyn Eichen as a screen printer after she proved her abilities in the 2016 SkillsUSA National Leadership and Skills Conference Championship. Eichen won first place in the screen printing technology category for secondary students. Eichen will continue going to school until she is at least 21.

Royal Apparel (asi/83731) promoted Gisselle Aguilera to manager of both the customer service department and the custom/private label department.
Click here to see all of this month's industry personnel announcements.
TOP

ASI Awards 1st Intern Scholarship
Julianna Krueger, who worked in the Varsity Line division of Neil Enterprises Inc. in Vernon Hills, IL, wins $1,000 scholarship.
Find out more.

SanMar Directly Connected to ESP
Top 40 supplier SanMar® is now directly connected to ASI's ESP®, giving distributors instant access to real-time inventory, live product data, direct electronic order entry and automatic order status updates.
Find out more.
TOP

THE ASI SHOW
THE REGIONAL EVENT YOU CAN'T MISS
The ASI Roadshow is hitting the road in 2017 with 11 NEW cities! With a convenient half-day schedule, this is your chance to find client solutions for your upcoming projects without spending too much time out of the office.
Click here for the full schedule and to register for the city of your choice. Keep checking back at www.asiroadshow.com for the latest updates regarding venue locations and parking information.
| | | |
| --- | --- | --- |
| Week | Date | City |
| Pacific | February 6-10 | Seattle, Portland, Sacramento San Francisco, San Jose |
| Northeast | February 20-23 | Boston, Stamford, NYC, NJ |
| Mid-Atlantic | February 27-March 2 | Philadelphia, Baltimore, Washington, D.C., Richmond |
| Southern California | March 13-15 | Van Nuys, Irvine, San Diego |
| Central Midwest | April 3-6 | Minneapolis, Des Moines, Kansas City, St. Louis |
| Great Lakes | April 24-26 | Buffalo, Pittsburgh, Cleveland |
| Midwest East | May 1-4 | Detroit, Indianapolis, Columbus, Cincinnati |
| Great West | June 12-15 | Salt Lake City, Denver, Phoenix |
| Southeast | September 11-14 | Raleigh, Charlotte, Atlanta, Nashville |
*Schedule subject to change.
ASI distributor members will be allowed to escort their key clients on the show floor. Just have them bring their business card to the registration table and they will receive a yellow lanyard and a generic badge that will keep their company information confidential.
Follow ASI Show on Twitter, Instagram and Facebook for the latest ASI Roadshow updates, pictures, and event news. Be sure to us the hashtag #ASIRoadshow with all of your social media posts!