NEWS STORIES


Economy Grows at Fastest Pace in Two Years
The Commerce Department's Bureau of Economic Analysis has reported that the U.S. economy increased at a 2.9% annual rate in the third quarter, after a weak increase of 1.4% in the second. This is the fastest pace of growth for the gross domestic product (GDP) since the third quarter of 2014, and comes as Americans prepare to vote in the presidential election on November 8. Economists had previously expected the third-quarter GDP to rise by 2.5%.
Read Article




Japan's Largest Shipping Companies Merge
Japan's three biggest shipping companies have agreed to merge their operations in an effort to combat the global decline in the container industry and rock-bottom freight rates that caused severe profit losses. Nippon Yusen KK, Mitsui O.S.K. Lines Ltd. and Kawasaki Kisen Kaisha Ltd. announced Monday that they will consolidate into the world's sixth-largest box carrier, controlling 7% of the global container capacity.
Read Article




Alibaba's Most Recent Earnings Surpass Expectations
China-based Alibaba Group has announced that revenue for its fiscal second quarter ended Sept. 30 reached $5.142 billion (34.29 billion yuan), a growth rate of 55% year-over-year. The e-commerce giant also posted earnings of 5.26 yuan per share, vs. 3.61 a year ago. Analysts had expected revenue of 34.02 billion yuan and earnings of 4.68 yuan per share.
READ ARTICLE




The Joe Show: Award-Worthy Promo Products
In this episode of The Joe Show, Product Editor Joe Haley has a wireless Bluetooth speaker and a scroll plaque, ideal for awards and incentive programs. Also on hand is a stainless-steel tumbler with colored accents, a compressed T-shirt in book-shaped packaging, and a wicking colorblock hoodie.




ADVERTISEMENT


ADVERTISEMENT

TOP
ADVERTISEMENT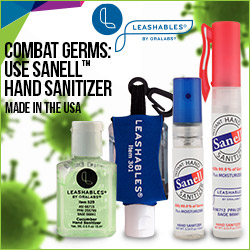 Instagram Debuts Shopping Feature
Instagram wants to make mobile shopping easier. The social media site, owned by Facebook, has debuted a feature allowing retailers to add shoppable photo tags for as many as five items within a single post. Clicking on the item pulls up a separate page with more information, plus gives a link to the retailer's mobile site, so the user can make a purchase.
Initially, the new feature is being tested by 20 brands, including Kate Spade, J.Crew, Warby Parker and Macy's, and the shopping tags will only be available on Apple devices to a select group of U.S. Instagrammers. James Quarles, Instagram's vice president of monetization, told AdWeek that if this beta test is successful, it could lead to running similar products in ads and its Explore section. An Instagram for Business blog post lays out some possibilities for the future, such as adding product recommendations, global expansion of shopping features and the ability to save content for later action. "We want to understand how to deliver the most seamless shopping experience for consumers and businesses on Instagram, and ultimately mobile," the post continued.

TOP
ADVERTISEMENT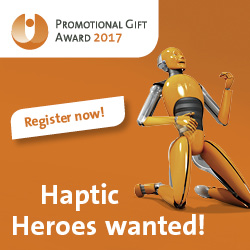 Eastern Advertising Novelty Powered by Proforma Makes Acquisition
Eastern Advertising Novelty Powered by Proforma (asi/491900) has acquired DeRoy Advertising Specialties, as announced by owner Brian Kwiatkowski. Financial terms of the transaction were not disclosed.
"I'm very excited to introduce this client base to Proforma and provide them a wider product range of printing, promotional products, graphic solutions and digital marketing resources including website development, online marketing and mobile apps," said Kwiatkowski in a statement. "We strive to provide our clients with one source to an infinite number of resources that streamline business."

TOP
ADVERTISEMENT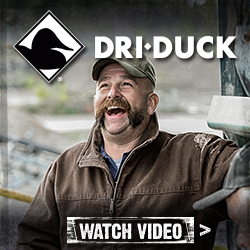 Vote in the Counselor Distributor Choice Awards
Every year, Counselor magazine honors the best industry suppliers with our Distributor Choice Awards. Of course, we can't name the winners without distributors, because these awards are chosen solely by industry distributor firms.
We're currently seeking out distributor opinions about who the best suppliers are to work with in the industry. Please click here to vote in the Counselor Distributor Choice Awards.
These respected awards will be given out to winning suppliers at the ASI Show in Orlando on Thursday, January 19, 2017. Your vote counts, and we thank you in advance for your participation. Voting ends Wednesday, November 30.

TOP
In the News
HALO Branded Solutions (asi/356000) made a $5,000 donation to the Bill Schmidt, Sr. Scholarship through the Promotional Products Education Foundation. Schmidt, an industry veteran who passed away in April, was the CEO and owner of Top 40 supplier Hit Promotional Products (asi/61125) and a recurrent member of the Counselor Power 50.
Polyconcept North America announces that lead-times for decorated hard goods from Leed's (asi/66887) have been restored, after production was overextended headed into the fourth quarter. The company is now operating on a standard five-day turnaround for new art orders, three-day for re-orders, and one-day for qualifying SureShip orders. For more information and updates throughout the holiday season, please click here.

TOP
People on the Move
Ariel Premium Supply, Inc. (asi/36730) has named Rich Harbert as director of sales and Laura Brewer as senior sales manager/sales training specialist. Along with their new roles, Harbert will continue to manage the eastern territory covering CT, DE, MA, ME, MD, NJ, NY, MD, PA, RI, VA and VT, and Brewer will continue to cover the northwest territory, including CO, ID, MT, N. CA, OR, WA and WY. In addition, the company also welcomes Dan Aslpaugh as regional sales manager for the eastern Midwest territory covering IN, KY, MI, OH and WV and Lacey Lee as regional sales manager for the southern territory covering AR, KS, LA, OK and TX.
Click here to see all of this month's industry personnel announcements.

TOP

ASI Awards 1st Intern Scholarship
Julianna Krueger, who worked in the Varsity Line division of Neil Enterprises Inc. in Vernon Hills, IL, wins $1,000 scholarship.
Find out more.

SanMar Directly Connected to ESP
Top 40 supplier SanMar® is now directly connected to ASI's ESP®, giving distributors instant access to real-time inventory, live product data, direct electronic order entry and automatic order status updates.
Find out more.
TOP

THE ASI SHOW
IMPROVE YOUR ASI SHOW® EXPERIENCE WITH THE NEW MATCHMAKING TOOL
We've launched a NEW matchmaking tool embedded in registration for the 2017 ASI Shows! Register now for Orlando, Dallas and Chicago and get matched with suppliers based on product categories of interest to you, then request a meeting with them on-site at the show.
Once registered, you'll be able to select product categories you sell or are interested in offering to your clients, then you will be provided with a list of exhibitors that sell those products. The system enables you to contact them by email to request an appointment. Click here for a step-by-step video!
Now, you will be able to create a specific schedule that really maximizes your time and the opportunity that ASI Show represents! For more information on ASI Show matchmaking or for help registering, call one of our registration specialists at (800) 546-3300 or visit www.asishow.com.
Follow ASI Show on Twitter and Instagram, and like us on Facebook.