NEWS STORIES


Reports: American Apparel to File Again for Bankruptcy
Top 40 supplier American Apparel (asi/35297) is preparing to file for bankruptcy again, according to multiple reports. The Los Angeles-based company has reportedly been exploring a sale (including the hiring of global investment bank Houlihan Lokey in August), and a filing could facilitate such a transaction.
Read Article




Clinton Leads in Final ASI Promo Poll
In the final edition of the ASI Presidential Promo Poll, Hillary Clinton will enter Election Day with a lead over Donald Trump. The Democratic candidate leads her Republican counterpart by 53%-47%, extending her lead by one percentage point over the previous poll two weeks ago.
Read Article




Hanes Announces Sales Increase in Q3
HanesBrands, parent company of Hanes Branded Printwear (asi/59528), announced revenue of $1.76 billion for the third quarter of 2016, up 11% from the same quarter last year. The supplier's operating profit for its innerwear segment, which accounts for the bulk of its sales, increased 2%. The company reported a 2% drop in its activewear segment, which contains its promotional product apparel business.
READ ARTICLE




The Joe Show: Slam Dunk Promo Products
In this episode of The Joe Show, Product Editor Joe Haley scores big with a mini basketball and hoop that attaches to a door, perfect for everyone from sports teams to health organizations. Joe also features a classy journal, a gift that's perfect for tea lovers and the latest in drone technology.




TOP

Superior Uniform Group Grows Q3 Revenue
Superior Uniform Group, parent company of BAMKO, Inc. (asi/131431), announced third-quarter net sales of $65.3 million – translating into 15.2% year-over-year growth for the quarter. BAMKO accounted for approximately 11% of Superior's net sales increase. The company's Uniforms and Related Products segment contributed 3.4% of the increase with the rest coming from the company's Remote Staffing Segment.

It was the 16th consecutive quarter that Superior has recorded a sales increase. Superior's net income grew to $4.4 million from $4 million in the third quarter of 2015, and income per diluted share increased one cent to 29 cents.




TOP

NBA Forges Merchandise Partnership with BDA
Top 40 distributor Bensussen, Deutsch & Associates (BDA, asi/137616) has announced a five-year sports merchandising partnership with the National Basketball Association (NBA).

As the preferred premiums supplier of the NBA, BDA will supply promotional merchandise for all NBA, Women's National Basketball Association (WNBA) and NBA Developmental League (NBA D-League) teams as well as league and team sponsors.

"We are so excited and proud to partner with the National Basketball Association," said Jay Deutsch, CEO and co-founder of BDA. "The NBA is an iconic brand, and we're committed to helping both grow and protect its stellar legacy. We're thrilled the league chose to formalize the relationship and name BDA its Preferred Premiums Supplier. We look forward to supporting the NBA's goals by helping connect more fans to basketball through the power of merchandise."
ADVERTISEMENT


ADVERTISEMENT

ADVERTISEMENT

TOP
SGR Announces Winners of Sales Rep & CSR of the Year Awards
For the seventh consecutive year, SGR magazine held its annual Supplier Rep of the Year and Customer Service Rep of the Year contests, based on distributor nominations. This year's winners are: Matt Wagner of Fields Manufacturing (asi/54100) as the Supplier Sales Rep of the Year and Loren Richardson of alphabroder (asi/34063) as the first runner-up; Patty Ceranski of Gemline (asi/56070) as the Customer Service Rep of the Year and Rich Fatone from Garyline (asi/55990) as the first runner-up.

As the director of sales development at Fields Manufacturing, Wagner handles the company's top national accounts including those of the recently acquired American Greenwood. Since joining the St. Cloud, MN-based supplier five years ago as the art and order entry manager, he has rapidly ascended the company ladder and is now responsible for 25% of Fields' annual revenue – about $5 million in sales. "Matt is extremely passionate about Fields' customers and finding solutions for their clients," says Matt Bertram, the company's president. "He has impeccable follow-up and is extremely thoughtful, creative, quick-thinking and sincere."

ADVERTISEMENT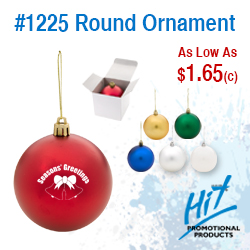 ADVERTISEMENT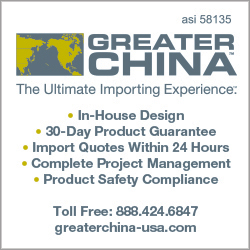 TOP
In the News
AST Sportswear Inc. (asi/30244) has acquired a dyeing and finishing facility in Hawthorne, CA, that formerly belonged to American Apparel. The owner of the made-in-America apparel brand Bayside plans to create more than 120 new manufacturing jobs as a result of the acquisition and will resume operations at the facility starting early 2017. AST already operates knitting and cutting-and-sewing operations.

Display Sales (asi/181155) has received national certification as a Women's Business Enterprise by the Women's Business Enterprise National Council.
Fruit of the Loom (asi/84257) received a Corporate Social Responsibility Seal from FUNDAHRSE for the eighth consecutive year for its ongoing commitment to socially responsible practices in Central America. Fruit of the Loom also has donated more than 240,000 items to hurricane victims in South Carolina. The donation, which is valued at over $431,000, consists of a variety of women's intimate apparel and will be delivered to Adventist Community Services in Mullins, SC.
RecognitionWorx Inc. (asi/71340) provided the crystal awards that were presented at the Breast Cancer Education Association conference held in October at the Mall of America.
Republic Promos (asi/307316) has been named to the Austin Business Journal's Top 50 Fastest Growing Companies in Austin.
Vonco Products LLC (asi/94180) is relocating its operations from northern Illinois to Kenosha County, WI. The company, which has been creating customized packaging solutions for more than 60 years, has outgrown its current facility in Illinois, and will be moving to an 80,500 square foot facility at the Salem Business Park in the Town of Salem, WI. The company expects to invest more than $4 million in equipment at the facility and create 86 jobs over the next three years.

ADVERTISEMENT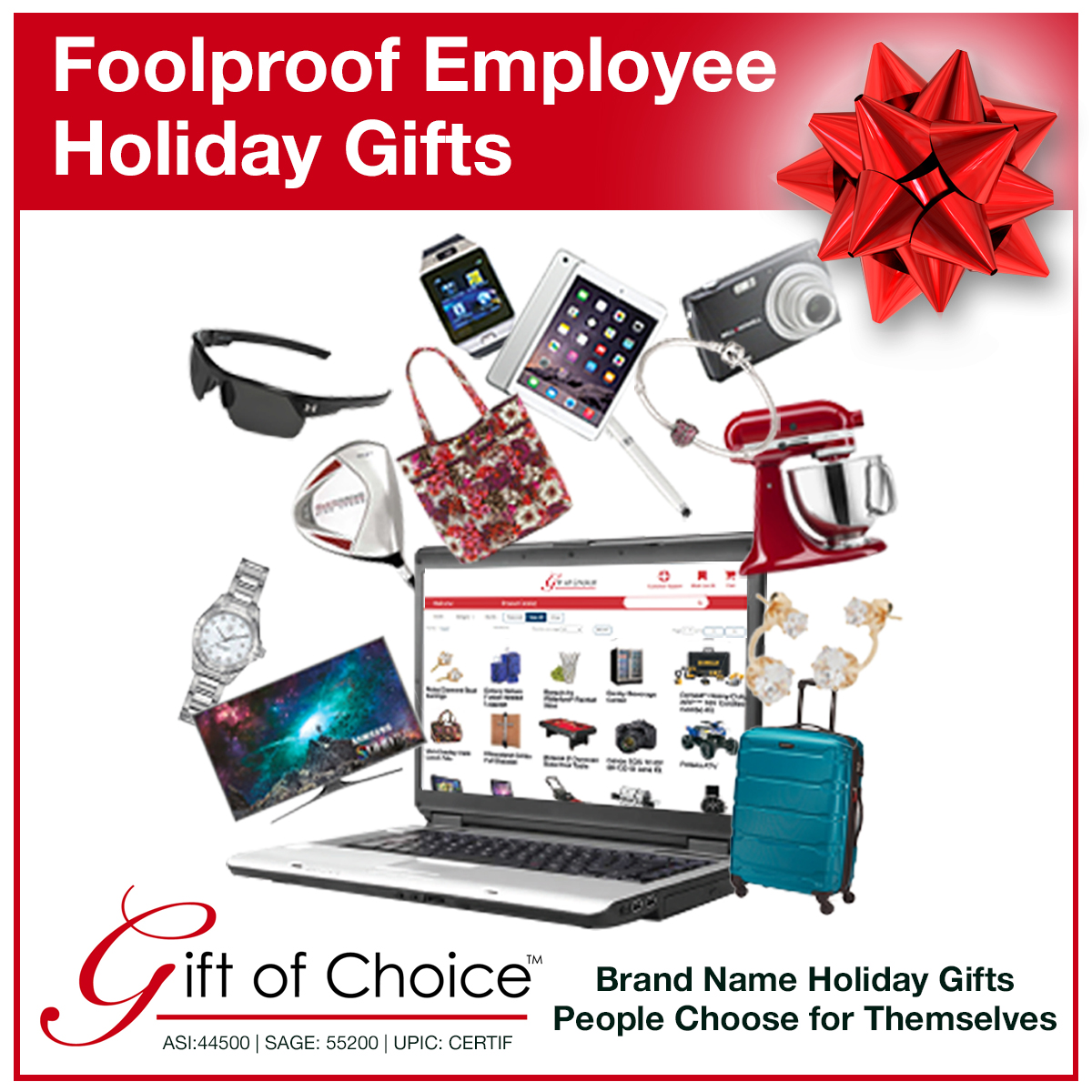 ADVERTISEMENT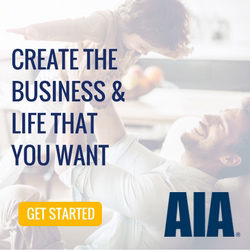 TOP
People on the Move
Ariel Premium Supply, Inc. (asi/36730) named Rich Harbert as director of sales and Laura Brewer as senior sales manager/sales training specialist. Along with their new roles, Harbert will continue to manage the eastern territory covering DE, NJ, NY, MD, PA and VA, and Brewer will continue to manage the northwest territory covering CO, ID, MT, N. CA, OR, WA and WY. Ariel Premium Supply, Inc. also welcomes Dan Aslpaugh as regional sales manager for the eastern Midwest territory covering IN, KY, MI, OH and WV and Lacey Lee as regional sales manager for the southern territory covering CO, ID, WY, MT, WA and OR.

ERB Safety and Fame Fabrics (asi/51204) welcomes Lou Borini as regional sales manager for the Northeast.
Evans Manufacturing, Inc. (asi/52840) welcomes Jay Paparone as vice president of sales.
Click here to see all of this month's industry personnel announcements.




ADVERTISEMENT

Trying to decide if direct-to-garment printing makes sense for your business?

As industry experts, we understand your business - let us at Kornit Digital help you decide.

Click here to download our Screen vs Digital whitepaper to learn the 5 key factors in determining if direct-to-garment printing is right for your business.

Want to learn more about the benefits of direct-to-garment printing? Click here and a Kornit rep will be in touch with you shortly.
TOP

Accepting Supplier Data Now
ASI can help make sure supplier product info in ESP is up to date. Suppliers can submit new products, prices and deletions and ASI will make all changes.
Find out more.

SanMar Directly Connected to ESP
Top 40 supplier SanMar® is now directly connected to ASI's ESP®, giving distributors instant access to real-time inventory, live product data, direct electronic order entry and automatic order status updates.
Find out more.
TOP

THE ASI SHOW
A NEW MOTIVATIONAL BREAKFAST AT ASI SHOW DALLAS
Join a member of Afterburner – a global group of military fighter pilots – as they reveal the secrets of flawless execution, even in uncertain, fast-changing environments. In this inspirational talk:
Learn how to reach mission-oriented goals, overcome threats, maintain flexibility and, most importantly, be in full fighter form every single day
Align your strategy to execution and empower leaders to demonstrate a Bias to Action – the secret to winning in today's business environment
Plus, see rare cockpit footage and state-of-the-art graphics that will keep you on the edge of your seat
Your ticket includes a hot breakfast and the presentation from Afterburner. Click here to register for FREE and add this event ticket to your registration for only $10 by TODAY, November 1! For more information on ASI Show® Dallas, visit www.asishow.com, or call a registration specialist at (800) 546-3300.
Follow ASI Show on Twitter and Instagram, and like us on Facebook.