NEWS STORIES


Inside California's Plastic Bag War
In the ongoing war against single-use plastic bags, California has served as the key battleground. Since 2007, when the very first measures were enacted by the City of San Francisco, nearly 150 cities and counties statewide have banned groceries and drug stores from giving single-use plastic bags to customers. Now, the fight is set to reach its epic climax with an election-day showdown.
Read Article




Cyber Attack Brings Down Internet's Biggest Websites
Amazon, Twitter, PayPal and others are still reeling from the cyberattack last Friday that prevented access to some of the world's most popular websites. Dyn, a major DNS (Domain Name System) provider in New Hampshire, reported that hackers triggered a distributed denial of service (DDoS) attack on the company's infrastructure, affecting internet use in the U.S. and Europe.
Read Article




Top 10 Wackiest Political Promotional Products
As if the 2016 presidential election wasn't crazy enough already, ASI has released its top 10 list of the wackiest political promotional products of the campaign, featuring a talking Donald Trump pen, Hillary Clinton's woman card and a pair of candidate chia heads that grow like wildfire. Watch the video and see the slideshow to get an up-close view of this election's unique products.
READ ARTICLE




The Joe Show: Awesome Products for Fall/Winter Promos
In this episode of The Joe Show, Product Editor Joe Haley shows off a branded dip bowl that makes for convenient snacking. He also features a device that offers 36 tools in one, a translucent water bottle with eye-catching decoration and a top-notch rain jacket to navigate the cool and rainy months of the fall and spring.




| | |
| --- | --- |
| | ADVERTISEMENT |
TOP
ADVERTISEMENT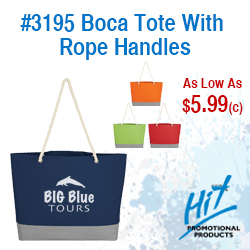 3M Announces Flat Q3 Sales
3M Co., parent company of Top 40 supplier 3M/Promotional Markets (asi/91240), announced that in the third quarter its sales remained flat year-over-year at $7.7 billion. The company downgraded its full-year outlook for the second time, now expecting revenue to be flat for the year rather than the previous growth estimate up to 1%. The company also narrowed its 2016 earnings per share to $8.15-$8.20 from $8.15-$8.30, owing to negative impact overseas from the strong U.S. dollar.
The company's third-quarter earnings of $2.15 per share represented a 4.9% increase compared to a year ago, which the company attributed to heightened margins. Organic local currency sales declined 0.3%. 3M grew its operating income by 0.4 percentage points, while net income was $1.3 billion.

TOP
ADVERTISEMENT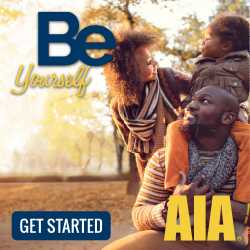 Dick's Sporting Goods Wins Auction for Golfsmith
Working with liquidators, Dick's Sporting Goods' has reportedly secured the U.S. business of Golfsmith International Holdings Inc. with an approximate bid of $70 million during a bankruptcy auction held Friday. Reuters reports that Dick's will be taking over Golfsmith's stores, intellectual property and inventory.

In addition to operating golf retail stores, Golfsmith International is the former owner of Accolade Promotional Group, a Top 40 Canadian distributor that was acquired last year by Staples, Inc., the parent company of Staples Promotional Products (asi/120601). In 2014, Golfsmith International consolidated its Golf Town Corporate Sales and Golfsmith Business Pro Shop teams under Accolade and made its entry into the U.S. market.

TOP
How to Successfully Rebrand Your Promo Products Business
At some point, nearly every distributor or supplier feels compelled or inspired to revamp its image in the name of enhancing their market position. Whether that means rebranding through an acquisition, product development, name and logo change or an alternative approach to conducting business, how a company rebrands – as much as the reason behind it – can make or break a brand's success at rebirth. "Brand equity," says Dawn Edmiston, clinical associate professor of marketing at William & Mary in Williamsburg, VA, "is your single greatest asset."

READ ARTICLE

TOP
In the News
Outstanding Branding (asi/288519) has opened its first U.S. office in New York City.

TOP
People on the Move
Heritage Sportswear (asi/60582) has added Kelly O'Brien and Courtney Doyle Vokovich to its team of sales experts. O'Brien will manage accounts in Michigan and Northwest Ohio, and Vokovich will services customer accounts in Georgia and Jacksonville, FL.
Click here to see all of this month's industry personnel announcements.
TOP

SanMar Directly Connected to ESP
Top 40 supplier SanMar® is now directly connected to ASI's ESP®, giving distributors instant access to real-time inventory, live product data, direct electronic order entry and automatic order status updates.
Find out more.

ASI Awards 1st Intern Scholarship
Julianna Krueger, who worked in the Varsity Line division of Neil Enterprises Inc. in Vernon Hills, IL, wins $1,000 scholarship.
Find out more.
TOP

THE ASI SHOW
A NEW MOTIVATIONAL BREAKFAST AT ASI SHOW DALLAS
Join a member of Afterburner – a global group of military fighter pilots – as they reveal the secrets of flawless execution, even in uncertain, fast-changing environments. In this inspirational talk:
Learn how to reach mission-oriented goals, overcome threats, maintain flexibility and, most importantly, be in full fighter form every single day
Align your strategy to execution and empower leaders to demonstrate a Bias to Action – the secret to winning in today's business environment
Plus, see rare cockpit footage and state-of-the-art graphics that will keep you on the edge of your seat
Your ticket includes a hot breakfast and the presentation from Afterburner. Click here to register for FREE and add this event ticket to your registration for only $10 by November 1! For more information on ASI Show Dallas, visit www.asishow.com, or call a registration specialist at (800) 546-3300.
Follow ASI Show on Twitter and Instagram, and like us on Facebook.