NEWS STORIES


Distributor Q3 Revenue Increases By 3.1%
Distributors increased their sales in the third quarter of 2016 by 3.1%, according to new data from ASI. The increase is down from 3.2% in the second quarter of this year, and slightly lower than the 3.4% reported in the third quarter of 2015.
Read Article




Podcast: Dan Marino Reveals Source of His Legendary Confidence
In an exclusive podcast, ASI speaks with NFL Hall-of-Famer Dan Marino, the keynote speaker at the ASI Show in Orlando early next year. One of the greatest quarterbacks in football history, Marino played for the Miami Dolphins for 17 seasons and shattered numerous league records. Marino credited learned confidence as playing a huge role in his successful career.
Read Article




HALO Acquires Clean Fun Promotional Marketing
Top 40 distributor HALO Branded Solutions has acquired Clean Fun Promotional Marketing (asi/162979), the company announced on Tuesday. Counselor had previously reported last month that HALO was in the process of purchasing Clean Fun following the bankruptcy of Delivery Agent Inc., Clean Fun's parent company.
READ ARTICLE




The Joe Show: Cooking Up Sales With Hot Promo Products
In this episode of The Joe Show, Product Editor Joe Haley peels back a cool promotion with an innovative kitchen item. He also features another cool use for recycled vinyl records, a custom bookmark that's a natural upsell with spiral notebooks, and a foldable duffel bag perfect for travel companies and schools.




| | |
| --- | --- |
| | ADVERTISEMENT |
TOP
ADVERTISEMENT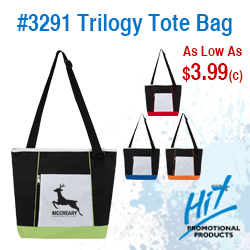 Unemployment Claims Reach Four-Decade Low
Jobless claims by American workers fell to their lowest levels in over four decades, highlighting what many view as the sustained strength of the labor market. The Labor Department reported that 246,000 Americans for the week ending October 8 – a total that was roughly 8,000 lower than estimates by economists.
The numbers were the lowest since November 1973, and represented the 84th consecutive week that there were less than 300,000 claims – a number that typically represents a strong labor market. "These numbers are really remarkable given that the labor force is obviously a lot bigger than it was in 1973," Patrick Newport, an economist at IHS Global Insight, told Bloomberg. "They tell us of a relatively healthy labor market."

TOP
ADVERTISEMENT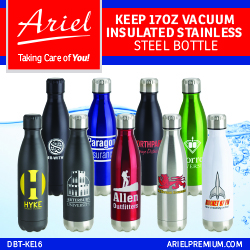 Vision Media Management Acquires Cinema-Focused Distributor
A pair of distributors catering to the entertainment industry has joined together. Vision Media Management, a marketing service and specialty merchandise provider to major entertainment studios and consumer brands, announced it has acquired Cinema Scene Marketing, a promotional products marketer that works with movie theaters. The terms of the deal were not disclosed.

"We are stronger today with the gifted Cinema Scene team on-board," said Michael Alvarez, CEO of Vision. "With their in-theater and retail digital display network along with a great physical concessions business, combining our talents and resources made perfect sense to serve our clients in an efficient, streamlined and more comprehensive manner."


TOP
ADVERTISEMENT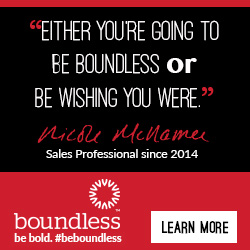 California Design Firm Acquires Distributor
Mariposa, CA-based Lawson Studios has acquired Idea Print Work (asi/229438), a promotional products distributor with in-house screen printing and embroidery services that was established in 2000. Lawson Studios, a family-owned business founded in 2014 that specializes in graphic design, print design, photography and more, will officially take over Idea Print Work on October 25.

READ ARTICLE

TOP
ADVERTISEMENT

How Promo Product Businesses Can Prepare for a Recession
No one can know exactly when the next U.S. recession will hit. Just ask the myriad of economists who entirely missed predicting the last downturn nine years ago. Even the policymakers at the Federal Reserve – considered some of the brightest economic minds in the world – failed to realize the country was in a major recession until a year after it actually began.

Could the next recession be coming soon? Simple math says maybe. Since World War II, on average, the U.S. has faced a recession about every five years. Cyclically speaking, a dip is overdue – but does that mean a downturn is imminent? No. Does it mean you should worry? No. But should you get prepared in the event of a sudden decline? Of course. "Many salespeople think there's nothing they can do," says consultant Joanne Black. "However, economists agree the companies that will not only survive but thrive are the companies that invest in themselves."
Consider this your chance to do a little self-investing. Here, we present expert tips to help you strengthen your book of business so you can endure, and even grow, during economic winters. Plus, stay ahead of your peers by learning the warning signs that could lead to the next downturn.

TOP
ADVERTISEMENT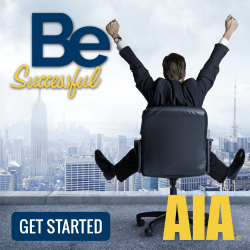 In the News
Beach House Logos (asi/134503) was welcomed by the Rehoboth Beach-Dewey Beach Chamber of Commerce with a ribbon cutting ceremony on Sept. 26.
Designz (asi/179705) has moved its facility from the Coulee Region Business Center to 528 Loomis St. in La Crosse, WI.
The Book Company (asi/41010) has announced an exclusive partnership with Shinola, a Detroit-based American luxury lifestyle brand with retail stores worldwide. Shinola's linen-covered journals are available in a wide variety of sizes and fashion colors and can be branded with a logo in silver, gold or black foil. Full-color promo pages and custom belly-band wraps are also available at only 25 copies minimum.
Gill-line (asi/56950) was featured on CBS Sunday Morning News on October 16 as a company that has played an important role in political campaigns throughout the years.

TOP
People on the Move
BAG MAKERS, Inc. (asi/37940) welcomes industry veteran Nancy Bercovitz as a regional business development manager for the company's Northeast region. Bercovitz will head sales efforts in six states: Maine, Vermont, New Hampshire, Massachusetts, Connecticut and Rhode Island.
Best Way Promotions (asi/40348) has announced that company founder Mitch Bublitz is back in charge of the company, Jan Bublitz has returned as CFO and James Erickson has returned to his former position as chief marketing officer.
Sterling Cut Glass (asi/89663) welcomes Mike Sellers as the new director of sales.
Click here to see all of this month's industry personnel announcements.
TOP

SanMar Directly Connected to ESP
Top 40 supplier SanMar® is now directly connected to ASI's ESP®, giving distributors instant access to real-time inventory, live product data, direct electronic order entry and automatic order status updates.
Find out more.

ASI Awards 1st Intern Scholarship
Julianna Krueger, who worked in the Varsity Line division of Neil Enterprises Inc. in Vernon Hills, IL, wins $1,000 scholarship.
Find out more.
TOP

THE ASI SHOW
IMPROVE YOUR ASI SHOW® EXPERIENCE WITH THE NEW MATCHMAKING TOOL
We've launched a NEW matchmaking tool embedded in registration for the 2017 ASI Shows! Register now for Orlando, Dallas and Chicago and get matched with suppliers based on product categories of interest to you, then request a meeting with them on site at the show.
Once registered, you'll be able to select product categories you sell or are interested in offering to your clients, then you will be provided with a list of exhibitors that sell those products. The system enables you to contact them by email to request an appointment. Click here for a step-by-step video!
Now, you will be able to create a specific schedule that really maximizes your time and the opportunity that ASI Show represents! For more information on ASI Show matchmaking or for help registering, call one of our registration specialists at (800) 546-3300 or visit www.asishow.com.
Follow ASI Show on Twitter and Instagram, and like us on Facebook.