NEWS STORIES


AIA Corporation Names New CEO
Top 40 distributor AIA Corporation (asi/109480) announced it has named Matthew T. Gresge as its new CEO. Effective immediately, Gresge will replace President and CEO David Woods, who is retiring.
Read Article




Flooding, Damage, Deaths in Hurricane Matthew Aftermath
Hurricane Matthew has passed, but its deadly impact is still being felt throughout the southeastern part of the United States. The Category 4 storm, which pounded houses and towns with 90 and 100 MPH winds, has killed at least 32 people in the U.S. after claiming more than 1,000 lives in Haiti.
Read Article




Cintas Grows Fiscal Q1 Sales
Top 40 distributor Cintas (asi/162167) reported $1.29 billion in revenue for its fiscal first quarter, an increase of 7.9% over the prior year period. The company recorded 5.7% in organic growth, excluding exchange rate fluctuations and the impact of its August merger with uniform rental company G&K Services, Inc. (asi/199845).
READ ARTICLE




The Joe Show: Highly Visible Promos
In this episode of The Joe Show, Product Editor Joe Haley shows off a unique USB cord organizer to eliminate tangled tech wire mess. He also features a high-visibility jacket that will save lives, a piece of wearable tech that's essential to wellness programs and a versatile bungee cord lanyard.




| | |
| --- | --- |
| | ADVERTISEMENT |
TOP
ADVERTISEMENT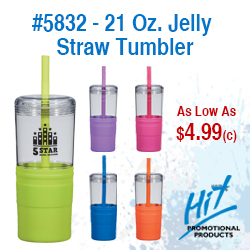 Facebook Launches New 'Workplace' Network
Facebook has launched a business version of its social media interface to compete with the growing number of office messaging tools. Dubbed Workplace, the service works very similarly to Facebook, but operates completely separately from its standard social media platform.

Beta-tested for two years under the name Facebook at Work, the service aims to best workplace communication platforms like Slack and Yammer that strive to replace emails with seamless messaging and file sharing between coworkers. Workplace offers many functions that Facebook users will be intimately familiar with – such as group discussions and a customized news feed – in addition to unlimited file storage and an app that offers voice and video calling.

TOP
ADVERTISEMENT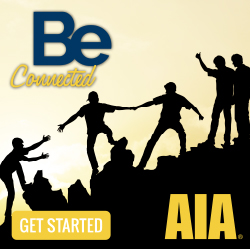 Top 10 Promotional Products Tweets of the Week
Our social media maven Vincent Driscoll spends a good deal of time on Twitter each week posting and engaging with our readers on everything from industry news and events to popular culture, sports and even trending global topics.
Now, each and every week, Vincent will collect his 10 favorite industry tweets and share his reasons for including them. They can be industry-related (or not), educational or just plain funny. (And if you want to be included for future consideration, please tweet Vincent at @asicentral to be added to the list.)

TOP
Win Cash in the Great ASI Halloween Scavenger Hunt
ASICentral.com users will have a chance to win $100 by finding a Halloween-themed image hidden on five pages of the website.

Users who email the links for all five pages as well as their names to feedback@asicentral.com will automatically be entered into a random drawing to win the gift card! Locations can include everything from news articles to products & services pages, but all links will contain an asicentral.com domain (http://www.asicentral.com/).

As an added benefit, we'll provide hints each day during the week of October 10 to help you find the images, so check back here often for clues.

The hunt will end on October 19. See the first clues and check out the Halloween image on our Scavenger Hunt page to get started.


TOP
In the News
Advertising Specialty Services (asi/114343) Promotional Consultant Jade Rowland participated in the 9th Annual Dancing with Savannah Stars, helping to raise more than $115,000 for Savannah/Chatham County Court Appointed Special Advocates.
Colonial/Redi Record (asi/81110) will be closed on the following dates due to the Jewish holidays: October 12, 17, 18, 24 and 25.
Prime Line (asi/79530) announced that the Prime Line Gift catalog and the value-focused Jetline Gift Guide are now available with customizable covers in both digital and print editions. To view the Prime Gift catalog click here, and to view the Jetline Gift Guide, click here.
Underground Printing (asi/92481) is now open at its most recent location, 2132 Middlesex Dr., Toledo, OH.

TOP
People on the Move
Club Colors (asi/163432) announced the newest member of its management team, Parker Melvin, as inside sales manager.
Click here to see all of this month's industry personnel announcements.
TOP

ESP® CRM And Orders Rolling Out
Latest features help distributors save time, create faster and more accurate orders and organize customer info, all in ESP.
Find out more.

Distributors Get Instant Access
The Magnet Group and Hit Promotional Products are now fully integrated with ESP®, giving distributors instant access to product inventory and the most updated pricing from the integrated suppliers.
Find out more.
TOP

THE ASI SHOW
SUPPLIERS ARE BRINGING THEIR PRODUCTS TO YOU
The ASI Roadshow is hitting the road in 2017 with 11 NEW cities! With a convenient half-day schedule, this is your chance to find client solutions for your upcoming projects without spending too much time out of the office.
Registration is now open! Keep checking back at www.asiroadshow.com for the latest updates regarding venue locations and parking information.
| | | |
| --- | --- | --- |
| Week | Date | City |
| Pacific | February 6-10 | Seattle, Portland, Sacramento San Francisco, San Jose |
| Northeast | February 20-23 | Boston, Stamford, NYC, NJ |
| Mid-Atlantic | February 27-March 2 | Philadelphia, Baltimore, Washington, D.C., Richmond |
| Southern California | March 13-15 | Van Nuys, Irvine, San Diego |
| Central Midwest | April 3-6 | Minneapolis, Des Moines, Kansas City, St. Louis |
| Great Lakes | April 24-26 | Buffalo, Pittsburgh, Cleveland |
| Midwest East | May 1-4 | Detroit, Indianapolis, Columbus, Cincinnati |
| Great West | June 12-15 | Salt Lake City, Denver, travel day, Phoenix |
| Southeast | September 11-14 | Raleigh, Charlotte, Atlanta, Nashville |
*Schedule subject to change.
ASI distributor members will be allowed to escort their key clients on the show floor. Just have them bring their business card to the registration table and they will receive a yellow lanyard and a generic badge that will keep their company information confidential.
Follow ASI Show on Twitter, Instagram and Facebook for the latest ASI Roadshow updates, pictures, and event news. Be sure to us the hashtag #ASIRoadshow with all of your social media posts!