NEWS STORIES


Industry Companies Prepare for Hurricane Matthew
As Hurricane Matthew moves toward the U.S., industry companies are taking precautions ahead of the Category 4 storm. The hurricane's projected path has both distributors and suppliers in multiple states shutting down operations and shoring up their facilities.
Read Article




American Apparel Confirms New CEO
Chelsea Grayson has officially taken over as CEO of Top 40 supplier American Apparel (asi/35297), a spokesperson confirmed to Counselor. Grayson's appointment comes after reports that Paula Schneider resigned from the company, effective October 3. Although the company hasn't made a public announcement, Schneider's LinkedIn page has no mention of her time at American Apparel listed.
Read Article




SPONSORED CONTENT
5 Reasons to Check Out Wood-Based Products
Now's the time to start selling wood-based products, which are enjoying increasing popularity, particularly with millennials, because they're eco-friendly and artisanal and come with cost-effective price points.
READ ARTICLE




The Joe Show: Light Up Promotions With These Awesome Products
In this episode of The Joe Show, Product Editor Joe Haley gets festive with light-up holiday neckwear and headwear, perfect for fourth-quarter parties. He also showcases relaxing aromatherapy candles, a cold-weather jacket with detachable hood, an insulated nonwoven wine tote and a convenient no-kill bug remover tool.




ADVERTISEMENT


ADVERTISEMENT

TOP
ADVERTISEMENT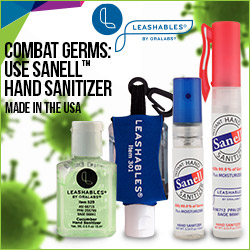 Consumer Confidence at Highest Since Recession
Consumer confidence is on the rise, reaching its highest level since the recession. The Consumer Confidence Index reached 104.1 in September, up from 101.8 in August. It was the second consecutive increase in confidence, according to The Conference Board, which publishes the index each month.

TOP
Sonic Promos Acquires J4 Promotional Marketing
Gaithersburg, MD-based Sonic Promos (asi/329865) announced it has acquired J4 Promotional Marketing in Elkridge, MD. Financial terms of the transaction were not disclosed. J4 Owner Jay Shaplin has joined Sonic Promos as its senior brand manager & vendor relations manager. Shaplin brings almost 20 years of industry experience to his new role, including participation on the board of the Chesapeake Promotional Products Association, as well as clients across both the mid-Atlantic region and the entire country. Sonic Promos has been a Facilis Group partner since 2011.

TOP
Obituary: Marcy Lazarus
Marcy Lazarus, president of Promotional Breezes (asi/300734), died on September 27 in Boynton Beach, FL. She was 64. Born in Manhattan, Lazarus pursued a career in special education before marrying her husband Bill, and following him into the promotional product industry. In 2004, Bill opened Promotional Breezes and Marcy served as president of the company until her passing.

TOP
ADVERTISEMENT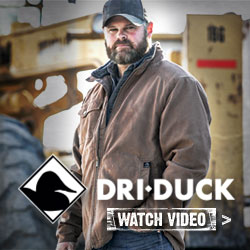 8 Tips for a Great Showroom
As the adage goes, there's no second chance to make a first impression. So how do you set up a promotional product showroom that's sure to impress visitors? Follow these eight tips for a top-notch presentation of your wares.

TOP
Take the Wearables 30-Day Challenge
Wearables, the industry's leading magazine dedicated to the decorated-apparel market, is holding two 30-day challenges for ASI readers.
The Sales Challenge was compiled with the expert help of David Blaise, Lisa Peskin, Scott Edinger, Dave Mattson and Kristine Shreve. Use the checklist below to take the challenge, and share your progress on social media using the hashtag #30DaysOfSales.
Click here for the Wearables 30-Day Sales Challenge checklist.
The Shop-Streamlining Challenge was compiled with the expert help of Glen Carliss, Marshall Atkinson, Terry Combs and Rob Dubow. Use the checklist below to take the challenge, and share your progress on social media using the hashtag #30DaysOfStreamlining.
Click here for the Wearables 30-Day Shop Challenge checklist.
Email your results to Senior Editor Theresa Hegel at thegel@asicentral.com for possible inclusion in an upcoming issue of the magazine.

TOP
In the News
GNP Branded Gear (asi/200020) announces that University of Georgia student Janine Kfouri has won the $1,000 2016 GNP Educational Scholarship. Applicants were asked to submit an essay describing their personal immigrant experience and how it has affected their education and career choices.
Prime Line (asi/79530) celebrated Customer Service Week at both its Bridgeport, CT, facility and its Jetline (asi/63344) location in Gaffney, SC, with daily team-building activities, games, giveaways and food.
Superior Uniform Group, Inc. (asi/90266) announced it has been named to Fortune's Top 100 List of Fastest-Growing Companies for 2016.

TOP
People on the Move
Ennis (asi/52493) has announced the realignment of its operational management team. Wade Brewer, Steve Reifel and Kevin Johnston have been promoted to business unit directors and have relocated to the corporate offices in Midlothian, TX.
Gempire/Floral Promotions (asi/55610) announced the retirement of 30-year industry veteran Barbara Pisano, effective September 30.
InnerWorkings (asi/168860) welcomes Peter Thompson as chief commercial officer.
Click here to see all of this month's industry personnel announcements.

TOP

ESP® CRM And Orders Rolling Out
Latest features help distributors save time, create faster and more accurate orders and organize customer info, all in ESP.
Find out more.

Distributors Get Instant Access
The Magnet Group and Hit Promotional Products are now fully integrated with ESP®, giving distributors instant access to product inventory and the most updated pricing from the integrated suppliers.
Find out more.
TOP

THE ASI SHOW
ASI SHOW ORLANDO EDUCATION NOW AVAILABLE
The full Education schedule for ASI Show® Orlando – which you can attend for FREE as an ASI member benefit – is now live, and you have to check out everything that's NEW in 2017:
ALL NEW COURSES – 43 to choose from – for every level of industry experience and interest.
90 MIN. WORKSHOPS have been added to the end of selected tracks as a final interactive session to tie all the track courses together.
NEW SPEAKERS and returning veteran speakers offer their expertise.
ALL NEW TRACKS, including one featuring sessions similar to TED Talks and another focusing on niche markets.
Click here to view the complete education schedule now!
Register now for free using promo code PROMOGRAM. No pre-registration is required for classes. Simply view the schedule, plan the courses you want to attend and we'll see you in the classroom! If you need help registering or have any questions regarding education or the full show schedule, give us a call at (800) 546-3300.

Follow ASI Show on Twitter and Instagram, and like us on Facebook.