NEWS STORIES


Presidential Candidates Escalate Promo Spending
Campaign finance reports show that Donald Trump and Hillary Clinton have accelerated their spending on promotional products after each of their party's political conventions. In the latest data available for August, Trump spent $2.1 million while Clinton spent $540,000 on promotional products – the highest that either candidate has spent in any month this election.
Read Article




HDS Marketing Acquires Ohio Distributor
Pittsburgh-based distributor HDS Marketing Inc. (asi/216807) has acquired Stuart & Associates (asi/338407), a printing and promotional product company with offices in Cleveland and Columbus, OH. While financial terms of the deal were not disclosed, the acquisition will bolster HDS's annual revenue to approximately $32 million.
Read Article




Geiger Announces Headquarters Renovation Project
Top 40 distributor Geiger (asi/202900) announced Wednesday that it will undergo a $12 million renovation and expansion project at its Lewiston, ME, headquarters. The former manufacturing space will be converted into state-of-the-art offices, occupying a total of 105,000 square feet and accommodating a planned 25 to 50 additional employees over the next three to five years.
READ ARTICLE




The Joe Show: Promotional Products Crawling With Potential
Don't bug out, but in this episode of The Joe Show, Product Editor Joe Haley takes an unexpected culinary detour with this unique edible product. He also features a perfect item for cold and flu season, a cute teddy bear that children will love and a tote bag for users to show off their favorite pictures.




| | |
| --- | --- |
| | ADVERTISEMENT |
TOP
ADVERTISEMENT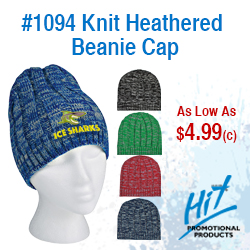 Retailers Increasing Their Paid Social Media Conversion
Facebook tops retailers' lists of social media platforms that lead to customer acquisition, according to a new survey from the National Retail Federation and Forrester.
In the annual State of Retailing Online 2016: Marketing and Merchandising report, 68% of retailers surveyed said they were seeing increased conversion from their paid Facebook efforts while 40% said the same about their Instagram efforts. Social media marketing peaked this year, with 92% of retailers surveyed having invested in the strategy, trailing only to email marketing (94%).

TOP
Sell Promotional Products to the Hispanic Market
In the 1980 presidential election, Ronald Reagan won 56% of white voters, capturing a landslide victory of 44 states. If Reagan were running today and produced those same voter numbers, he'd very likely win only 24 states. How is this possible?

The simple answer is the demographics in the U.S. have dramatically shifted, with Hispanics and Latinos now making up a considerably larger portion – 17%, in fact – of the population. The number of Hispanic-Americans has boomed in the last three decades, increasing from 14.5 million in 1980 to 55 million today.

The effects of this shift, of course, stretch immeasurably further than politics, especially into the business world. Hispanics' collective consumer buying power in the U.S. was a staggering $1.3 trillion in 2015 – more than the annual GDP of nations like Spain, Australia, Russia and Mexico. There are also more than four million Hispanic-owned businesses in the U.S., generating combined yearly revenues of $660 billion, according to government and private-sector data. Clearly, on many levels, Hispanics and Latinos are a burgeoning force in our society.

And yet, to this point, many in the ad specialty industry have failed to take notice – or at the very least have failed to capitalize on the tremendous potential Hispanics offer.


ADVERTISEMENT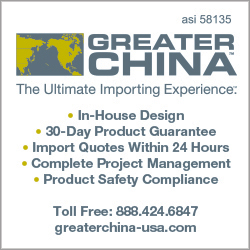 ADVERTISEMENT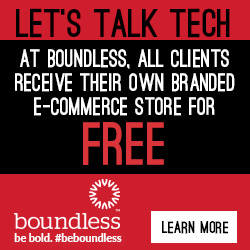 TOP
Are You The Advantages Distributor Salesperson of the Year?
Advantages, the industry's leading magazine dedicated to ad specialty sales pros, is holding its annual Distributor Salesperson of the Year contest to recognize outstanding performance. Click here to nominate one of your firm's top reps – or nominate yourself! Suppliers are also encouraged to nominate the best distributor reps they work with. The winner and runners-up will be profiled in the January 2017 issue of Advantages. Besides scoring bragging rights, the winner will also receive a technology prize pack filled with merchandise from Fitbit, Apple, Amazon and more.
Click here to nominate now. Or share the link with colleagues.
Have questions? Email Dave Vagnoni, editor of Advantages, at: dvagnoni@asicentral.com. Thanks for nominating!

ADVERTISEMENT

ADVERTISEMENT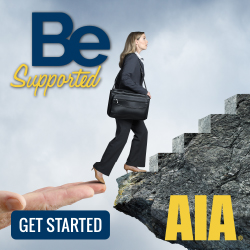 TOP
In the News
Cintas (asi/162167) had 39 employees from its Columbus, IN, office receive Voluntary Protections Programs Star certifications.
HALO Branded Solutions (asi/356000) announced that Anna Grace Goode, a student at the University of Georgia, was named the 2016 winner of the company's annual scholarship competition. The distributor is now accepting applicants for its next scholarship at www.halo.com/scholarship-contest.aspx.
Proforma Professional Business Solutions (asi/300094) announced it has expanded its international presence by opening new offices in Sydney, Australia, and Jiangsu, China. The Austin, TX-based distributor also has international offices in England and Canada.
The Ampersand Group (asi/123051) has added two independent distributors in Cleveland, OH, and Leawood, KS, to its member network.

TOP
People on the Move
Ennis (asi/52493) has announced the realignment of its operational management team. Wade Brewer, Steve Reifel and Kevin Johnston have been promoted to business unit directors and have relocated to the corporate offices in Midlothian, TX.
Gempire/Floral Promotions (asi/55610) announced the retirement of 30-year industry veteran Barbara Pisano, effective September 30.
InnerWorkings (asi/168860) welcomes Peter Thompson as chief commercial officer.
Click here to see all of this month's industry personnel announcements.
TOP

ESP® CRM And Orders Rolling Out
Latest features help distributors save time, create faster and more accurate orders and organize customer info, all in ESP.
Find out more.

Distributors Get Instant Access
The Magnet Group and Hit Promotional Products are now fully integrated with ESP®, giving distributors instant access to product inventory and the most updated pricing from the integrated suppliers.
Find out more.
TOP

THE ASI SHOW
REGISTER FOR ASI SHOW DALLAS AND GRAB YOUR DISCOUNTED TICKET TO EDDIE DEEN'S
ASI Show® Dallas is taking over the renowned Eddie Deen's Ranch, and you can attend this exclusive party for just $10 – offer ends October 12!
Eddie Deen's Ranch is the ultimate place to party in downtown Dallas, featuring what is regarded as the best barbeque in Texas. Don't miss out on:
An incredible East Texas barbeque buffet
Open bar and an exciting atmosphere
Live music by Texas band Breckenridge and dancing
Fun networking with colleagues and friends
Register today for ASI Show Dallas, February 1-3, using promo code promogram and reserve your discounted ticket to ASI Show Bash (formerly known as the Gala Celebration)! If you need help registering or have any questions, give us a call at (800) 546-3300.
Follow ASI Show on Twitter and Instagram, and like us on Facebook.