NEWS STORIES


CEO Plans to Exit American Apparel
Paula Schneider, CEO of Top 40 supplier American Apparel (asi/35297), has resigned from the company, effective October 3, according to multiple reports. Schneider, who joined the company in 2014, is to be succeeded by the company's general counsel and chief administrative officer Chelsea Grayson.
Read Article




Obituary: Jack Nadel
Jack Nadel – entrepreneur, author and founder of Top 40 distributor Jack Nadel International (asi/279600) – died Saturday of natural causes at the age of 92. A successful and active entrepreneur, Nadel started, acquired and operated more than a dozen companies worldwide in his seven-plus decades of business.
Read Article




Gold Bond Worldwide Closes Production Facility
Gold Bond Worldwide (asi/57653) has announced it will relocate one of its facilities by the end of 2016. The company's Covington, TN, facility – which produces full-color mugs, mouse pads, commemorative plates and other items – will be closed. Operations will move to the company's Hixson, TN, facility, where drinkware, pens, bags, golf balls and other hard goods are manufactured.
READ ARTICLE




The Joe Show: We Got You Covered With Five New Products
In this episode of The Joe Show, Product Editor Joe Haley shows off an innovative product that creates advertising real estate on a desktop monitor. He also features an elegant notebook, a high-quality blanket and a fleece kit that will attract plenty of interest for the upcoming winter.




| | |
| --- | --- |
| | ADVERTISEMENT |
TOP
ADVERTISEMENT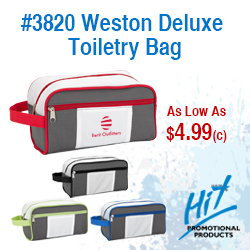 Staples Names Permanent CEO
Staples, Inc., parent company of Top 40 distributor Staples Promotional Products (asi/120601), announced Monday it has named Shira Goodman as its new president and chief executive officer. Goodman, who will also join the corporation's board of directors, had been serving as interim CEO.

Staples appointed Goodman after a comprehensive search that included evaluating several qualified candidates.

"This decision was not only based on [Goodman's] long tenure and deep understanding of our industry, but also on the leadership qualities she has demonstrated while serving as interim chief executive officer," said Robert Sulentic, independent lead director.


TOP
ADVERTISEMENT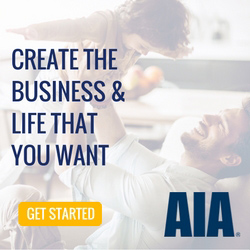 Distributor Showrooms Done Right
In this digital era, where endless data heralds a lengthening shadow of web-based commerce, are physical showrooms simply outdated? The resounding answer from distributors across the country: Absolutely not.

From Boston to SoCal and Seattle to Miami, distributors talked with enthusiasm about showrooms, calling them important tools that help engineer success. Indeed, a common refrain was that, as more commerce moves impersonally online, tactile human-touch showrooms let distributors stand out from the pack. When used correctly, showrooms serve as a demo space for creativity and design. The product-rich rooms help win large, coveted accounts, sparking discussion, brainstorming, cross-selling and upselling.

"If your goal is to develop long-term, mutually beneficial relationships with clients, then the ability to review a wide range of products and to share product differences on the spot, all of which a showroom allows for, is essential," says Gerry Barker, president of Barker Specialty Company (asi/132690), which boasts a 4,000-square-foot showroom. While there are hundreds of classy and colorful distributor showrooms across America, we spotlight 10 outstanding spaces here. See how distributors are leveraging their showrooms for big success.


TOP
Office Depot Sells Off European Business
Office Depot Inc., parent company of Office Depot-Business Services (asi/287024), announced on Friday that it is selling its European business to German investment firm The Aurelius Group. Terms of the deal were not disclosed.
Headquartered in Boca Raton, FL, the second-largest office supplies retailer in the U.S. says it expects the deal to close before the end of the year. Office Depot estimates that its European business brings in 2 billion euros ($2.2 billion) a year in revenue, about 15% of the company's total 2015 revenue of $14.5 billion.

TOP
Lands' End CEO Steps Down
Popular apparel brand Lands' End, parent company of its Lands' End Business Outfitters (asi/250566) division, announced Monday that CEO Federica Marchionni has stepped down after less than two years with the company. After previous stints at Dolce & Gabbana and Ferrari, Marchionni joined in February last year to reinvent the company with a new emphasis on fashion.
"I am honored to have led this extraordinary company and proud to have succeeded in providing a vision to expand its positioning in the industry with a multidimensional strategy," said Marchionni, who also resigned as director. "However, the Board of Directors and I have agreed it is time for others to bring Lands' End into the future."

TOP
Are You The Advantages Distributor Salesperson of the Year?
Advantages, the industry's leading magazine dedicated to ad specialty sales pros, is holding its annual Distributor Salesperson of the Year contest to recognize outstanding performance. Click here to nominate one of your firm's top reps – or nominate yourself! Suppliers are also encouraged to nominate the best distributor reps they work with. The winner and runners-up will be profiled in the January 2017 issue of Advantages. Besides scoring bragging rights, the winner will also receive a technology prize pack filled with merchandise from Fitbit, Apple, Amazon and more.
Click here to nominate now. Or share the link with colleagues.
Have questions? Email Dave Vagnoni, editor of Advantages, at: dvagnoni@asicentral.com. Thanks for nominating!

TOP
In the News
iPROMOTEu (asi/232119) has been included in Inc. Magazine's 5000 fastest growing private companies list for the sixth consecutive year.
Olive Promotions & Apparel (asi/287257) will host Olivetober Fest on September 28 to showcase its new showroom. For more information, visit www.olivepromotions.com.
Wearable Imaging (asi/356030) President Robin Richter won the WBEC-West Supplier of the Year Award. The award was presented at the 13th Annual Women's Business Enterprise Council WEST Procurement Opportunity Conference in Las Vegas.

TOP
People on the Move

Click here to see all of this month's industry personnel announcements.
TOP

ESP® CRM And Orders Rolling Out
Latest features help distributors save time, create faster and more accurate orders and organize customer info, all in ESP.
Find out more.

Distributors Get Instant Access
The Magnet Group and Hit Promotional Products are now fully integrated with ESP®, giving distributors instant access to product inventory and the most updated pricing from the integrated suppliers.
Find out more.
TOP

THE ASI SHOW
DISCOUNTED TICKETS TO THE ASI SHOW BASH IN ORLANDO END TOMORROW
We're throwing a party at Universal's Islands of Adventure™ just for you to enjoy all the thrills of The Wizarding World of Harry Potter™ – Hogsmeade™, the colossal Skull Island: Reign of Kong™, and the jungles of Jurassic Park™. It's a night of unforgettable entertainment, and it's all waiting for you.
 
Attractions and entertainment include:
Harry Potter and the Forbidden Journey™
Dragon Challenge™
Flight of the Hippogriff™
Skull Island: Reign of Kong™
Jurassic Park River Adventure™
Scheduled performances by the Frog Choir, Triwizard Spirit Rally and a DJ
This action-packed evening of fun includes multiple dinner options, open bar, dancing and photos with characters!
Register for ASI Show Orlando by tomorrow, September 28, and ASI members can attend for just $10*! But hurry, this offer is ending, so REGISTER NOW using promo code PROMOGRAM and order your discounted ASI Show Bash tickets! For more information on ASI Show Orlando, call (800) 546-3300 or visit www.asishow.com.
Follow ASI Show on Twitter and Instagram, and like us on Facebook.
*ASI distributor and decorator member companies who register by September 28, 2016, can order up to two tickets to the ASI Show Bash at Universal Orlando™ for $10 each (a $120 value per ticket). Additional tickets will be $55 through December 27, 2016 then $75 from December 28 through January 18, 2017. Tickets on site will be $95. No children under 12 years of age allowed.