NEWS STORIES


States Sue Over New Worker Overtime Rule
Twenty-one states have sued the federal government to overturn the new overtime rule, claiming the Department of Labor is imposing unnecessary costs and abusing its power in violation of the Tenth Amendment. Announced in May, the new rule raised the threshold for eligibility from $23,660 to $47,476, making 4.2 million more Americans eligible for overtime pay effective December 1.
Read Article




Alderman/Distributor Stops Selling Products to Own Government
An alderman in Germantown, TN, has dropped his own suburban government as a client of his distributorship after local activists complained of a conflict of interest. Germantown Alderman Rocky Janda, owner of distributor P.O.P. Solutions Group LLC (asi/359180), has sold more than $48,000 of athletic clothes, sports medals, banners and other promotional products to the government since he took office in December of 2012.
Read Article




Michigan to Prevent Plastic Bag Bans
Michigan is the latest state to weigh in on the controversial plastic bag debate. The state is well on its way to passing legislation barring local governments from establishing fees or bans of plastic bags and other packaging containers. The move comes after Washtenaw County, home to college town Ann Arbor, passed a 10-cent fee on every plastic or paper bag carried out from grocery stores, restaurants and retail outlets.
READ ARTICLE




The Joe Show: Promo Products for the Holidays
In this episode of The Joe Show, Product Editor Joe Haley warms up to the holiday season with a custom-designed sweater and a stainless-steel tumbler. In addition, he shows off assorted greeting cards, lighted LED wine glasses and more.




ADVERTISEMENT


ADVERTISEMENT

TOP
ADVERTISEMENT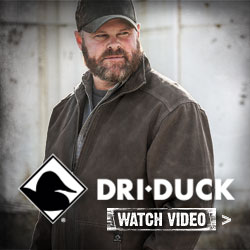 Counselor's 75 Best Places to Work Facts
Last week, Counselor revealed this year's 75 Best Places to Work, with profiles on each company and inside information on the perks and policies that make them among the best in the industry.
Now be sure to check out our continuing coverage. We've listed the 10 best perks in the industry – and are asking you to vote for the best one. Also, we've revealed fascinating facts from our Best Places to Work companies. Which perks are the most popular? Which state has four companies in the top 10? Our facts page has the answers.

TOP
Visual Promotions Acquires Frio Ice Chest Company
Sealy, TX-based supplier Visual Promotions/VP Brand (asi/93997) has announced the purchase of the Frio Ice Chest Company. Financial terms of the deal were not disclosed.
"The Frio product brand has expanded rapidly in the promotional and retail market for us," Jeff Brandes, co-owner of Visual Promotions, said in a press release. "We are very pleased with the results and have big plans for the future of all Frio products. Once our team reviewed our first-year sales results and examined our future product expansion, we knew that we were on to something special, so we wanted to capture full control of its potential."

TOP
Are You the Advantages Distributor Salesperson of the Year?
Advantages, the industry's leading magazine dedicated to ad specialty sales pros, is holding its annual Distributor Salesperson of the Year contest to recognize outstanding performance. Click here to nominate one of your firm's top reps – or nominate yourself! Suppliers are also encouraged to nominate the best distributor reps they work with. The winner and runners-up will be profiled in the January 2017 issue of Advantages. Besides scoring bragging rights, the winner will also receive a technology prize pack filled with merchandise from Fitbit, Apple, Amazon and more.

Click here to nominate now, or share the link with colleagues.

Have questions? Email Dave Vagnoni, editor of Advantages, at: dvagnoni@asicentral.com. Thanks for nominating!

TOP
In the News
Admore Inc. (asi/32050) won Gold in the folders category from the Printing Impressions 2016 Gold Ink Awards for its Halloween folder "Out of this World."
R.S. Owens (asi/75530) produced the awards for the 68th Annual Primetime Emmy Awards.
Towel Specialties (asi/91605) won both the Silver and Bronze Golden Image Awards for Excellence for Digital Printing on Textiles from the Specialty Graphic Imaging Association (SGIA). 

TOP
People on the Move
Prime Line (asi/79530) welcomes hiring of industry veteran Gregg Szpicek as senior manager of key accounts.
Click here to see all of this month's industry personnel announcements.
TOP

ESP® CRM And Orders Rolling Out
Latest features help distributors save time, create faster and more accurate orders and organize customer info, all in ESP.
Find out more.

Distributors Get Instant Access
The Magnet Group and Hit Promotional Products are now fully integrated with ESP®, giving distributors instant access to product inventory and the most updated pricing from the integrated suppliers.
Find out more.
TOP

THE ASI SHOW
LAST ASI ROADSHOW OF THE YEAR
The ASI Roadshow is wrapping up its last week in the South, September 26-29. Tabletop exhibits are from 9 a.m. until 1 p.m. and ASI members will receive five credits toward their ASI Certification just for attending! Source hot and innovative products, build partnerships with suppliers from across the U.S. and Canada, and network with other industry professionals.
 
ASI distributor members can escort clients on the show floor to source products and discuss new project ideas. Your clients will receive a yellow lanyard and a generic badge that will keep their identity confidential so the appropriate conversations can take place.

Don't miss your chance to source new products during the last Roadshow of the year! Register here or visit www.asiroadshow.com to register for free using promo code PROMOGRAM.

Follow ASI Show on Twitter, Instagram and Facebook for the latest Roadshow updates, pictures, and event news.