NEWS STORIES


Leed's Forced to Extend Holiday Lead Times
Top 40 supplier Polyconcept North America told distributors on Monday that it is unable to keep up with a surge in demand for hard goods offered by Leed's (asi/66887), and it will need to extend its lead times to maintain shipping dates for existing orders. In a letter written to the company's distributor customers, PCNA announced that the standard lead times for drinkware, laser and pad printing decorating methods from Leed's are now 10 days, and eight days for all other methods.
Read Article




Bankrupt Shipping Company Unloads Stranded Cargo
Hanjin Shipping Co. has announced that 28 vessels have unloaded their cargo, nearly one-third of the 97 container ships that have been stranded at sea since one of the top 10 largest global shipping companies filed for bankruptcy at the end of August. Ships carrying more than half a million cargo containers had been denied access to ports because of concerns over who would pay for unloading bills and docking fees.
Read Article




Harvard Report: Small Business on the Skids
While corporate profits in America remain near all-time highs, small businesses are struggling. That's a key finding from "Problems Unsolved and a Nation Divided," a five-year study from Harvard Business School. Released last week, the study shows that since the onset of the Great Recession, the total number of businesses with fewer than 500 employees has declined more than 5% – an unprecedented drop off since data became available in 1977.
READ ARTICLE




The Joe Show: Promo Products for Fall Promotions
In this episode of The Joe Show, Product Editor Joe Haley shows off a pair of bottle openers with some added functionality that's perfect for football tailgating. In addition, he features a high-performing flannel shirt and a drawstring bag that will keep wearers safe during the early-morning darkness.
WATCH THE JOE SHOW




TOP

Candidates Tied in ASI Presidential Poll
With less than two months to go until Election Day, Hillary Clinton and Donald Trump are locked in a dead heat in the most recent edition of the ASI Presidential Promo Poll. Trump had seized a 51%-49% advantage two weeks ago in the previous poll after trailing much of the summer.

TOP

Vote for the Industry's Best Perk
For this year's 75 Best Places to Work list, Counselor asked the honored companies to spill their secrets about what makes their workplaces so fun and engaging. The results: Details about hundreds of unique and compelling perks. We've identified the 10 best, but it's up to our readers to determine the #1 perk. Read our Top 10 list and then vote below for your favorite company perk.

TOP

Are You The Advantages Distributor Salesperson of the Year?
Advantages, the industry's leading magazine dedicated to ad specialty sales pros, is holding its annual Distributor Salesperson of the Year contest to recognize outstanding performance. Click here to nominate one of your firm's top reps or nominate yourself! Suppliers are also encouraged to nominate the best distributor reps they work with. The winner and runners-up will be profiled in the January 2017 issue of Advantages. Besides scoring bragging rights, the winner will also receive a technology prize pack filled with merchandise from Fitbit, Apple, Amazon and more.

Click here to nominate now. Or share the link with colleagues.

Have questions? Email Dave Vagnoni, editor of Advantages, at: dvagnoni@asicentral.com. Thanks for nominating!



ADVERTISEMENT

ADVERTISEMENT

TOP
ADVERTISEMENT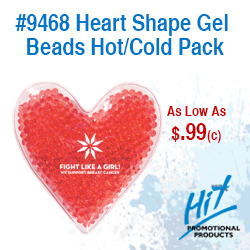 In the News
4imprint (asi/197045) has been named to Fortune's 100 Best Workplaces for Women list.

BPMA held its annual awards show and honored WCM&A as Supplier of the Year up to £2M, SPS as Supplier of the Year over £2M, Face 2 Face as Distributor of the Year up to £500K, Willmser Wagg as Distributor of the Year £500K-£2M, Allwag as Distributor of the Year £2M-£5M and Dowlis as Distributor of the year £5M Plus. For the full list of winners, visit www.bpma.co.uk.
InnerWorkings (asi/168860) received three awards from the U.K.-based Packaging News: Best in Show – Super Premium and Drinks Presentation – Super Premium for the Penfolds' Global Travel Retail Gifting Range, and the Seasonal Gift Pack award for the 2015 Harrods Christmas Hamper Range.
Raining Rose Inc. (asi/80489) has been recognized by the Initiative for a Competitive Inner City (ICIC) and Fortune on its Inner City 100, a list that features high-power businesses with headquarters in inner cities that have shown significant five-year sales growth.
TOP
People on the Move
American Solutions for Business (asi/120075) has promoted Kathryn Hallstrom to vice president of human resources.
Click here to see all of this month's industry personnel announcements.


ADVERTISEMENT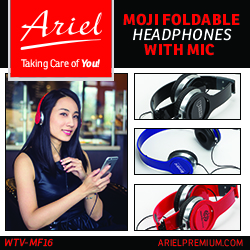 ADVERTISEMENT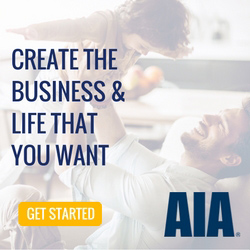 TOP

ESP® CRM And Orders Rolling Out
Latest features help distributors save time, create faster and more accurate orders and organize customer info, all in ESP.
Find out more.

BIC Graphic Directly Connected to ESP
Top 40 supplier BIC Graphic and its proprietary brands, BIC® and Norwood®, are now directly connected to ASI's ESP®.
Find out more.
TOP

THE ASI SHOW
ASI SHOW ORLANDO EDUCATION NOW AVAILABLE
The full Education schedule for ASI Show® Orlando – which you can attend for FREE as an ASI member benefit – is now live, and you have to check out everything that's NEW in 2017:
ALL NEW COURSES – 43 to choose from – for every level of industry experience and interest.
90 MIN. WORKSHOPS have been added to the end of selected tracks as a final interactive session to tie all the track courses together.
NEW SPEAKERS and returning veteran speakers offer their expertise.
ALL NEW TRACKS, including one featuring sessions similar to 'TED Talks' and another focusing on niche markets.
Click here to view the complete education schedule now!
Register now for free using promo code promogram. No pre-registration is required for classes. Simply view the schedule, plan the courses you want to attend and we'll see you in the classroom! If you need help registering or have any questions regarding education or the full show schedule, give us a call at 800-546-3300.
Follow ASI Show on Twitter and Instagram, and like us on Facebook.  





This message/promotion was sent by Advertising Specialty Institute, Inc., 4800 Street Road, Trevose, PA 19053
For questions/inquiries please contact our Customer Service Team at CustomerService@asicentral.com.
To unsubscribe from all of our mailings, click here or send an email to our Customer Service Team CustomerService@asicentral.com
with the Email Address in the subject line. To unsubscribe from the Counselor PromoGram e-Newsletter email list only, click here