NEWS STORIES


Counselor Reveals Industry's 75 Best Places to Work
Follow along all week as we announce the 75 best workplaces in the promotional product industry. Each day, we will reveal 15 companies in the rankings, leading up to the top company on the list being announced on Friday. Each company will have a profile detailing the philosophies, policies and perks that make it a Best Place to Work.
Read Article




Shipping Prices Skyrocket, Cargo Stranded Due to Bankruptcy
One of the world's biggest shipping companies has left billions of dollars' worth of cargo stranded at sea after filing for bankruptcy. Dozens of Hanjin Shipping Co. ships carrying more than half a million cargo containers have been denied access to ports because of concerns over who would pay for unloading bills and docking fees. The timing is paramount as retailers and other companies gear-up for the holiday season.
Read Article




SPONSORED CONTENT
My Secret to Winning a Half Million Dollar Order
It is by no accident that Carolyn Schena, owner of Proforma Image & Design in Bloomfield Hills, MI, was able to secure an order worth more than $500,000 with a leading international technology company.
READ ARTICLE




Zika Threat Leads to Demand in Repellent Apparel
The spread of the Zika virus has spurred a surge in sales of industry apparel with built-in insect repellent. In addition, one supplier has just unveiled a line of insect-repelling activewear in response to the concern.




The Joe Show: Powerful New Products
In this episode of The Joe Show, Product Editor Joe Haley shows off an undercover bottle cooler masquerading as an aluminum water bottle. He also displays a bracelet that alerts users to reapply sun screen, a versatile fall field jacket and a variety of power banks with eye-catching color imprinting.




| | |
| --- | --- |
| | ADVERTISEMENT |
TOP
ADVERTISEMENT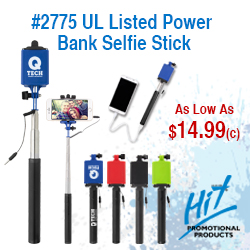 European Supplier Lexon Enters U.S. Market
Prominent European supplier Lexon announced it has launched an official U.S. branch office. The company, which was previously available in America on a limited basis, has partnered with importer Jose Copin and established its office and warehouse in West Palm Beach, FL.
Lexon's new branch office "is an important improvement in terms of direct and competitive prices with a local inventory to make quick deliveries," said René Adda, founder and CEO of Lexon. "We wish to bring to the U.S. market our 25 years of experience in design product development, and offer something different in the corporate gift market."

TOP
ADVERTISEMENT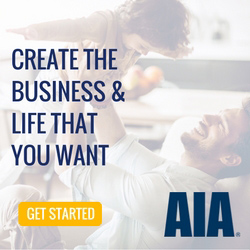 Handbag Supplier Accuses Tommy Hilfiger of Trademark Infringement
Leather handbag company GiGi New York, owned by Graphic Image (asi/57992), has issued a cease and desist order to Tommy Hilfiger for trademark infringement. GiGi New York claims the fashion giant has used the "GiGi" trademark on handbags and in the marketing of its fall/winter collection.
During New York Fashion Week last week, Hilfiger launched TOMMYxGiGi, a collaboration with model and reality TV star Gigi Hadid. GiGi New York argues that Hadid doesn't use the unique upper and lower case style that the supplier has trademarked.
Tom Glazer, owner of Graphic Image and GiGi New York, said Hilfiger responded to the cease and desist by stating it did "not intend to recognize" his company's rights in the trademarked logo.

TOP
In the News
The Branding Agency Powered by Proforma (asi/491894) announced it has partnered with a leading global supermarket chain to support its employee recruitment efforts. The chain is projected to spend $1 million on print, promotional products, apparel and e-commerce services.
CSE (asi/155807) was honored with Arby's Restaurant Group, Inc.'s Red Hat Supplier Achievement Award during the Arby's Worldwide Franchise Convention in Orlando.
Games People Play, Inc. (asi/91079) has introduced Prize Putt, a new mini golf game.
Hanes Branded Printwear (asi/59528) is offering a $6-per-dozen rebate on all fleece styles through December 31.
J.Charles (asi/62985) has unveiled its new logo and business promise, Beautifully Simple.

TOP
People on the Move
CPS/Keystone (asi/43051) welcomes Pete Gleason as vice president of sales.
Quality Certification Alliance welcomes Tim Brown as executive director – operations. Brown, who has previously worked for PPAI and Cintas (asi/162167) as well as his own consulting company, replaces Jeffrey P. Jacobs, who retired in April.
Click here to see all of this month's industry personnel announcements.
TOP

ESP® CRM And Orders Rolling Out
Latest features help distributors save time, create faster and more accurate orders and organize customer info, all in ESP.
Find out more.

Distributors Get Instant Access
The Magnet Group and Hit Promotional Products are now fully integrated with ESP®, giving distributors instant access to product inventory and the most updated pricing from the integrated suppliers.
Find out more.
TOP

THE ASI SHOW
THE ASI ROADSHOW IS IN FLORIDA THIS WEEK
Don't miss the ASI Roadshow as it travels to Sarasota on September 14 and Ft. Lauderdale on September 15. This is your opportunity to source products for the holiday and end-of-year sales seasons. With a convenient half-day schedule, this is the perfect opportunity to see clients in the area, train new members of your sales team and network with other industry professionals.
Register here for the last two days of the Florida Roadshow:
As an added member bonus, distributors can escort their clients on the show floor. This is the perfect opportunity to discuss projects with your suppliers and your clients. To protect your clients' information, they will be given a generic badge and yellow lanyard that will say "Escorted End-Buyer" with no other information. This will ensure suppliers know who they are speaking with and other distributors won't see any of their information.
Visit www.asiroadshow.com to register for free using promo code PROMOGRAM.
Follow ASI Show® on Twitter, Instagram and Facebook for the latest Roadshow updates, pictures, and event news.