NEWS STORIES


A Branovan Company Affiliates With HALO
HALO Branded Solutions (asi/356000) announced that A Branovan Company (asi/145008) has affiliated with the Top 40 distributor. "We are pleased to welcome the Branovan Company team to the HALO family," said Dale Limes, senior vice president of sales for HALO. "Their affiliation will improve our presence in a key Midwest market and will add blue-chip Branovan Company clients to HALO's industry-leading support platform."
Read Article




Trump Retakes ASI Presidential Poll Lead
After two months of trailing in the ASI Presidential Promo Poll, Donald Trump has retaken the lead over Democratic rival Hillary Clinton. The Republican presidential candidate now leads among U.S. consumers by 51% to 49%. The numbers are a staggering reversal from the last edition of the poll two weeks ago, which saw Trump behind by 12 percentage points (56%-44%) as Clinton expanded her lead for the second consecutive edition of the poll.
Read Article




SPONSORED CONTENT
Smart Strategies For Making Your Business More Profitable
Skip the stairs. Take the elevator. There are faster, easier, more profitable ways to attain new heights in the printing and promotional products business. Here's how.
READ ARTICLE




The Joe Show: Leave a Lasting Impression & Grow Sales
In this episode of The Joe Show, Product Editor Joe Haley features a lightweight quarter-zip pullover that's ideal for the fall months, a bowl made out of a vintage vinyl record that's ideal for music studios and radio stations, and custom Chia Pets depicting the current presidential candidates.




ADVERTISEMENT


ADVERTISEMENT

TOP
Deluxe Acquires B&B Solutions
Deluxe Corporation, parent company of Top 40 distributor Safeguard (asi/316203), acquired Mabelvale, AR-based B&B Solutions (asi/131601). Financial terms of the deal were not disclosed.
"B&B Solutions was a company with a mature sales force, and many of them were involved in the ownership of the company," Jerry Spears, owner of B&B Solutions, told Counselor. "As the majority shareholder and CEO, I was ready to retire, and the remaining shareholders were not in a position to buy my interest. We as an ownership group made the decision to respond to an interest that Deluxe had shown in our company. They made us a fair offer and, after much due diligence both ways, we agreed to terms."

TOP
ADVERTISEMENT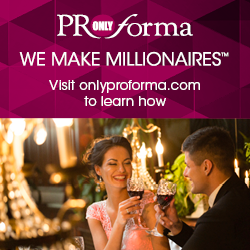 Report: Snapchat Ad Revenue to Hit $1 Billion in 2017
Snapchat's ad revenue is expected to grow to almost $1 billion in 2017, according to market research company eMarketer.
A new report shows that the social media app will earn $935.46 million in ad revenue next year. eMarketer projects Snapchat will earn about $366.69 million this year.
"Advertisers are attracted to Snapchat for its broad reach among young millennials and those in Generation Z, which are valuable demographic groups for many businesses," eMarketer principal analyst Cathy Boyle said in the report. "To engage those often hard-to-reach consumers, Snapchat has expanded its advertising portfolio over the past year to include a wider array of video ads, and more sponsored geofilters and sponsored lenses."

TOP
ADVERTISEMENT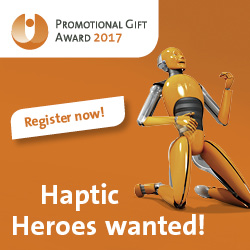 Obituary: Susan Ritchie, NNEP
Susan Ritchie, one of the cofounders of the National Network of Embroidery Professionals (NNEP) (asi/187622), died in her sleep August 28, after a three-year struggle with cancer. She was 81. The Stow, OH, woman is survived by her husband of 59 years, Arch; children Kevin, Bruce, Jennifer Cox and Barbara Bebinger; and nine grandchildren. She is also survived by her brother William A. Williams and sister Barbara Thomas.

TOP
ADVERTISEMENT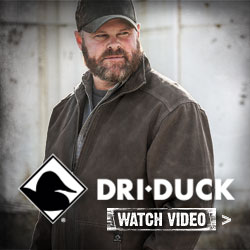 Call for Nominations: Supplier Sales Rep/Supplier CSR of the Year
Supplier Global Resource, the industry's only magazine dedicated to ad specialty suppliers, is holding its 7th annual Supplier Sales Rep of the Year contest to recognize outstanding performance, exemplary service and top-notch professionalism. In addition, the magazine will recognize the best supplier customer service rep – a person who continually goes over and above for his or her distributor clients.
Distributors, do you work with a supplier customer service rep who makes your job infinitely easier, faster and more streamlined? Do you have a supplier sales partner who always puts you and your customers' needs first and has a "do whatever it takes" attitude to make you shine? If you know the perfect contenders for both awards, email the nominees' names and details regarding what makes her or him award-worthy to Michele Bell (mbell@asicentral.com), editor of Supplier Global Resource, by this Friday, September 9.

TOP
In the News
Custom Craft Trophy & Embroidery and Plant-a-Seed Promotional (asi/470684) have merged operations and are now located at 118 N Highland Ave., Plymouth, WI. Dan Plopper of Plant-a-Seed will lead Custom Craft's promotional products division.
Expert Brand (asi/53404) announced it will collaborate with fashion apparel startup Nobitech to offer insect-repelling clothing.
Justincase (asi/63698) has introduced its 2017 product catalogue with more than 280 items available. For more information, visit www.justincasepromo.com.
Republic Promos (asi/307316) made the Austin Business Journal's Top 50 Fastest Growing Companies in Austin, TX.
World Emblem Canada (asi/98265) has relocated its Canadian facility to a new, larger manufacturing plant that is approximately 10,000 square feet – twice the size of its previous location. The new facility is located at 5466 Timberlea Blvd., Unit #2, Mississauga, ON L4W 2T7.

TOP
People on the Move
Polyconcept North America welcomes Laura Ouellette as its multi-line representative in the Golf and Resort Channel for customers in GTA Central and Eastern Ontario.
Click here to see all of this month's industry personnel announcements.
TOP

ESP® CRM And Orders Rolling Out
Latest features help distributors save time, create faster and more accurate orders and organize customer info, all in ESP.
Find out more.

Distributors Get Instant Access
The Magnet Group and Hit Promotional Products are now fully integrated with ESP®, giving distributors instant access to product inventory and the most updated pricing from the integrated suppliers.
Find out more.
TOP

THE ASI SHOW
IMPROVE YOUR ASI SHOW® EXPERIENCE WITH THE NEW MATCHMAKING SYSTEM
We've launched a NEW matchmaking system embedded in the registration process for the 2017 ASI Shows! Register now for Orlando, Dallas and Chicago and get matched with suppliers based on product categories of interest to you, then request a meeting with them on site at the show.

Once registered, you'll be able to select product categories you sell or are interested in offering to your clients, then you will be provided with a list of exhibitors that sell those products. The system enables you to contact them by email to request an appointment. Click here for a step-by-step video!

Now, you will be able to create a specific schedule that really maximizes your time and the opportunity that ASI Show represents! For more information on the ASI Show matchmaking system or for help registering, call one of our registration specialists at (800) 546-3300 or visit www.asishow.com.

Follow ASI Show on Twitter and Instagram, and like us on Facebook.