NEWS STORIES


Drone Guidelines Go Into Effect
The Federal Aviation Administration's new set of rules for commercial drone use officially began on Monday, August 29, removing some barriers for drone deliveries but leaving others in place. These new guidelines require companies to register their drones online and then pass a knowledge test to be certified, a lesser restriction than previously needing a manned aircraft pilot's license.
Read Article




Lead Forces M&M'S Jewelry Recall
High lead content has forced the Consumer Product Safety Commission (CPSC) to issue a recall on M&M'S-branded jewelry. Children's jewelry is among the recalled pieces, which include earrings, rings, bracelets and necklaces sold between May 2015 and July 2016.
Read Article




7 Emerging B2B Trends
Identifying market shifts can help you plan ahead and outmaneuver competitors. With that in mind, here's a look at seven B2B trends that will affect your sales, client base and marketing strategy in the present and near term.
READ ARTICLE




The Joe Show: Smart New Products
In this episode of The Joe Show, Product Editor Joe Haley features innovative, convenient products that work perfectly on the go, including a cellphone wallet with a built-in stand and a shatter-resistant glass refillable bottle with a silicone sleeve. Joe also features a comfortable desk accessory, a fun light-up party item and a vest for outdoor enthusiasts.




| | |
| --- | --- |
| | ADVERTISEMENT |
TOP
Obama Administration Proposes Immigrant Entrepreneur Rule
A new rule proposed by President Obama's administration would broaden the opportunities for immigrant entrepreneurs to start companies in the United States. The Department of Homeland Security [DHS] would allow these entrepreneurs to stay between two to five years with the option to apply to stay longer.

In announcing the proposed rule (dubbed the International Entrepreneur Rule), administration officials highlighted the fact that 40% of Fortune 500 companies were started by immigrants or children of immigrants, and that one in four small business and high-tech start-ups were launched with the help of immigrants. "[The] DHS is proposing clear criteria to identify on a case-by-case basis entrepreneurs who would provide significant public benefit to the United States," wrote White House officials Tom Kalil and Doug Rand in a post announcing the rule.


TOP
Industry Scam Alert
Promotional product companies need to be on alert for potential scams after a handful of suppliers were targeted by thieves posing as distributors and using stolen credit cards to place orders. In one case, a scammer posed as a known distributor and used that distributor's ASI number to order from a supplier.
Scammers generally claim to be a new company that needs products shipped immediately such as within seven days. They often ask for large quantities of blank USBs, cellphone accessories and other electronics. They use stolen credit cards – which may not yet be reported stolen – to pay for ordered products. Most of the cards are personal versus corporate cards, which is not unusual in this industry. They often ask to have products shipped to warehouses near airports.

TOP
ADVERTISEMENT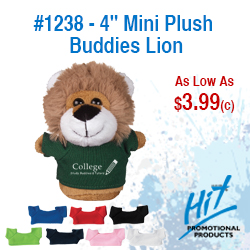 Call for Nominations: Supplier Sales Rep/Supplier CSR of the Year
Supplier Global Resource, the industry's only magazine dedicated to ad specialty suppliers, is holding its 7th annual Supplier Sales Rep of the Year contest to recognize outstanding performance, exemplary service and top-notch professionalism. In addition, the magazine will recognize the best supplier customer service rep – a person who continually goes over and above for his or her distributor clients.
Distributors, do you work with a supplier customer service rep who makes your job infinitely easier, faster and more streamlined? Do you have a supplier sales partner who always puts you and your customers' needs first and has a "do whatever it takes" attitude to make you shine? If you know the perfect contenders for both awards, email the nominees' names and details regarding what makes her or him award-worthy to Michele Bell (mbell@asicentral.com), editor of Supplier Global Resource, by Friday, September 9.

TOP
ADVERTISEMENT

In the News
Polyconcept North America has launched a new sales tool called BrandedPromotions.com to help distributor account executives drive holiday and year-end gift sales. For more information, visit www.pcna.com.
The International Minute Press (asi/377095) design, print and marketing center located at 8450 Chapel Hill Road in Cary, NC, is under new management. Neal Sugarman has taken over the center and brings a strong background in business development, marketing and sales to the table.

TOP
People on the Move
The Magnet Group (asi/68507) announced it has promoted Dan Jellinek to executive vice president for brands Perfect Line (asi/77350) and Castelli (asi/44305).
Click here to see all of this month's industry personnel announcements.
TOP

ESP® CRM And Orders Rolling Out
Latest features help distributors save time, create faster and more accurate orders and organize customer info, all in ESP.
Find out more.

Distributors Get Instant Access
The Magnet Group and Hit Promotional Products are now fully integrated with ESP®, giving distributors instant access to product inventory and the most updated pricing from the integrated suppliers.
Find out more.
TOP

THE ASI SHOW
THE ASI SHOW BASH AT UNIVERSAL ORLANDO™
We're throwing a party at Universal's Islands of Adventure™ just for you to enjoy all the thrills of The Wizarding World of Harry Potter™ - Hogsmeade™, the colossal Skull Island: Reign of Kong™, and the jungles of Jurassic Park™. It's a night of unforgettable entertainment, and it's all waiting for you.   
 
Attractions and entertainment include:
Harry Potter and the Forbidden Journey™
Dragon Challenge™
Flight of the Hippogriff™
Skull Island: Reign of Kong™
Jurassic Park River Adventure™
Scheduled performances by the Frog Choir, Triwizard Spirit Rally and a DJ
This action-packed evening of fun includes multiple dinner options, open bar, dancing and photos with characters!
For a limited time, ASI members can attend for just $10*! But hurry, this offer ends September 20, so register now for ASI Show Orlando, using promo code PROMOGRAM and order your discounted gala tickets! For more information on ASI Show Orlando, call 800-546-3300 or visit www.asishow.com.
Follow ASI Show on Twitter and Instagram, and like us on Facebook.
*ASI distributor and decorator member companies who register by September 20, 2016 can order up to two tickets to the ASI Show Bash at Universal Orlando™ for $10 each (a $120 value per ticket). Additional tickets will be $55 through December 27, 2016 then $75 from December 28 through January 18, 2017. Tickets on site will be $95. No children under 12 years of age allowed.