NEWS STORIES


Alibaba Revenue, Stock Price Soar
China-based Alibaba Group has announced its biggest earnings to date, with revenue for the quarter ended June 30 reaching $4.84 billion, up 59% from 2015. Its China commerce retail sector, which comprises nearly 80% of its revenue, surged 49% to $3.52 billion, the highest growth rate since Alibaba's record-breaking IPO in 2014. The revenue growth contributed to Alibaba's stock increasing 5% to $92.10 in the New York Stock Exchange, its highest amount in a year.
Read Article




Private Equity Firm Invests in BDA
Cyprium Partners, a Cleveland-based private equity firm, announced it has made a non-controlling investment in Top 40 distributor BDA (asi/137616). Terms of the investment were not disclosed. Cyprium bills itself as a group of "non-control investors" that provides capital to privately held companies while allowing owners and management to retain their controlling interests.
Read Article




InnerWorkings Grows Q2 Revenue, Expands Internationally
Top 40 distributor InnerWorkings (asi/168860) released its full second-quarter earnings report, including revenue of $269.2 million in the quarter for a year-over-year increase of 6.7%. The company accumulated $65.1 million in gross profit, which was a 10.4% increase compared to the previous year.
READ ARTICLE




The Joe Show: New Products for Fall Promotions
In this episode of The Joe Show, Product Editor Joe Haley has a fun Bluetooth speaker with a full-color imprint, and a school pouch with useful supplies, just in time for back-to-school season. Clients will also love a water-resistant jacket that turns into a sling bag and a lanyard with a built-in device charger.




| | |
| --- | --- |
| | ADVERTISEMENT |
TOP
4imprint Names New Chairman
4imprint Group plc, parent company of Top 40 distributor 4imprint (asi/197045), has appointed Paul Moody as non-executive chairman, effective December 1. Moody will replace current Chairman John Poulter, who earlier this year announced his intention to retire.

Moody joined 4imprint in February as non-executive director. He last spent 17 years at British soft-drink maker Britvic plc (including eight years as chief executive), and currently serves on the boards of Johnson Service Group plc and Pets at Home Group plc.


TOP
ADVERTISEMENT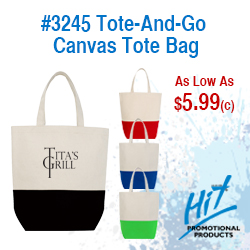 Gemline Expands Partnership with Moleskine
Top 40 supplier Gemline (asi/56070) announced it will now carry the entire Moleskine product line in both the U.S. and Canada as a result of an expanded partnership. The exclusive arrangement started August 1. Since September of 2013, Gemline had carried a select offering of Moleskine notebooks and journals as the exclusive supplier of the brand to the promotional product industry.

Gemline also said it is adding innovative decoration techniques to support the Moleskine line.

"We have experienced tremendous growth with Moleskine in the past two and a half years, an iconic brand we admire for its heritage as well as its creative and innovative vision," said Bret Clemons, vice president of sales, marketing and design at Gemline. "We are very excited about our expanded, long-term partnership as it will provide customers with new branding solutions by allowing easy access to the complete Moleskine product offering."


TOP
ADVERTISEMENT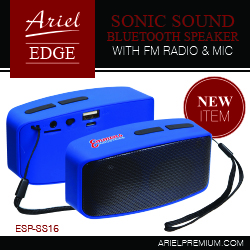 U.S. Reports Significant Job Growth
The U.S. economy far outpaced economists' predictions by generating 255,000 jobs in July. Analysts had forecast a gain of 180,000, but significant hiring across sectors led to a stronger-than-expected month. And with back-to-back months of strong job growth, economic experts are now taking a more optimistic view of the U.S. economy in addition to acknowledging the possibility of a pending interest rate hike.

The U.S. Department of Labor reported that the professional and business services sector added 70,000 positions. Meanwhile, health-care jobs jumped by 43,000 and leisure/hospitality shot up by 45,000. The construction and manufacturing industries also bolstered their ranks, growing by 14,000 positions and 9,000 positions, respectively. Even the government got in on the hiring, adding 38,000 jobs.

"The strength of July's employment report was unusually broad-based," Paul Ashworth, chief U.S. economist at Capital Economics, told CNBC.

TOP
ADVERTISEMENT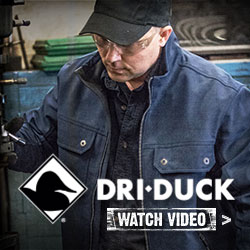 Call for Nominations: Supplier Sales Rep/Supplier CSR of the Year
Supplier Global Resource, the industry's only magazine dedicated to ad specialty suppliers, is holding its 7th annual Supplier Sales Rep of the Year contest to recognize outstanding performance, exemplary service and top-notch professionalism. In addition, the magazine will recognize the best supplier customer service rep – a person who continually goes over and above for his or her distributor clients.

Distributors, do you work with a supplier customer service rep who makes your job infinitely easier, faster and more streamlined? Do you have a supplier sales partner who always puts you and your customers' needs first and has a "do whatever it takes" attitude to make you shine? If you know the perfect contenders for both awards, email the nominees' names and details regarding what makes her or him award-worthy to Michele Bell (mbell@asicentral.com), editor of Supplier Global Resource, by Friday, September 9.

TOP
In the News
Champro Sports (asi/44612) has launched an updated sportswear and new outerwear product line for ASI member distribution. The line is in addition the company's collection of team uniforms. For more information, contact Jim Dusbiber at jdusbiber@champrosports.com.
Drum-Line, Inc. (asi/50873) has introduced a new collection of adult coloring products featuring wall calendars, desk pads, monthly planners and journals.
Strategic Factory, in Owings Mills, MD, has been named a finalist in the Baltimore Business Journal's 2016 Best Places to Work award. Strategic Factory specializes in printing, graphic design and promotional products.

TOP
People on the Move
Shumsky (asi/326300) announced that Keith Hawk, senior vice president of sales at LexisNexis, Inc., has joined the Shumsky Advisory Board.
Click here to see all of this month's industry personnel announcements.
TOP

ESP® CRM And Orders Rolling Out
Latest features help distributors save time, create faster and more accurate orders and organize customer info, all in ESP.
Find out more.

Distributors Get Instant Access
The Magnet Group and Hit Promotional Products are now fully integrated with ESP®, giving distributors instant access to product inventory and the most updated pricing from the integrated suppliers.
Find out more.
TOP

THE ASI SHOW
JUST ANNOUCED: THE ORLANDO GALA CELEBRATION AT UNIVERSAL ORLANDOTM
We're throwing a party at Universal's Islands of Adventure™ just for you to enjoy all the thrills of The Wizarding World of Harry Potter™ - Hogsmeade™, the colossal Skull Island: Reign of Kong™, and the jungles of Jurassic Park™. It's a night of unforgettable entertainment, and it's all waiting for you.
 
Attractions and entertainment include:
Harry Potter and the Forbidden Journey™
Dragon Challenge™
Flight of the Hippogriff™
Skull Island: Reign of Kong™
Jurassic Park River Adventure™
Scheduled performances by the Frog Choir, Triwizard Spirit Rally and a DJ
This action-packed evening of fun includes multiple dinner options, open bar, dancing and photos with characters!
For a limited time, ASI members can attend for just $10! But hurry, this offer ends September 20, so register now for ASI Show® Orlando, using promo code PROMOGRAM and order your discounted gala tickets! For more information on ASI Show Orlando, call (800) 546-3300 or visit www.asishow.com.
Follow ASI Show on Twitter and Instagram, and like us on Facebook.