NEWS STORIES


Boston Red Sox Cancel Bobblehead Giveaway
The Boston Red Sox cancelled plans to give out promotional bobbleheads at Fenway Park on August 9, just hours before a game against the New York Yankees, after they were deemed racially offensive. The bobbleheads, depicting Red Sox star David Ortiz, who will retire after the current season, were pulled by team management shortly before the gates opened.
Read Article




Fossil Reports Q2 Earnings
A stronger U.S. dollar and competition from smartwatches were key factors in causing worldwide second-quarter sales, profits and earnings per share to decline at Fossil Group Inc., parent company of Fossil Corporate Markets (asi/55145).
Read Article




SPONSORED CONTENT
$400k to $4 million in Less Than 4 Years
Ask Melinda Durkee, co-owner of Proforma Durkee., and she will tell you, "At first I was very hesitant to consider Proforma, but now I think it's one of the best things we've ever done." After joining Proforma in September of 2012, she and her husband, Mike Durkee, grew their business to $4 million in less than four years and now ask themselves why they did not join sooner.
READ ARTICLE




Tray, Inc. Acquires JB Creative Services
Tray, Inc. (asi/346315) announced it has acquired Maryland-based distributor JB Creative Services (asi/232343). Financial terms of the deal were not released. The companies will combine facilities and employees throughout the summer, and headquarters will remain at Tray, Inc.'s office in Glen Burnie, MD.




The Joe Show: Awesome New Products
In this episode of The Joe Show, Product Editor Joe Haley has a fun Bluetooth speaker with a full-color imprint, and a school pouch with useful supplies, just in time for back-to-school season. Clients will also love a water-resistant jacket that turns into a sling bag and a lanyard with a built-in device charger.




ADVERTISEMENT


ADVERTISEMENT

TOP
Fastest-Growing Companies in the Promo Industry, 2016
The fastest-growing distributor has grown by 1,200% in the last three years, yet somehow has restrained itself to focus on manageable growth. The fastest-growing supplier would take a single-piece order of its innovative products over a 1,000-piece order every day of the week.

Clearly, there is no set playbook to making the list of the fastest-growing companies in the industry (which is measured by revenues from 2013-2015). What these companies do share is a strategic vision to set themselves apart from competitors – and a fanatical commitment not to deviate from that path. By doing so, they are raising the bar on how quickly the best promo product companies can grow.

TOP
ADVERTISEMENT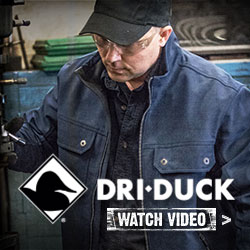 Restaurant Industry Sales Slow
Trouble is brewing for the restaurant industry as sales have flatlined over the past several months. The National Restaurant Association's Restaurant Performance Index (RPI), which tracks the industry's health, declined for the second consecutive month in June, and fast-food sales have stalled since March.
The RPI's Current Situation Index hit 99.9 in June, down 0.3% from a level of 100.2 in May and the first time in five months that the index dipped below the 100 level. Its Expectations Index dipped to 100.7 in June, down 0.4% from May and its lowest level in six months. "The uneven trend that the RPI followed during the first half of 2016 was due in large part to choppy same-store sales and customer traffic results," said Hudson Riehle, senior vice president of research for the National Restaurant Association.

TOP
Study: Marketers Prioritizing Personalization
Creating personalized marketing content is marketers' top goal for their data collection. That's according to a new study, entitled "Data-Driven Marketing for Personalization," from marketing research firm Ascend2, in which seven out of 10 respondents report that personalization as a form of targeted marketing is the primary objective when utilizing collected data on leads, prospects and current clients.
"Personalizing the customer experience is a top priority for 70% of data-driven marketing strategies," said Todd Lebo, partner and CMO for Ascend2. "Personalization of email messages, landing pages and contact data segmentation are the top tactics used to meet this goal."
A clear majority of respondents (95%) believe that data-driven personalization is increasingly effective as a marketing strategy to boost customer experience. However, for optimal ROI on personalized content, marketers are finding that data must be collected and analyzed effectively. The study found that, while 81% of the 220 respondents describe their data marketing as above average, only 37% stated it was "very successful."

TOP
BDA Opens New UK Office
Top 40 distributor Bensussen Deutsch & Associates, LLC (asi/137616) has opened a new office in the United Kingdom to serve the markets in Europe, the Middle East and Africa (EMEA) and to meet increasing demand for branded products overseas. Located just outside London, the new facility will serve as the corporate office for BDA's UK team.
"We are so excited to be able to combine the power of merchandise and BDA's service excellence for our amazing clients both existing and future, on a global scale," said Jay Deutsch, CEO and cofounder of BDA, in a statement. "As more and more Fortune 1000 companies both in the U.S. and abroad are fueled by market expansion, and the growing demand for localized in-territory activations, BDA is committed to helping our clients win."

TOP
Does Your Company Have Unique Benefits?
Counselor is looking for industry companies that provide their employees with the most unique perks and benefits. Do you offer unlimited vacation time? Have you completely revamped the performance review process or done away with it altogether? Do you have no official work hours for employees? Do you provide doctors and medical services on site?

If your company offers these kinds of benefits, please send an email to Andy Cohen, ASI Editorial Director, at acohen@asicentral.com with a brief description of the unique perk, when it was instituted and how it has impacted your company's culture. You may be contacted for a future article in Counselor magazine.

TOP
In the News
Gemline (asi/56070) is now the exclusive supplier of the complete Moleskine America Inc. (asi/71990) product line.
Logomark (asi/67866) has announced the grand prize winner of its 12 Weeks of Summer campaign: Paula Scheidler of American Solutions for Business in Oregon won a trip for two to Southern California, a visit to the Logomark facility in Tustin, CA, dinner with Logomark CEO Trevor Gnesin and his executive staff and two days of fun in the sun.
Taylor Communications (asi/333647) announced it now offers ISO/TS certified labels in Mexico.

TOP
People on the Move
Stran Promotional Solutions (asi/337725) welcomes Scott Stewart as vice president of business development.
Click here to see all of this month's industry personnel announcements.

TOP

ESP® CRM And Orders Rolling Out
Latest features help distributors save time, create faster and more accurate orders and organize customer info, all in ESP.
Find out more.

Distributors Get Instant Access
The Magnet Group and Hit Promotional Products are now fully integrated with ESP®, giving distributors instant access to product inventory and the most updated pricing from the integrated suppliers.
Find out more.
TOP

THE ASI SHOW
KEYNOTE SPEAKERS ANNOUNCED FOR THE 2017 ASI SHOWS          
The ASI Show® delivers an experience you won't find anywhere else! We value our members and make attending the ASI Show affordable and easy. Plus, we bring high-profile keynoters who offer valuable advice to inspire and help you grow your business.

Register today and see:
As an ASI member, you get FREE general admission to the keynote, plus you're able to purchase an early-admission ticket so you get the best seat in the house! Or purchase a meet-and-greet ticket (which includes early admission seating) to get one-on-one exposure and a photo with these presenters. But, act now – availability is limited!
Register early using promo code PROMOGRAM to take advantage of special offers. For more information on the 2017 ASI Shows, visit www.asishow.com.
Follow ASI Show on Twitter and Instagram, and like us on Facebook.