NEWS STORIES


Starbucks Recalls Millions of Steel Straws
Starbucks has recalled nearly 3 million stainless-steel straws due to injuries to young children. Four reports of mouth lacerations to young children while drinking have been reported. The straws were manufactured in China and imported directly by Starbucks. In a statement, Starbucks advised consumers to not allow children to handle or use the straws.
Read Article




BIC Reveals Q2 Results
France-based BIC Group, the parent company of Top 40 supplier BIC Graphic (asi/40480), decreased its revenues by 1.1% in the second quarter to reach 616 million euros ($683 million). On a comparative basis (taking into account exchange rates and excluding acquisitions and other events), sales increased by 4.2%. The company's net promotional product sales decreased 2.7% in the second quarter but increased by 0.3% on a comparative basis.
Read Article




SPONSORED CONTENT
$400K to $4 Million in Less Than 4 Years
Ask Melinda Durkee, co-owner of Proforma Durkee, and she will tell you, "At first I was very hesitant to consider Proforma, but now I think it's one of the best things we've ever done." After joining Proforma in September of 2012, she and her husband, Mike Durkee, grew their business to $4 million in less than four years and now ask themselves why they didn't join sooner.
READ ARTICLE




The Joe Show: New Products to Charge Up Sales
In this episode of The Joe Show, Product Editor Joe Haley offers the perfect product to feed our mobile device addiction (and desperate need for battery). He also shows off a handy umbrella in a compact traveling case, a tumbler package perfect for golf tournaments and a bag and pen that will fit seamlessly into your core product selection.
WATCH THE JOE SHOW




| | |
| --- | --- |
| | ADVERTISEMENT |
TOP
InnerWorkings Posts Q2 Revenue Increase
Top 40 distributor InnerWorkings (asi/168860) reported revenue of $269.2 million in the second quarter, a year-over-year increase of 6.7%. The company accumulated $65.1 million in gross profit, which was a 10.4% increase compared to the previous year. Its Q2 profit accounted for 24.2% of its quarterly revenue, compared to 23.4% of the company's second quarter revenue in 2015.
Year-to-date, the company has increased its revenue by 9.3% for a total of $540.3 million. Gross profit for the first half was $127.0 million, an increase of 11.4% compared to the prior-year period.

TOP
ADVERTISEMENT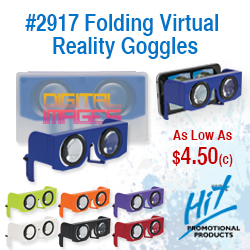 The Trial of the Digital Century
Is the smartphone more curse than blessing? At first glance, the question might seem ridiculous. The constant connectivity mobile phones provide, many say, enables salespeople to be more efficient, productive and adaptable. Nonetheless, a growing body of research suggests that smartphones may be a double-edged sword, negatively affecting everything from critical thinking to the ability to form relationships.

In this article, both sides of the argument are presented, with opinions from academics and salespeople, along with data from various studies. Then, after the case is laid out, nine additional strategies are offered to help master in-person communication – a lost art in a digital age where face-to-face time is at a premium.

TOP
ADVERTISEMENT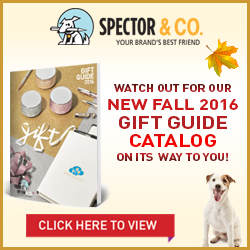 Two Wisconsin Distributors Merge
Sky High Marketing (asi/328476) of Waukesha, WI, and SalesSmith Inc. of Elm Grove, WI, have merged, forming an industry firm with annual sales of about $6.5 million. Effective September 1, the joining of forces empowers both companies to combine resources and offer additional services to both client bases, executives said.

In announcing the merger, the distributorships said all employees from both companies will remain and noted that the new firm will operate under the Sky High Marketing name. Matt and Mary Caye Smith, owners of SalesSmith, will become Sky High's CSO and COO.



TOP
ADVERTISEMENT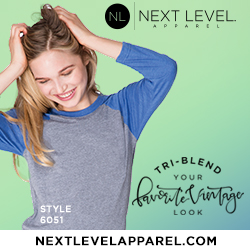 Does Your Company Have Unique Benefits?
Counselor is looking for industry companies that provide their employees with the most unique perks and benefits. Do you offer unlimited vacation time? Have you completely revamped the performance review process or done away with it altogether? Do you have no official work hours for employees? Do you provide doctors and medical services on site?

If your company offers these kinds of benefits, please send an email to Andy Cohen, ASI Editorial Director, at acohen@asicentral.com with a brief description of the unique perk, when it was instituted and how it has impacted your company's culture. You may be contacted for a future article in Counselor magazine.

TOP
In the News
HALO Branded Solutions (asi/356000) recently concluded its annual national sales meeting with record attendance of over 250 of the company's top account executives and over 150 supplier personnel from HALO's Preferred Supplier Program at the Rancho Bernardo Inn in San Diego, CA.
Sir Speedy (asi/398051) and PIP (asi/398585) named George Coriaty (of Sir Speedy) and Steve and Ellen Sax (of PIP) Franchisees of the Year at the annual Sir Speedy, PIP and Signal Graphics International Convention and Vendor Show, held July 21-23 at the Hyatt Regency New Orleans.
The British Promotional Merchandise Association will be hosting Promotional Products Week starting September 12. Events include BPMA Education Day on September 13, the BPMA Show on September 14, and the BPMA Awards that evening.

TOP
People on the Move
Brandinc US (asi/145212) welcomes Fred Huther as business development director.
Hub Pen Company (asi/61966) has promoted inside sales representative Timothy Fox to sales executive for the New England area.
Click here to see all of this month's industry personnel announcements.

TOP

ESP® CRM And Orders Rolling Out
Latest features help distributors save time, create faster and more accurate orders and organize customer info, all in ESP.
Find out more.

Distributors Get Instant Access
The Magnet Group and Hit Promotional Products are now fully integrated with ESP®, giving distributors instant access to product inventory and the most updated pricing from the integrated suppliers.
Find out more.
TOP

THE ASI SHOW
3 WEEKS LEFT TO REGISTER FOR THE ASI ROADSHOW NORTHEAST
The ASI Roadshow will be bringing top suppliers to the Northeast from August 29-September 2. With a convenient half-day schedule, you will be able to source products for your upcoming projects.
Register today for the city of your choice:
As an added member bonus, distributors can escort their clients on the show floor. This is the perfect opportunity to discuss projects with your suppliers and your clients. To protect your clients' information, they will be given a generic badge and yellow lanyard that will say "Escorted End-Buyer" with no other information. This will ensure suppliers know who they are speaking with and other distributors won't see any of their information.
Visit www.asiroadshow.com to register for free using promo code PROMOGRAM.
Follow ASI Show on Twitter, Instagram and Facebook for the latest Roadshow updates, pictures, and event news.





This message/promotion was sent by Advertising Specialty Institute, Inc., 4800 Street Road, Trevose, PA 19053
For questions/inquiries please contact our Customer Service Team at CustomerService@asicentral.com.
To unsubscribe from all of our mailings, click here or send an email to our Customer Service Team CustomerService@asicentral.com
with the Email Address in the subject line. To unsubscribe from the Counselor PromoGram e-Newsletter email list only, click here