NEWS STORIES


Deluxe Corporation Acquires InkHead
Deluxe Corporation, parent company of Top 40 distributor Safeguard (asi/316203), has acquired online distributor InkHead Promotional Products (asi/231159). Terms of the deal were not disclosed.
Read Article




How Sponsors Get Their Olympic-Branded Merchandise
In the Olympics, the signature event in Track & Field is the 100-meter sprint. Staples Promotional Products (asi/120601) has something similar: the 100-day dash, the crunch time that sponsors get serious about securing their Olympic-branded merchandise for the games.
Read Article




Hanes Announces Sales Decline in Q2
HanesBrands, parent company of Hanes Branded Printwear (asi/59528), announced revenue of $1.47 billion for the second quarter of 2016, down 3% from the same quarter last year and falling short of analyst estimates of $1.53 billion.




The Joe Show: Bet You'll Love These New Products
In this episode of The Joe Show, Product Editor Joe Haley gets the game going with branded beverage chips and logoed eyestrips for the sports enthusiast. He also features a versatile silicone holder for mobile devices and a vintage 45-rpm vinyl record made into a desk clock.




TOP

Clinton Maintains Post-Convention Lead In ASI Poll
After all that has happened with the Republican and Democratic National Conventions, Hillary Clinton retains her lead over Donald Trump in the latest ASI Presidential Promo Poll. Just as in the last poll, Clinton was chosen by 52% of American consumers compared to 48% for Trump.

TOP

Proforma Inducts Fran Ford Into Hall of Fame
Proforma (asi/300094) inducted industry veteran Fran Ford into the company's Hall of Fame at the 29th Annual Proforma Convention & Family Reunion, held at the Paris Las Vegas Hotel and Casino in July. Proforma honored Ford, the president of Castelli (asi/44305), for his achievements and industry expertise that led to strengthened business relationships and increased sales for Proforma owners.

"We are honored and proud to have Fran Ford as an advisor, confidant, friend and member of the Proforma Family," said Greg Muzzillo, founder of Proforma. "Fran's industry knowledge, experience and expertise have made him instrumental in helping Proforma continue to reach new levels of success and we are thankful for his vision and support."

Proforma also recognized 32 owners that joined the Million Dollar Club this year, nine of which are first-time members. There were also 18 first-time Multi-Million Dollar Club members, two new Five-Million Dollar Club members and three new 10-Million Dollar Club members.



ADVERTISEMENT


ADVERTISEMENT

ADVERTISEMENT

TOP
ADVERTISEMENT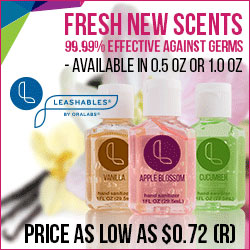 Instagram Announces New Feature, Challenges Snapchat
On Tuesday August 2, Instagram introduced Instagram Stories, a new feature that lets people share photos and videos having a life span of no more than 24 hours. Users can decorate the content with text or drawings, and then combine the images and videos into a story. The stories can be designated public or private, and users can choose if they want only a subsection of their followers to view them.
If this sounds familiar, it's because rival app Snapchat offers the same feature. Snapchat Stories allows users to combine photos and videos into a constant stream available for 24 hours. Brands such as Cosmopolitan, ESPN and Buzzfeed have leveraged the platform for digital advertising, offering daily stories to Snapchat users who don't even have to follow the brands.

TOP
Does Your Company Have Unique Benefits?
Counselor is looking for industry companies that provide their employees with the most unique perks and benefits. Do you offer unlimited vacation time? Have you completely revamped the performance review process or done away with it altogether? Do you have no official work hours for employees? Do you provide doctors and medical services on site?

If your company offers these kinds of benefits, please send an email to Andy Cohen, ASI Editorial Director, at acohen@asicentral.com with a brief description of the unique perk, when it was instituted and how it has impacted your company's culture. You may be contacted for a future article in Counselor magazine.

TOP
Correction
In Tuesday's edition of Promogram, Counselor incorrectly labeled revenue figures for 4imprint as "earnings." The distributor increased its half-year revenues (not earnings, as indicated in the original newsletter) by 17% compared to last year for a total of $270.2 million. For the complete article on 4imprint's half-year financial figures, click here.

TOP
In the News
Benchworks (asi/137190) has announced that the company was honored with two prestigious industry awards: Thad L. Bench, Sr., CEO of Benchworks, was chosen as a 2016 PM360 ELITE 100 winner, and the company was also selected by Medical Marketing & Media magazine as one of the Top 100 Healthcare Agencies in the United States.
Dockyard Apparel (asi/50246) has introduced the Hooded Work Jacket, a high-quality, durable and comfortable coat designed for working men and women, built to withstand the elements.

TOP
People on the Move
FITS Accessories (asi/71107) has appointed Bell Marketing as its multi-line representation for Eastern and Northeastern Ontario.
Click here to see all of this month's industry personnel announcements.

TOP

ESP® CRM And Orders Rolling Out
Latest features help distributors save time, create faster and more accurate orders and organize customer info, all in ESP.
Find out more.

Distributors Get Instant Access
The Magnet Group and Hit Promotional Products are now fully integrated with ESP®, giving distributors instant access to product inventory and the most updated pricing from the integrated suppliers.
Find out more.
TOP

THE ASI SHOW
2017 ASI SHOW KEYNOTE SPEAKERS ANNOUNCED      
The ASI Show® delivers an experience you won't find anywhere else! We value our members and make attending the ASI Show affordable and easy. Plus, we bring high-profile keynoters who offer valuable advice to inspire and help you grow your business. Register today and see:
As an ASI member, you get FREE general admission to the keynote, plus you're able to purchase an early admission ticket so you get the best seat in the house! Or purchase a meet-and-greet ticket (which includes early admission seating) to get one-on-one exposure and a photo with these presenters. But act now – availability is limited!
Register early using promo code PROMOGRAM to take advantage of special offers. For more information on the 2017 ASI Shows, visit www.asishow.com.
Follow ASI Show on Twitter and Instagram, and like us on Facebook.





This message/promotion was sent by Advertising Specialty Institute, Inc., 4800 Street Road, Trevose, PA 19053
For questions/inquiries please contact our Customer Service Team at CustomerService@asicentral.com.
To unsubscribe from all of our mailings, click here or send an email to our Customer Service Team CustomerService@asicentral.com
with the Email Address in the subject line. To unsubscribe from the Counselor PromoGram e-Newsletter email list only, click here