NEWS STORIES


U.S. Economy Misses Q2 Expectations
The American economy expanded less than expected in the second quarter of 2016, though a rise in consumer spending indicates promise for the rest of the year. Gross domestic product increased at an annual rate of 1.2% during April, May and June, falling below economists' predictions of a 2.6% rise in growth and landing just above a downwardly revised .8% for the first quarter, the Commerce Department reported.
Read Article




4imprint Reports Half-Year Sales Growth
Counselor Top 40 distributor 4imprint (asi/197045) announced that its half-year earnings this year grew 17% compared to last year for a total of $270.2 million. The group's North American business (which accounts for 96% of 4imprint's revenue) grew by the same amount while its U.K. and Ireland locations grew 14% in the British pound and 7% in U.S. dollars.
Read Article




Counselor Product Design Award Winners Revealed
Which industry products set the bar when it comes to quality, design and aesthetics? Find out, as Counselor named the best in class in 13 different product categories – items that will be instant hits with your clientele.
READ ARTICLE




The Joe Show: Sweet New Products
In this episode of The Joe Show, Product Editor Joe Haley preaches safety with a light-up mobile phone armband that will keep joggers safe at night and during the early morning. He also shows off a great item for championship football teams, a compelling trade show giveaway and a handy pouch for sporting enthusiasts.
WATCH THE JOE SHOW




TOP

San Diego Adopts Bag Ban
San Diego has become the 150th municipality in California to institute a ban on single-use plastic bags. The City Council recently voted 6-3 in favor of an ordinance that prohibits grocery stores, pharmacies and corner markets from distributing the bags. In addition, San Diego requires stores subject to the ban to charge at least 10 cents for each paper bag they hand out.

"Citizens across the state have demonstrated the ability to transition to more sustainable, reusable bags, and I'm confident that the citizens of San Diego will quickly adopt this beneficial practice," said City Council President Sherri Lightner, as reported by The San Diego Union-Tribune.


TOP

Harry Potter Fans Load Up On Cursed Child Giveaways
The release of the latest Harry Potter book once again cast a spell on thousands of the wizard's biggest fans, who congregated in midnight parties across the country while dressing up in costume and angling for giveaways.

They all eagerly awaited the release of Harry Potter and the Cursed Child, which (long after the series was thought to be concluded) returns to the Potter universe to follow Harry as an adult and father of three children. The book is a printed script from the London play penned by Potter author J.K. Rowling and other collaborators. With anticipation sky high – it was the most pre-ordered book in Barnes & Noble history – publisher Scholastic chose to release the book at midnight on Sunday, July 31, as was traditionally done with Rowling's Potter titles.

Bookstores throughout the U.S. celebrated with midnight release parties that included costume and trivia contests, readings from the series and latest book, a Hogwartsian "Sorting Ceremony" and all manners of games and activities. Included among them was a whole host of giveaways.




ADVERTISEMENT

ADVERTISEMENT

TOP
ADVERTISEMENT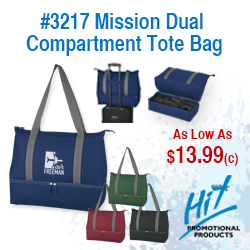 Coverage From the RNC and DNC
The speeches have been given, the nominees have finally been named, and the craziness is over (but really just beginning). Both the Republican and Democratic National Conventions were host to all sorts of sights, including some of the most unique promotional products you'll find on our fair shores. Counselor and ASICentral.com had full coverage of the promos from both conventions, and you don't want to miss any of it.

TOP
ADVERTISEMENT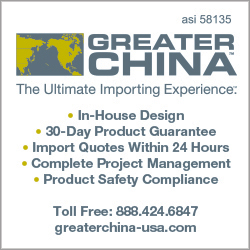 In the News
Geiger (asi/202900) has announced that Kathy Timms is this year's co-recipient of Geiger's Endeavor Award. Each year, the award is presented to a new Geiger sales partner who excels in sales and service to his or her clients, as well as to others in the industry and community.

Gizmoz Promotional Products and parent company Giant Voices has announced that sales executive Kandice Gulbranson has been presented the Lions Clubs International Foundation (LCIF) Melvin Jones Humanitarian Award.

Hub Pen (asi/61966) has released six new pens for summer: Hub Pen 372 Spartano, Hub Pen 405 Mantaray Stylus, Hub Pen 681 Carmelo Hybrid Ink Executive Pen, Hub Pen 481 Pompano, Hub Pen 406 Crescendo, and the Hub Pen 718 TerraNova Triple Function Light Up Pen.

Leaderpromos (asi/287087) has announced its expansion in the Chicago market to better accommodate its rapidly expanding customer base in the Midwest.

Prime Line (asi/79530) expanded its Connecticut facility by adding a new state-of-the-art production hub to increase efficiency and provide additional support for its expanding same-day and 24-hour rush service offerings.

SanMar Corporation (asi/84863) has launched its latest collection including, 99 all-new styles which are available on www.sanmar.com and are featured in the 2017 Apparel, Bags and Caps catalog.

Trimark (asi/92122) has added 33 new styles to the fall 2016 collection. For more information, visit www.pcna.com/trimark.

Universal Unilink is holding its annual member conference September 13-16 in San Antonio, TX. The conference offers an opportunity for the independent rental and distributor communities to come together to take stock of the industry.

TOP
ADVERTISEMENT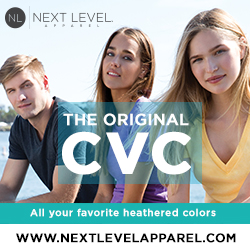 People on the Move
Chocolate Inn/Taylor & Grant (asi/44900) welcomes Chris O'Connor as sales manager for the Mid-Atlantic Region.

Click here to see all of this month's industry personnel announcements.

TOP

ESP® CRM And Orders Rolling Out
Latest features help distributors save time, create faster and more accurate orders and organize customer info, all in ESP.
Find out more.

Distributors Get Instant Access
The Magnet Group and Hit Promotional Products are now fully integrated with ESP®, giving distributors instant access to product inventory and the most updated pricing from the integrated suppliers.
Find out more.
TOP

THE ASI SHOW
REGISTRATION OPEN FOR 2017 ASI SHOWS
At ASI Show, our business is helping your business grow! Join us January 18-20 in Orlando, February 1-3 in Dallas and July 11-13 in Chicago to gain your competitive edge.
FIND NEW PRODUCTS: Differentiate yourself by discovering  products at the start of the year and again for a mid-year refresh and the 4th quarter
CONNECT WITH VENDORS: Spend valuable time speaking with suppliers on a manageable exhibit floor
GROW YOUR INDUSTRY NETWORK: Take advantage of networking opportunities, like lunches, Gala events and FREE receptions
Registration is now open! Register today using promo code PROMOGRAM at www.asishow.com, or call one of our registration specialists at 800-546-3300!
Follow ASI Show on Twitter and Instagram, and like us on Facebook.




This message/promotion was sent by Advertising Specialty Institute, Inc., 4800 Street Road, Trevose, PA 19053
For questions/inquiries please contact our Customer Service Team at CustomerService@asicentral.com.
To unsubscribe from all of our mailings, click here or send an email to our Customer Service Team CustomerService@asicentral.com
with the Email Address in the subject line. To unsubscribe from the Counselor PromoGram e-Newsletter email list only, click here