NEWS STORIES


Political Buttons Abound at DNC
Hillary Clinton made history Tuesday, July 26, when the former secretary of state became the first female presidential nominee of a major party. But the votes and party-rousing speeches are only part of the fun of the Democratic National Convention in Philadelphia this week. The city is also teeming with promo products, with slogans like "Hill yes!" "Love Trumps Hate" and even "Hipsters for Hillary." Buttons, whether handmade or mass-produced, were particularly prevalent throughout the City of Brotherly Love.
Read Article




3M Downgrades Outlook as Earnings Decline
3M Co., parent company of Top 40 supplier 3M/Promotional Markets (asi/91240), announced that in the second quarter, its sales declined 0.3% year-over-year to $7.7 billion. The company downgraded its full-year outlook from 1-3% to 0-1%, and narrowed its 2016 earnings per share to $8.15-$8.30 from $8.10-$8.45, owing to negative impact overseas from the strong U.S. dollar.
Read Article




SPONSORED CONTENT
5 Powerful Steps To Winning an $18 Million Contract
Ralph Petty, owner of Petty Marketing in Cleveland, TN, didn't just strike it big, he hit the jackpot when one of the largest national health-care providers signed a three-year, $6 million annual print, promotional and e-commerce contract, worth more than $18 million.
READ ARTICLE




Gildan Announces Q2 Results, Makes Acquisition
Gildan Activewear's (asi/56842) sales in the second quarter declined, but the leading apparel manufacturer says a new acquisition should help bolster revenue growth. For the three month period ended July 3, Gildan's net sales reached $689 million, a drop of 3.5% from the same quarter last year.




The Joe Show: Promo Products Deliver Bright Ideas
In this episode of The Joe Show, Product Editor Joe Haley presents a collection of products sure to spark good promotional ideas, including a heathered performance T-shirt, antibacterial gel with caddy, Infinlit long-lasting LED bulb with auto dimmer and more.




TOP

Obituary: Mark Weiner, Financial Innovations Inc.
Mark Weiner, president of Financial Innovations Inc. (asi/194037), passed away Tuesday, July 26, in Newport, RI. He was 62.

A major fundraiser for the Democratic party and supporter of the Clintons, Weiner was preparing to travel to Philadelphia for the 2016 Democratic National Convention to see his longtime friend Bill Clinton address the audience, according to former Providence, RI, mayor Joe Paolino.

Weiner's company in Cranston, RI, has been the official distributor for every Democratic National Convention since 1980, providing campaign merchandise such as T-shirts, buttons and more. The company also provided branded products for President Barack Obama's campaigns in both 2008 and 2012, as well as for current candidate Hillary Clinton.

TOP

State-By-State Breakdown of Promotional Product Sales
ASI has released exclusive data that offers a promotional snapshot of all 50 states in the U.S. In Pennsylvania, ASI's home state, 2015 promo sales came to $874 million and consumers in the Keystone State are more than 2.5 times more likely to have a positive opinion of promotional products compared to internet advertising. Power banks, umbrellas and drinkware are among the most influential promotional products state-wide.

So how much promotional revenue does California generate? What are the most influential items in Tennessee? How much more effective do residents of Massachusetts find promotional products compared to mobile advertising? There is a wealth of insight here for your home state and beyond.



ADVERTISEMENT


ADVERTISEMENT

ADVERTISEMENT

TOP
ADVERTISEMENT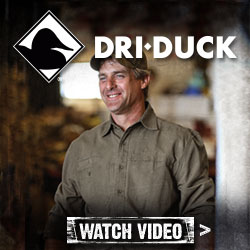 Snowden Stuns Comic-Con With Unique Promo
Comic-Con has become a buffet of pop culture-themed ad specialties over the past several years as studios provide swag bags to spark interest for upcoming films and television shows. This year's San Diego Comic-Con was no different – attendees received Marvel baseball caps, Sharknado sunglasses, Son of Zorn foam swords, Mr. Robot masks and other promotional products.
It was a common household item, however, that stirred the most conversation. Oliver Stone's Snowden, a drama about former National Security Agency employee Edward Snowden leaking classified documents to the press, offered visitors black adhesive bandages featuring either the film's title or September 16, its release date.

TOP
In the News
Graphic Solutions, Inc. has changed its name to Flywheel Brands, Inc. (asi/212986).
Promo Direct (asi/300477) announces that CEO Dave Sarro has been named one of Nevada's 20/20 visionaries by Nevada Business Magazine. Click here for more information.
Quality Resource Group (asi/303015) joins Reciprocity Road as an official member of the road crew. The seven distributors who comprise Reciprocity Road – MadeToOrder, Inc. (asi/259540), Brand Fuel (asi/145025), The Icebox (asi/229395), Zagwear (asi/365552), Image Source (asi/230121), C&S Sales (asi/155110) and Robyn Promotions (asi/309656) – endorsed QRG after a thorough review process, including an on-site visit.

TOP
People on the Move
Cotton Heritage (asi/46778) welcomes Ray Hughes as senior vice president and Ken White as vice president of sales.
Image Outfitters (asi/230088) has hired Dawn Archbold as its first goodwill ambassador; her job is to grow the company's charitable donation program, iShare.
Click here to see all of this month's industry personnel announcements.

TOP

ESP® CRM And Orders Rolling Out
Latest features help distributors save time, create faster and more accurate orders and organize customer info, all in ESP.
Find out more.

Distributors Get Instant Access
The Magnet Group and Hit Promotional Products are now fully integrated with ESP®, giving distributors instant access to product inventory and the most updated pricing from the integrated suppliers.
Find out more.
TOP

THE ASI SHOW
DATES AND VENUES ANNOUNCED FOR THE 2017 ASI SHOWS
Registration for the 2017 ASI Shows opens this month! Start planning now to join us in one – or more – of these exciting locations:
Orlando • January 18-20 • Orange County Convention Center
Dallas • February 1-3 • Kay Bailey Hutchison Convention Center
Chicago • July 11-13 • McCormick Place
At ASI Show, our business is helping your business grow! Allowing for meaningful conversations, ASI Show is much more than "scan-and-go" – you'll have the opportunity to expand your industry relationships, learn the latest trends and discuss your sales goals and clients' needs face-to-face with leading suppliers. Also, as an ASI member, you can take advantage of cost-saving opportunities such as FREE education, FREE admission to each day of the show, FREE keynotes, a hotel room reimbursement and more!
For more information on the 2017 ASI Shows, visit www.asishow.com or call one of our registration specialists at (800) 546-3300.
Follow ASI Show on Twitter and Instagram, and like us on Facebook.





This message/promotion was sent by Advertising Specialty Institute, Inc., 4800 Street Road, Trevose, PA 19053
For questions/inquiries please contact our Customer Service Team at CustomerService@asicentral.com.
To unsubscribe from all of our mailings, click here or send an email to our Customer Service Team CustomerService@asicentral.com
with the Email Address in the subject line. To unsubscribe from the Counselor PromoGram e-Newsletter email list only, click here