NEWS STORIES


Matalin, Carville Talk Politics At ASI Chicago
Debating policy, national trends and the upcoming presidential election, the politically-mismatched husband-and-wife duo of James Carville and Mary Matalin headlined this morning's keynote session at ASI Chicago.
Watch the exclusive interview




Counselor Names Fandos Person Of The Year
At a black-tie ceremony in Chicago last night, Counselor magazine named Chuck Fandos, CEO of Brand Addition U.S., as its Person of the Year for 2016. Honored for his industry vision, Fandos engineered the purchase of his distributor company Gateway CDI over the past year by Brand Addition, the largest distributor company in Europe. Seizing on the opportunity, Fandos recognizes that the promotional products world is flat and globalization is an important key to success.
Watch the interview




Counselor Awards Winners Honored
In addition to the Person of the Year announcement at last night's Counselor Awards ceremony at the Field Museum in Chicago, Counselor honored nine other individual award winners.
Read ARTICLE




Counselor Unveils 2016 Top 40
The Counselor Awards celebration last night was also marked by the initial unveiling of Counselor's 2016 Top 40. On the supplier side, alphabroder (asi/34063) holds the top spot, after becoming the first $1 billion company in the industry. And for distributors, Staples Promotional Products (asi/120601) remains the largest firm in the industry, with 4imprint (asi/197045) and Proforma (asi/300094) rounding out the top three spots on the list.
READ THE COMPLETE 2016 TOP 40 DISTRIBUTOR RANKINGS
READ THE COMPLETE 2016 TOP 40 SUPPLIER RANKINGS




TOP

The Joe Show Day One From Chicago
Wondering what the hottest products are at the ASI Show in Chicago this week? Well, so was Product Editor Joe Haley, who went searching for the most eye-catching and functional items he could find. In this video, he shows off a variety of items perfect for many different types of promotional campaigns.

TOP

The Joe Show Day Two
Looking to ramp-up sales for the second half of the year with the hottest items in the promo product market? Joe Haley has just what you need. He scoured the ASI Chicago show floor this morning in search of the latest and greatest products in the industry. In this episode of The Joe Show, he shows off what he found.

TOP

8 Time-Saving Tips for Apparel Orders
The need for speed is here to stay. Today's consumers expect to get just about any product or service at lightning speed. You could blame Amazon Prime, Instagram or the rise of gourmet fast food. But you'd be wasting your (increasingly limited) time.

The same demand is true in the promotional product industry. According to the most recent data from Counselor's upcoming State of the Industry report, nearly 40% of orders placed with distributors require turnaround times of five days or less.

The dilemma: How can promo product companies achieve high-end speed while not slipping on quality standards? Complicating the matter further, how can distributors speed up apparel orders that are historically slow, due to complications like sizing and complex decoration that elongate the supply chain?

The answer: Eliminate needless time-wasters and implement helpful shortcuts in the order and production process. To do that, here is a collection of time-bending tips from suppliers, distributors and decorators.

READ ARTICLE



ADVERTISEMENT


ADVERTISEMENT

ADVERTISEMENT

TOP
ADVERTISEMENT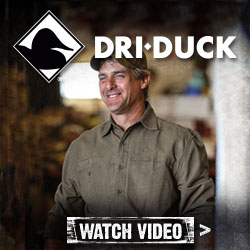 Join In With #MyFavoritePen
In anticipation of Counselor's upcoming writing instruments issue, we are hailing the power of the pen with a week of social media activities. Follow #MyFavoritePen on Twitter, Facebook and Instagram next week to see ASI staffers and other pen recipients demonstrate the unmatched versatility and mobility of this top promo product.
We also want you to join us. During the week of July 18-22, use the #MyFavoritePen hashtag to share photos and selfies of you and your favorite branded pen. Show us the fun, unusual and even extreme environments where your pen gets used. Be sure to see the results and other compelling writing instrument sales strategies in the September issue of Counselor.

TOP
In the News
JERZEES (asi/40650) will offer a rebate on qualifying fleece purchases from July 15 to October 31, 2016. Garment decorators and promotional products distributors will be reimbursed $6 per every dozen fleece they order from authorized participating distributors.
The Digital Textile Group (DTX Group), a coalition of prominent dye-sub and direct-to-fabric product providers from both North and South America, launched on July 1. The group formed to provide seamless distribution and support of market-leading digital textile products into these territories. The first manufacturer to work with the DTX Group will be Impressions Technology, whose GoTx Digital Textile line will be distributed in the Americas by the organization.

TOP
People on the Move
StrombergBrand (asi/89955) welcomes industry veteran Pat Kiddoo as multi-line sales rep in IA, IL, KS, MO and NE.
Click here to see all of this month's industry personnel announcements.

TOP

ESP® CRM And Orders Rolling Out
Latest features help distributors save time, create faster and more accurate orders and organize customer info, all in ESP.
Find out more.

Integrated Connections in ESP
ESP® will soon become the industry's first e-commerce-enabled platform, giving distributors near real-time product, inventory, pricing and order status updates from integrated suppliers.
Find out more.
TOP

THE ASI SHOW
DATES AND VENUES ANNOUNCED FOR THE 2017 ASI SHOWS!
We have a great year planned for the ASI Show, and you need to be a part of it. Start planning now to join us in one – or more – of these exciting locations:
Orlando • January 18-20 • Orange County Convention Center
Dallas • February 1-3 • Kay Bailey Hutchison Convention Center
Chicago • July 11-13 • McCormick Place
At ASI Show, our business is helping your business grow! Allowing for meaningful conversations, ASI Show is much more than "scan-and-go." You'll have the opportunity to expand your industry relationships, learn the latest trends and discuss your sales goals and clients' needs face to face with leading suppliers.
ASI members benefit from cost-savings opportunities such as FREE ASI Education, FREE admission to each day of the show, FREE keynotes, a hotel room reimbursement and more! For more information on the 2017 ASI Shows, visit www.asishow.com or call one of our registration specialists at (800) 546-3300.
Follow ASI Show on Twitter and Instagram, and like us on Facebook.





This message/promotion was sent by Advertising Specialty Institute, Inc., 4800 Street Road, Trevose, PA 19053
For questions/inquiries please contact our Customer Service Team at CustomerService@asicentral.com.
To unsubscribe from all of our mailings, click here or send an email to our Customer Service Team CustomerService@asicentral.com
with the Email Address in the subject line. To unsubscribe from the Counselor PromoGram e-Newsletter email list only, click here