NEWS STORIES


Trump Hats Possibly Not All Made in USA
An investigation has revealed that possibly not all of Donald Trump's signature "Make America Great Again" hats are made in the USA. The Associated Press used an outside expert to test fabric samples from five hats that were purchased from the Republican presidential candidate's website. A microscopic analysis revealed that one of the five hats used a different type of fabric than what the supplier told the AP it used for its hat fabric.
Read Article




Senator Acquired by Private Equity Firm
Senator GmbH & Co. KGaA, Europe's number-one supplier of promotional ballpoint pens, has been sold to Perusa Partners, a private equity firm. Financial terms of the deal were not disclosed. Senator was a subsidiary of Merz, a German pharmaceutical company. While Senator's current management will remain in place, Michael Nick, Merz shareholder and supervisory board chairman for Senator, is leaving the supplier.
Read Article




Podcast: James Carville Discusses the Election
Long-time Democratic voice James Carville, who will be debating wife and conservative figure Mary Matalin at The ASI Show Chicago, spoke with ASI for its Strategy Session podcast series. The renowned political commentator and strategist talked about the current presidential election, his plans for debating Matalin at the show and his memories of 9/11 while his wife worked in the White House.
Listen to the Podcast




The Joe Show: Awesomely Cool Products
In this episode of The Joe Show, Product Editor Joe Haley features fun products with staying power, including a humidor shaped like a shot shell, mouse pad with real X-ray image, Titleist gift tin and cooling towel for those hot summer days.




TOP

HALO Repays Suppliers for Newton Bankruptcy
Top 40 distributor HALO Branded Solutions (asi/356000) announced it has voluntarily paid $454,344 to suppliers who were unsecured trade creditors from the bankruptcy of Newton Manufacturing Company. The payment was part of HALO's Newton Supplier Recovery Program, which was initiated by HALO when it purchased certain assets of the former Top 40 distributor last year.

In the program, HALO volunteered to pay creditors a portion of the revenue it retained from Newton. The amount is equal to 10% of any revenue in excess of $12 million that HALO derived in the first 12 months (starting June 30, 2015) from Newton account executives who joined the company. During the first year, HALO retained over $16.5 million in Newton business, and paid 10% of the excess over $12 million ($4,543,440).

TOP

Proforma Companies Complete $6 Million in Acquisitions
Top 40 distributor Proforma (asi/300094) announced more than $6 million in acquisitions were closed in June for its member companies. Six Proforma owners completed deals contributing to the highest producing acquisition month for Proforma over the past 18 months.

Specific terms of individual acquisitions have not been disclosed. Several of the acquisitions include:

Edward Martin, owner of Proforma Media & Print Solutions in New Braunfels, TX, acquired TX-based Colorcraft Press and NM-based Cognito.
Tracy and Marlo Webb, owners of Metro Printed Products powered by Proforma in Greenwood, IN, acquired Promote For Less (asi/79922).
Julie Haar, owner of Proforma Strategic Promotions in Columbus, OH, acquired Capitol Promotions, based in Lenexa, KS.



ADVERTISEMENT


ADVERTISEMENT

ADVERTISEMENT

TOP
ADVERTISEMENT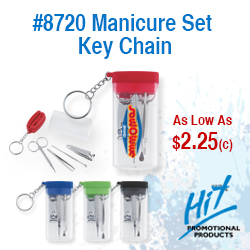 Impact Dimensions Unveils DNC Merch
If you're shopping for mementos at the 2016 Democratic National Convention (DNC) in Philadelphia from July 25-28, expect to see a lot of donkey pins and Liberty Bell T-shirts. You may even find some fashion-forward items liberally sprinkled with other beloved icons of the City of Brotherly Love – from the triumphant Rocky statue to the tasty soft pretzel.
Philadelphia-based distributor Impact Dimensions (asi/230321), official merchandiser for the DNC's host committee, has developed nearly 70 different promotional products to commemorate the massive political event expected to bring 6,000 delegates, 15,000 journalists and countless other engaged citizens to the nation's first capital this summer. "It's everything under the sun," Impact Dimensions Chief Operating Officer Norbert McGettigan said of the swag. "You name it, we'll have pretty much everything."

TOP
In the News
EmbroidMe (asi/384000) has recently launched a completely updated website at www.embroidme.com.
Starline (asi/ 89213) has introduced eight new products with TruColor imprint for summer promotions including a selection of Vacuum Water Bottles, Flashlights/Worklights and a UL Certified Power Pack. For more information, visit www.starline.com.

TOP
People on the Move
PromoMatting by Americo (asi/35750) has promoted Brandon Kuykendal to production manager.
Click here to see all of this month's industry personnel announcements.




ADVERTISEMENT

Introducing the Kornit Storm Hexa, digital direct-to-garment printer designed specifically for logo, licensing, and sports printing:

Easily reproduce the true colors of your logo or sports team with vivid CMYK + Red and Green color combinations
Developed specifically for mid-sized businesses and high-volume production
Affordable machine to build a digital business around

Change the garment decoration game by building your digital business with the Kornit Storm Hexa.

Learn more about the Kornit Storm Hexa
TOP

ESP® CRM And Orders Rolling Out
Latest features help distributors save time, create faster and more accurate orders and organize customer info, all in ESP.
Find out more.

Integrated Connections in ESP
ESP® will soon become the industry's first e-commerce-enabled platform, giving distributors near real-time product, inventory, pricing and order status updates from integrated suppliers.
Find out more.
TOP

THE ASI SHOW
ONLY THREE ROADSHOWS LEFT THIS YEAR
The ASI Roadshow is the best way to source the hottest products from top suppliers without spending too much time out of the office. Earn five points toward your BASI/MASI Certification just for attending!
Register today for the city of your choice:
| | | |
| --- | --- | --- |
| Week | Date | Location |
| Northeast | August 29-September 2 | Boston, Long Island, Newark, Philadelphia, Baltimore |
| Florida | September 12-15 | Orlando, Tampa, Sarasota, Ft. Lauderdale |
| South | September 26-29 | San Antonio, Houston, Baton Rouge, New Orleans |
As an added member bonus, distributors can escort their clients on the show floor. To protect your clients' information, they will be given a generic badge and yellow lanyard that will say "Escorted End-Buyer" with no other information. This will ensure suppliers know who they are speaking with and other distributors won't see any of their information.
Visit www.asiroadshow.com to register for free using promo code PROMOGRAM.
Follow us on Twitter, Instagram, Facebook and remember to use #ASIRoadshow when you post! 





This message/promotion was sent by Advertising Specialty Institute, Inc., 4800 Street Road, Trevose, PA 19053
For questions/inquiries please contact our Customer Service Team at CustomerService@asicentral.com.
To unsubscribe from all of our mailings, click here or send an email to our Customer Service Team CustomerService@asicentral.com
with the Email Address in the subject line. To unsubscribe from the Counselor PromoGram e-Newsletter email list only, click here