NEWS STORIES


Alibaba Unveils New Anti-Counterfeiting System
Global e-commerce giant Alibaba Group has launched a new system to combat the presence of counterfeit products on its retail platforms. Participating brands will now be assigned a dedicated online portal and will work directly with an account manager to remove imitation items from the site.
Read Article




Minimum Wage Hikes Go Into Effect
July began with a budget boost for many low-wage workers across the country. Fourteen cities, counties and states – plus the District of Columbia – raised the minimum wage, with increases that go as high as $15 an hour, according to an analysis by conservative Employment Policies Institute.
Read Article




SPONSORED CONTENT
Wake Up to Online Sellers
If you haven't woken up to the prospect of your clients being lured away by online sellers, it's time. Vendors such as Vistaprint and CustomInk have the e-commerce platform, advertising, pricing and simplicity to reach buyers at home, school or the office. The leading competitive threat in 2015 was websites selling promotional products, according to 44% of distributors responding to Counselor's 2016 State of the Industry survey. Here are five ways to successfully compete against online sellers.
READ ARTICLE




The Joe Show: Powerful New Products
Summer is here and Product Editor Joe Haley has a bunch of new products that are perfect for fun in the sun. A collapsible silicone water bottle is ideal for a day at the beach, while a power bank set is a must-have for week-long vacations. Plus, an essential oil diffuser would be welcome for restful spa days.




TOP

Taylor Corp. Completes Acquisition of Staples Print Solutions
Minnesota-based Taylor Corporation, the parent company of Top 40 supplier Taylor Promotional Products and Top 40 distributor Amsterdam Printing (asi/121500), has completed its acquisition of Staples Print Solutions, a division of Staples Inc.

Announced in April, the deal for Staples Print Solutions, which does not involve Top 40 distributor Staples Promotional Products (asi/120601), includes about 10 of Staples' printing facilities. The assets will officially be acquired by Taylor Communications Inc., a subsidiary of Taylor Corporation that the company formed after acquiring Top 40 distributor Standard Register through Standard Register's bankruptcy proceeding last year.

TOP

CPSC Recalls Children's Nightgowns
The U.S. Consumer Products Safety Commission (CPSC) has issued an official recall for children's nightgowns, imported from China by Saro Trading Company of Burbank, CA. The garments fail to meet federal flammability standards for children's sleepwear, posing a risk of burn injuries. However, no injuries have yet been reported.

The recall includes five styles of children's nightgowns manufactured by Saro Trading, which is not an ASI-listed company. Each nightgown is made of 100% white cotton and have "Taleen" printed on the neck label. They feature either embroidery with eyelet trimming, ribbons on the chest, or buttons on the center front.



ADVERTISEMENT


ADVERTISEMENT

ADVERTISEMENT

TOP
Q&A: How to Instill an Ethical Corporate Culture
More than half of the largest corporate bankruptcies have occurred due to unethical business practices – just one of hundreds of reasons why a robust culture of ethics is important for companies. To learn more, we spoke with Dr. Chris MacDonald, a professor at the Ted Rogers School of Management at Ryerson University and a leading expert on business ethics. A philosopher by training, he is co-editor of the Business Ethics Journal Review and maintains a business ethics blog. He chatted with ASI about how to instill a culture of ethics, what interview strategies can help identify ethical candidates and why we're currently in a "Golden Age of Business Ethics."
"There are ethical issues in every single aspect of business," says MacDonald. "There are HR issues, like how you treat your employees to fairness in hiring and compensating your personnel. There are all kinds of things with your responsibility for your supply chain, such as where you source your material from and your environmental responsibility. It goes all the way through to more complicated stuff like corporate governance."

TOP
ADVERTISEMENT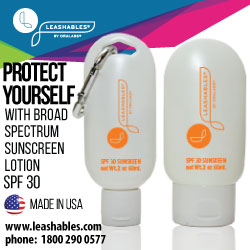 In the News
ActNow Media, Inc. (asi/31015) reported a 55.6% sales increase and a 29.5% order count increase with 19% of new distributor clients added over the same period in 2015.
Prime Line (asi/79530) has announced the launch of its 2016 Awareness Collection across multiple digital platforms including a digital catalog, website landing page and Facebook page.
S&S Activewear (asi/84358) has announced its warehouse in the Kansas City metro area is now open. The customer pick-up window opened June 15, making the company's fourth location fully operational and increasing its combined warehouse size to 1.5 million square feet of inventory.

TOP
People on the Move
Click here to see all of June's industry personnel announcements.

TOP

ESP® CRM And Orders Rolling Out
Latest features help distributors save time, create faster and more accurate orders and organize customer info, all in ESP.
Find out more.

Integrated Connections in ESP
ESP® will soon become the industry's first e-commerce-enabled platform, giving distributors near real-time product, inventory, pricing and order status updates from integrated suppliers.
Find out more.
TOP

THE ASI SHOW
GROW YOUR BUSINESS WITH THE CONNECTIONS YOU MAKE AT ASI SHOW CHICAGO
Expand your relationships, learn the latest trends and discuss goals and clients' needs face-to-face with industry colleagues at ASI Show® Chicago, July 12-14 at McCormick Place. Register today using promo code PROMOGRAM and network with industry professionals who are serious about doing business at events like:
FREE: Distributor Networking Lunch: Brainstorm With the Experts (first come, first served) – Discuss hot topics with popular ASI Show speakers, subject-matter experts and distributor peers.
FREE: ASI's Minute to Win It – Join us for drinks, snacks and lots of fun with the industry's hottest new game show.
FREE: Closing Celebration – End your show and collect new friends' business cards or maybe even close a last-minute deal over beer, wine and snacks.
Gala Celebration – Hosted at Chicago's premier blues club, Buddy Guy's Legends, join us for a fun evening of food, drinks, excitement and networking (ticket required).
You can't miss this opportunity to make important connections at this crucial time in the sales year – register today! For more information on the complete three-day schedule, call (800) 546-3300 or visit www.asishow.com.
Follow ASI Show on Twitter and Instagram, and like us on Facebook.





This message/promotion was sent by Advertising Specialty Institute, Inc., 4800 Street Road, Trevose, PA 19053
For questions/inquiries please contact our Customer Service Team at CustomerService@asicentral.com.
To unsubscribe from all of our mailings, click here or send an email to our Customer Service Team CustomerService@asicentral.com
with the Email Address in the subject line. To unsubscribe from the Counselor PromoGram e-Newsletter email list only, click here