NEWS STORIES


NFL CMO Talks Player Safety, Fan Experience
Despite ongoing criticisms, the NFL's chief marketing officer said the league is investing tens of millions of dollars to try to improve player safety, working with companies like GE and Under Armour to invent new helmets, turf and diagnostics systems. The efforts come as the league has been chided for not being more proactive in preventing head trauma – even after nearly 90 former players have been diagnosed with chronic traumatic encephalopathy, a degenerative brain condition.
Read Article




FDA Scrutinizes Safety of Hand Sanitizers
The Food and Drug Administration has asked manufacturers of hand sanitizers to provide additional proof that their germ cleansers are safe and effective. Despite the review, industry suppliers of antibacterial products stand by their hand sanitizers and feel the review will have little effect on the sale of this increasingly popular item.
Read Article




How to Choose the Right T-Shirt
For many companies today, just pulling any old T-shirt off the proverbial rack won't do. The list of demands on today's tees is as lengthy as the T-shirt options themselves. How to pick the right one can be an onerous task – one that often falls on distributors because clients are mostly unaware about differences in pricing, fabric or fit. In this feature from Counselor's July Apparel issue, we dive into a myriad of factors that determine what is the best T-shirt choice.
READ ARTICLE




The Joe Show: All That Glitters Is Promo Gold
Still full after all that July 4th grilling? Find some room in that tummy, because Product Editor Joe Haley has bite-sized snack packs that are perfect for on-the-go nibbling. He also shows off an appealing apparel heat transfer and a sturdy metallic wine opener that vino aficionados will love.
WATCH THE JOE SHOW

TOP

Digital Marketing Drives Most Call Inquiries
A new study from Invoca, a marketing firm specializing in call analytics, has found that 92% of phone calls to businesses were driven by digital marketing, up from 84% in 2014. The 2016 Call Intelligence Index also found that 54% of calls originated from mobile-specific channels, highlighting the importance of companies including click-to-call buttons on mobile-optimized websites and advertising.

Six of the top 10 call sources are digital marketing channels: mobile search (48%), desktop search (17%), desktop display (11%), content/review sites (9%), mobile display (3%) and email (3%). Rounding out the top 10 are radio (3%), TV (2%), newspaper (2%) and directory (2%).

"Marketers speculated that the rise of digital would kill more traditional channels like the phone call," said Kyle Christensen, vice president of marketing for Invoca, in the study. "But what we're seeing is the opposite. As people use their phones to interface with the world around them, they're also calling businesses more. The marketers who will thrive in this environment will be those who optimize for calls as an integrated part of their omnichannel strategies."

READ ARTICLE




TOP

Industrial Inkjet Printing Supplier Acquired
U.K.-based Xaar, an industrial inkjet technology supplier, has announced the acquisition of Engineered Printing Solutions (EPS, asi/16010). The terms of the deal were not disclosed. In a press release, Xaar stated that this was the first acquisition as part of the company's goal in achieving £220m of annual sales by 2020.

"The product printing market is served by multiple print processes today and the fastest growing is inkjet," Xaar CEO Doug Edwards said. "Here, just as with other industry sectors, there is great potential to accelerate the adoption of inkjet. EPS has established a successful business and is well positioned to continue to grow. Xaar gains a strong customer base and footprint in North America – a region Xaar has been targeting for growth. The integration capabilities EPS brings to Xaar will enable us to provide greater support to our existing and new OEM partners."
ADVERTISEMENT

ADVERTISEMENT

TOP
ADVERTISEMENT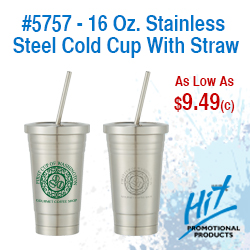 EU Prepares Advertising Antitrust Charges Against Google
Sources have told multiple news outlets that the European Union is readying antitrust charges against Google regarding the company's AdWords ad placement service. The charges allege that Google blocked advertisers from moving their campaigns and data to competing ad services.
This would be the third antitrust charge levied by the EU against Google as part of a probe that was first announced five years ago. The first charge claimed that Google promoted its own shopping search results ahead of its competitors, with reports that the EU would bring down a 3 million Euro fine. The second charge alleged that Google required smartphone makers to pre-install Google and Chrome apps to access the company's other apps.

TOP
ADVERTISEMENT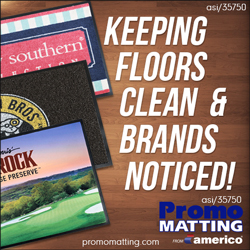 In the News
American Solutions for Business (asi/120075) has won Premier Inc.'s Supplier Horizon Award.
Lynka (asi/254384) has received two gold medals (one in the Sustainability & Environment category and one for Textile Manufacturer of the Year) at the 2016 CEE Manufacturing Excellence Awards.

TOP
ADVERTISEMENT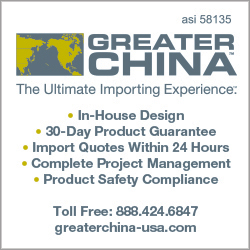 People on the Move
CLICK HERE to see all of this month's industry personnel announcements.

TOP

Integrated Connections in ESP
ESP® will soon become the industry's first e-commerce-enabled platform, giving distributors near real-time product, inventory, pricing and order status updates from integrated suppliers.
Find out more.
Nicole Rollender Wins National Award
Wearables® Editor Nicole Rollender has been named one of the 2016 Folio: Top Women in Media.
Find out more.
TOP

THE ASI SHOW
BE AT THE FOREFRONT OF WHAT'S HAPPENING IN THE INDUSTRY
Year after year, show after show, we are making improvements to ensure the best possible ASI Show experience for our members. You've considered coming in the past, but 2016 is the year to be at ASI Show® Chicago, July 12-14 at McCormick Place because we're rolling out NEW and exciting features, like:  
MATCHMAKING: During the registration process, choose the product categories that you sell, or are interested in selling, and be matched with suppliers who sell those products that you can contact through the Matchmaking system and request to meet with them during ASI Show Chicago. Watch this short video to see how it works.
EDUCATION: Attend all NEW courses and learn from 10 NEW speakers on Education Day (July 12), including a NEW Incentives and Corporate Gifts track.
KEYNOTE: Hear from our NEW keynoters, political power couple Mary Matalin (a celebrated conservative voice) and James Carville (an unbowed liberal), offering an insider's look at the political landscape and how it'll affect your business.
Register today with promo code promogram. If you have any questions regarding the three-day schedule, give one of our registration specialists a call at 800-546-3300.
Follow ASI Show on Twitter and Instagram, and like us on Facebook.